Enjoy this grilled Mediterranean snapper recipe from Tania Goulart.
By Tania Goulart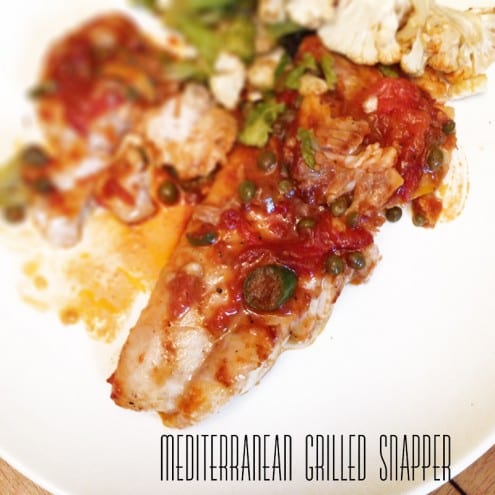 Grilled Mediterranean Snapper
Enjoy this grilled Mediterranean snapper recipe from Tania Goulart.
Ingredients
4 snapper fillets, 6 ounces each
2 tablespoons olive oil
Salt and freshly ground pepper
1 large yellow onion, finely sliced
2 cloves garlic, finely chopped
¼ cup dry white wine
2 large tomatoes, chopped (if out of season I will use a 2 whole tomatoes out of a can of Strianese Bilogico Pomodora Pelati Italiani – Organic Whole Tomatoes)
¼ cup green olives, pitted and chopped (Castlevetranos are divine)
2 tablespoons capers, drained
2 Serrano peppers, finely chopped
1 bay leaf
Instructions
Brush the fish with olive oil, season with salt and pepper and grill for 2 minutes on each side. Set aside and cover to keep warm.
Heat olive oil in a sauté pan over medium-high heat, add onions and garlic and cook down until softened. Pour in the white wine, let it come to a boil and then turn the heat down to med-low and simmer until the liquid has reduced by half in about 10 min, scraping the bottom of the pan so the browned bits dissolve. Add tomatoes, capers, Serrano pepper, olives and bay leaf. Bring to a boil and cook until thickened. Reduce heat, add grilled fish and cook for 1-2 more minutes.
Plate and serve with veggies.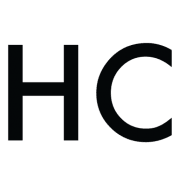 Tania Goulart
Tania Goulart is a lover of all things foodie. Based out of San Francisco, California, she enjoys the good fortunes of her hometown - the thriving local food culture, abundance of culinary resources, and some of the best produce in the world. A self-taught cook and food writer, her passion is natural, whole foods cooking, using only the freshest, local and sustainable ingredients. You can follow her at her blog, The Urban Farmerette (www.theurbanfarmerette.com), where she chronicles her adventures focusing on seasonal ingredients, gluten free, and Portuguese fare.