Perhaps the easiest dessert for a backyard barbecue yet! Grilled angel food cake with berry compote, is impressive, sweet and delicious.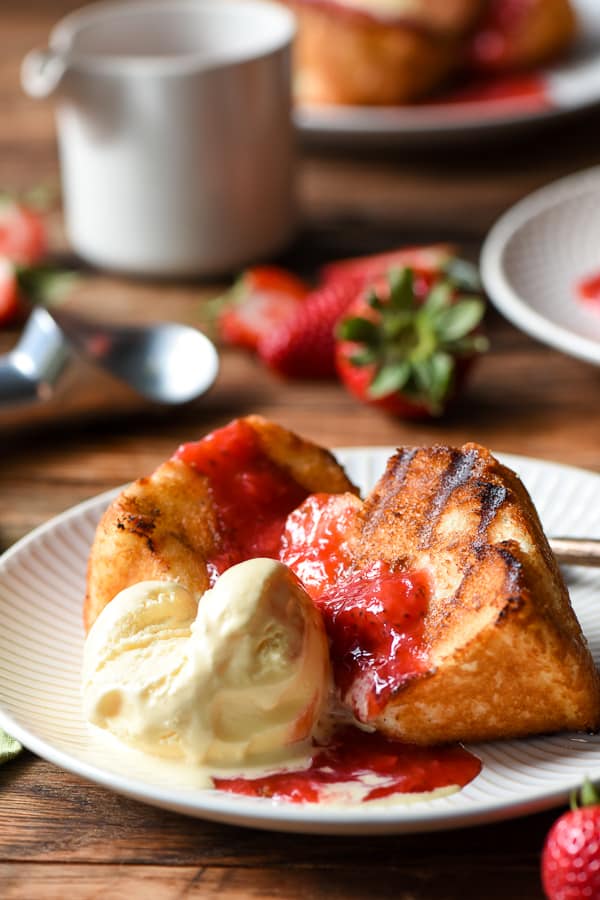 If the summer heat is keeping you from baking up a storm, luckily you can still indulge in simple semi-homemade desserts like this Grilled Angel Food Cake with Strawberry Rhubarb Compote.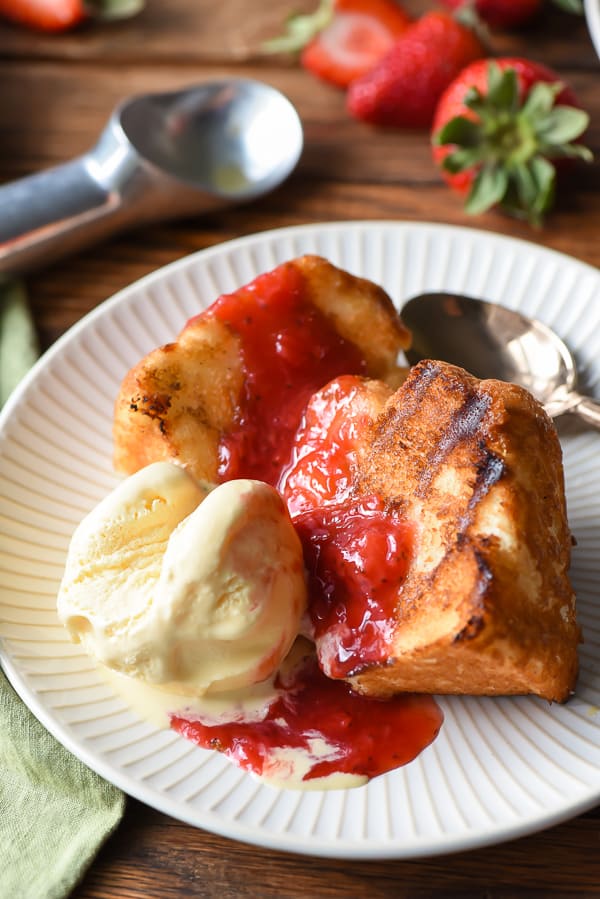 This killer dessert starts with a store bought angel food cake. The classic light and airy cake takes on a crispy, caramely exterior after being buttered and grilled until golden brown.
I like to make a quick stovetop strawberry rhubarb sauce to slather on top. You guys know the drill here–sweet strawberries + tangy rhubarb = always a win.
I like to add a squeeze of lemon juice and vanilla to the sauce, then let it cook down until it's ruby red, thick, and bubbly.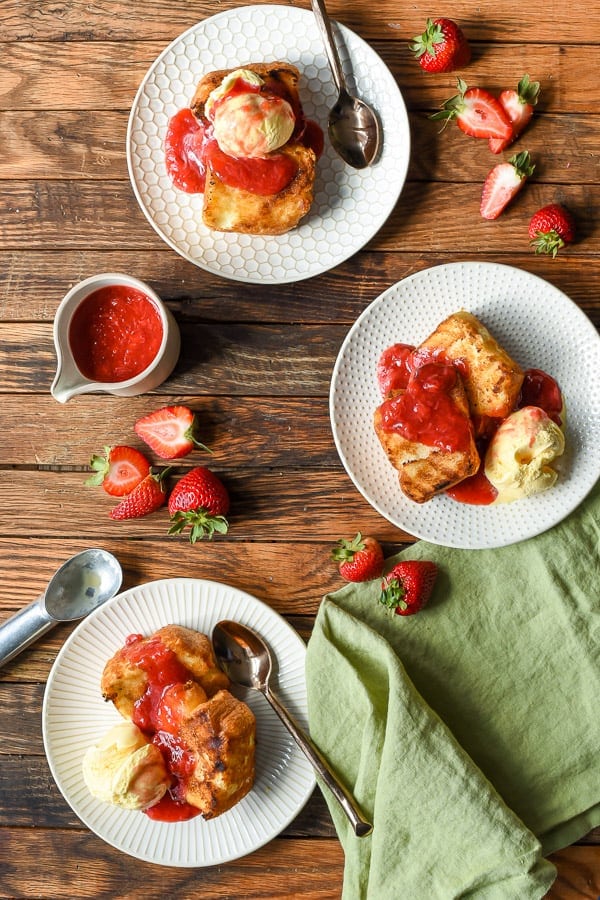 See Also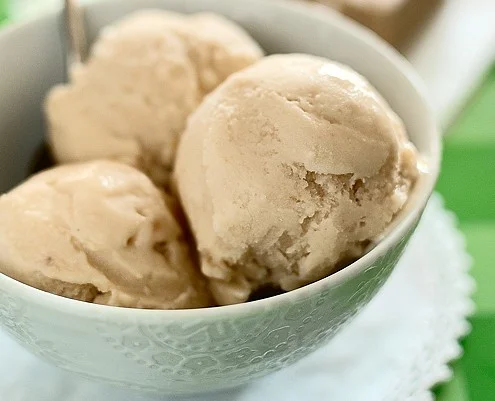 Then you grill! Then comes the best part. Grabbing a slice of angel food cake, pouring the sauce in all the nooks and crannies, and then topping it off with a big scoop of ice cream. It is sweet summertime on a plate, perfect for fancy dinner parties or casual cookouts, and made in only 15 minutes.
If you have leftovers, the compote stays in the fridge for several days and is great on pretty much anything. Try it in Strawberry Rhubarb Ice Cream Floats, swirl it into yogurt or pancakes, or just eat it with a spoon. I'm sure you'll manage to finish it up somehow.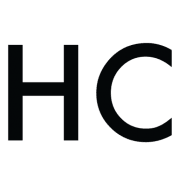 Courtney Rowland
Courtney is the author, photographer, and flour dusted girl behind the blog NeighborFood. She believes in using real butter, in season produce, and mismatched plates. She loves gathering people at the table and sharing stories, spills, and the occasional corny jokes.