There's not much better than sitting in the backyard after work, on a warm evening, with a cocktail in hand and a tasty, fresh snack nearby. A perfect image of summer.
By Bowen Close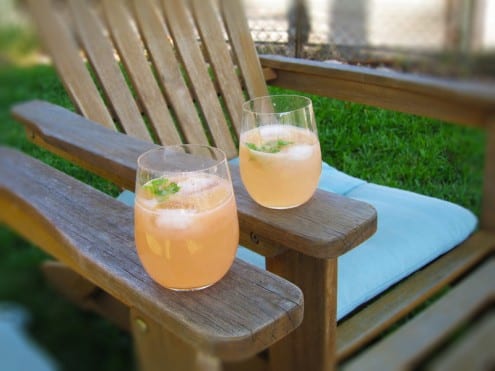 Grapefruit Margarita Spritzer
There's not much better than sitting in the backyard after work, on a warm evening, with a cocktail in hand and a tasty, fresh snack nearby. A perfect image of summer.
Ingredients
½ grapefruit
⅕ oz. tequila
Splash of orange liqueur
Soda water
Sprig of mint, for garnish
Instructions
- Squeeze the ½ grapefruit into a glass with a few ice cubes.
- Add the tequila and orange liqueur (triple sec, gran marnier, cointreau, citronge, etc.), stir to mix.
- Add soda water to fill the glass or to taste.
- Garnish with a sprig of mint.
Bowen Close
Bowen Close believes that food should make people happy and healthy, and loves bringing together people with creative, delicious food made from the heart. She loves making farm-inspired, flavorful dishes with sustainable ingredients - whether that's a big plate of roasted veggies, a towering chocolate layer cake, or a cocktail utilizing backyard ingredients - and collects recipes and other food-related stories on her website, Bowen Appétit. She is a chef, cooking instructor, and food writer living in Southern California with her husband and fully stocked pantry.