Your morning coffee and your afternoon tea time are calling for these grain-free citrus pistachio scones.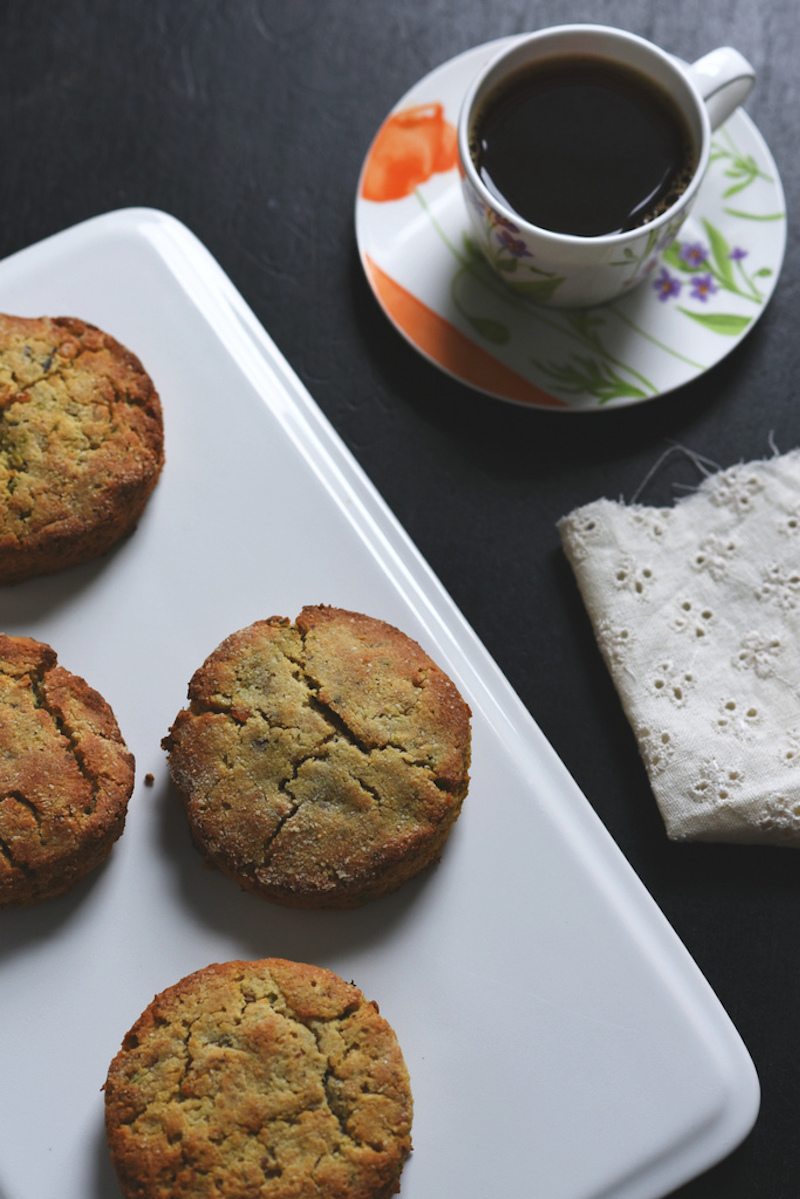 Hooray! These scones have gone through a makeover. Introducing, grain-free citrus pistachio scones.
See Also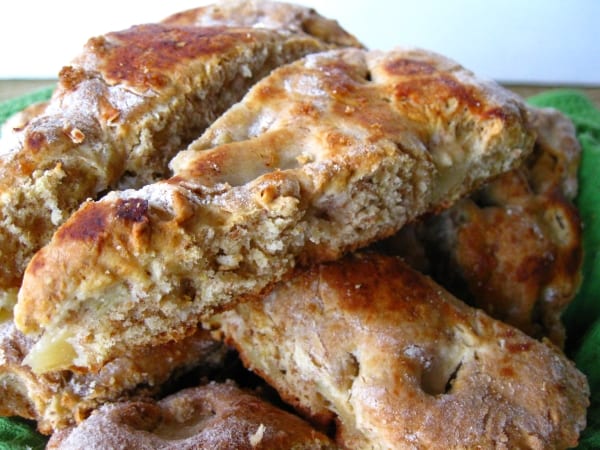 Print
Author:

Lan Pham Wilson

Yield:

7

scones

1

x
Category:

Dessert, Snack
Scones
2 cups

blanched almond flour (sifted, plus more to roll out dough)

3

TBL super crushed pistachio nuts (unsalted)

3

TBL kinda sorta crushed pistachio nuts (unsalted)

1/4 cup

maple syrup

1

egg

2

TBL almond milk (i use califia farms)

1/2 tsp

baking soda

1/4 tsp

salt

3

TBL coconut oil (in soft solid form)
zest of

2

lemons

1/4 cup

candied orange peel (recipe below)
Candied Orange Peel
candied orange peel
*note: if conventional oranges are what's available (be sure to wash them in warm water. i've let them sit in a vinegar bath (1 part vinegar, 2 parts water) for about 5 minutes. in my mind, whether true or not, it gets rid of any residual sprayed pesticides etc. it's entirely up to you.)
**note: this can be made way ahead (and can keep in a clean jar in the fridge for awhile, aim for less than a month.)

2

organic oranges
water

1/2 cup

sugar
scant

1/2 cup

water

3

TBL sugar
Instructions
Scones
preheat oven to 350F, put parchment paper on cookie sheet. set aside.
place almond flour, 2 types of crushed pistachio nuts, maple syrup, egg, almond milk, baking soda, salt & lemon zest into mixing bowl. mix until it loosely comes together.
using a fork, add in the coconut oil, letting the oil crumble. stir in candied orange peels.
on the counter, sprinkle some almond flour. dump out the dough onto the counter and shape into a disc, about an inch thick. cut into triangles and be done with it. but if you're fancy, use a round biscuit cutter to make into circle scones.
place on prepared cookie sheet.
bake for 18-20 minutes. i like it slightly under, crispy outside but still soft on the inside. dw likes it more done. you're aiming for a golden crust.
serve with tea or coffee. if you're super fancy, a glaze drizzle would be nice.
Candied Orange Peel
wash the oranges really well, and dry.
cut the top and bottom of the orange to give it stability. you can either score the skin and peel (which is how my gpa used to do for me) or you can be lazy and just cut the skin off as close to the flesh as possible.
cut/peel as much of the pith (the white stuff) off as possible.
slice the orange peels as thin or thick as you want.
dump into a saucepan, add water and bring to a boil. drain. do this 2 more times.
in the same saucepan, add in the 1/2 cup sugar with scant 1/2 cup of water. bring to a gentle boil, swirl to dissolve the sugar. add in the sliced peels, mix to make sure every peel is covered in syrup. leave it alone for about 15 minutes.
drain, reserving the syrup for another use, like tea or lemonade, or some baked bread that calls for the use of citrus simple syrup to be doused in it. i'd say there's about 1/4 cup of the stuff left.
in a bowl add about 3 TBL sugar. add the drained sticky peels to the bowl and shake it around till all the peels are coated in sugar. lay on a cookie tray with parchment paper. spread it out into a single layer. put it in the oven set at the lowest temp possible (mine goes down to 170F) and leave for 30 minutes, or up to an hour. more if your peels are thick. you're aiming for a dried product.
Lan Pham Wilson
A disproportionately large amount of my day is spent eating (or thinking about eating).