Visiting a new city or country is an explosion of new experiences. One of the best ways to dive right in and get a taste of the local flavor is by experiencing its food. Around the world, there is one course that remains universal. Dessert.
By Leora Novick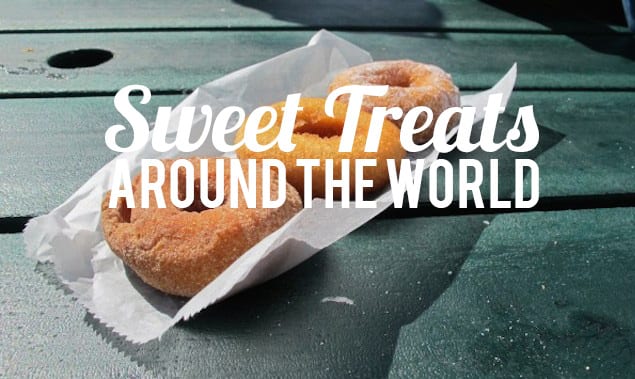 Visiting a new city or country can be an explosion of new experiences. From the sights, sounds, and scents, each new place has its own brand identity that can be vastly different than what you are used to back home. One of the best ways to dive right in and get a taste (literally) of the local flavor is by experiencing its food. For some, this means trying every street cart in sight, while others prefer to indulge in only the top rated restaurants. No matter which method you prefer, there is always one course that remains universal. Dessert.
Here are 8 sweet treats from around the world that are guaranteed to make you want to grab a passport and jump on the next flight.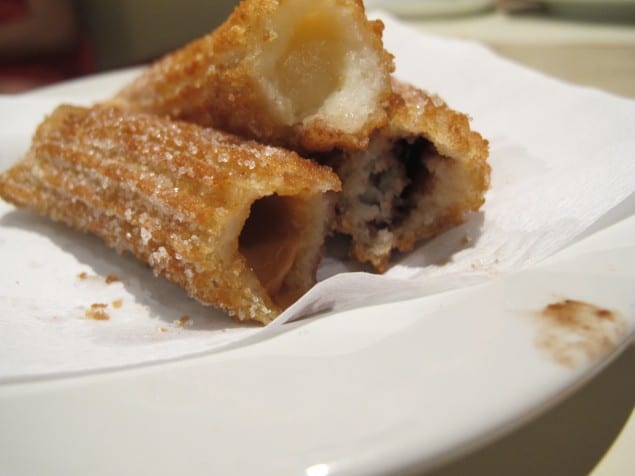 Peru: Churros
Churros are not solely indigenous to Peru, but it is Lima's Manolos café that merits this listing. A hot spot for locals and visitors a like, the churros here are short and stout, and here's the kicker, filled to the brim with piping hot chocolate. Patrons can choose from three fillings of white and milk chocolate or dulce de leche, and an accompaniment of decadently rich hot chocolate.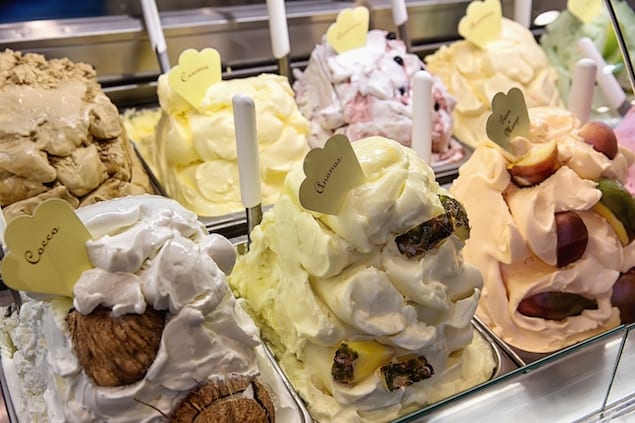 Shutterstock: Petr Jilek
Italy: Gelato
Now widely available around the world, gelato has a certain necessary appeal that is not dissimilar to oxygen. Simply put, you need to have a cone a day, particularly after a warm meal of pasta al dente. While you may have a favorite local back home, there is a discernable difference once you've had the real thing.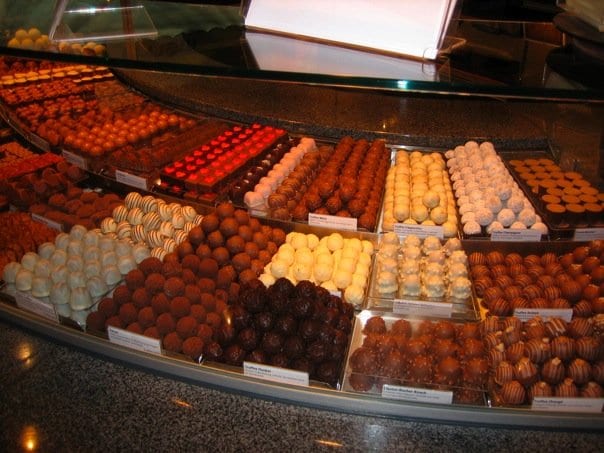 Switzerland: Chocolate
Home to some of the highest quality chocolate producers in the world, Switzerland enjoys a reputation as one of the finest sources of chocolate. With a strict ruling that all the production must take place in the actual country to be considered Swiss, you know when you try a piece that you are receiving true quality.  After all, there's a reason Switzerland is the birthplace of milk chocolate.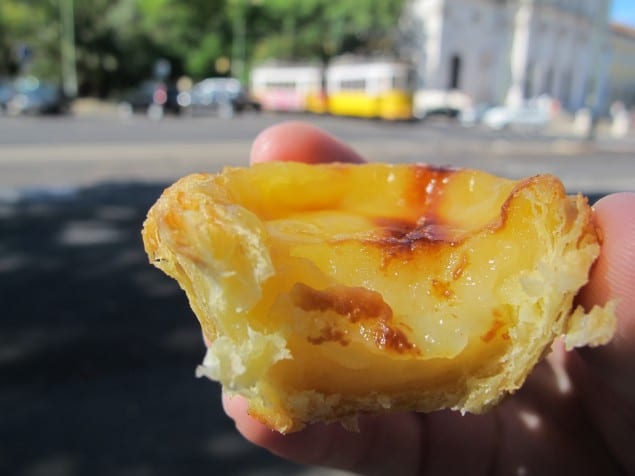 Portugal: Pasteis de Belem
Created in Lisbon's well-known parish of Belem, the Pasteis de Belem is an egg tart with a torched top, covered in powdered sugar. One of the classic desserts of Portugal, the true Pasteis is created in Belem, while the rest of the country sells mountains of the similar pastel de nata.  Structured on the outside, and warm and gooey on the inside, this treat is one of those fulfilling sweets that will keep you coming back for more.
Jamaica: Paw Paw (papaya)
One of the many homes to the paw paw, or papaya, Jamaica cultivates the sunrise version, a papaya with a deep red center and a light, sweet taste. Enjoy this brightly colored fruit raw, or consume it in one of its many forms around the island, like jellies, stews, curries, and even medicine.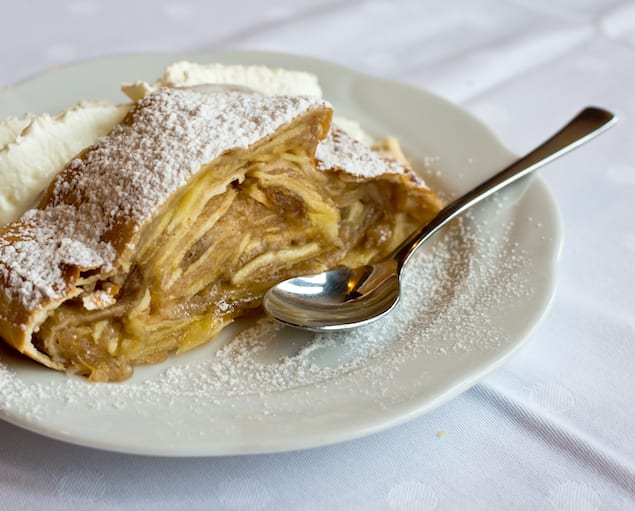 Shutterstock: Boris-B
Austria: Apple Strudel
After your Sound of Music tour commences (don't worry, we wont tell), there is only one way to enjoy your traditional afternoon Viennese tea. A mouthful of apple strudel a la mode is the perfect treat to get you in the mood to climb those surrounding mountains, belting your favorite songs as you go.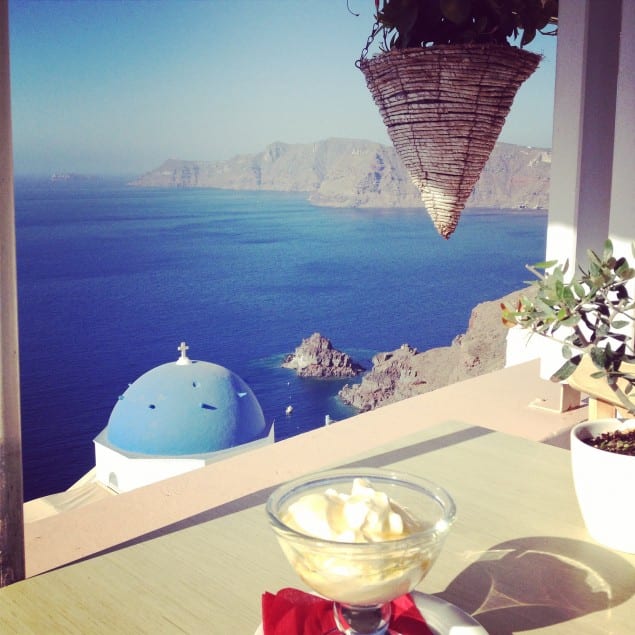 Greece: Greek Yogurt
Now stocked in every grocery store across America, Greek yogurt takes on a whole new meaning and flavor in Greece, where it is simply known as yogurt. Drizzled with honey and paired with a killer view, this tart morning treat is the best way to wake up with a smile.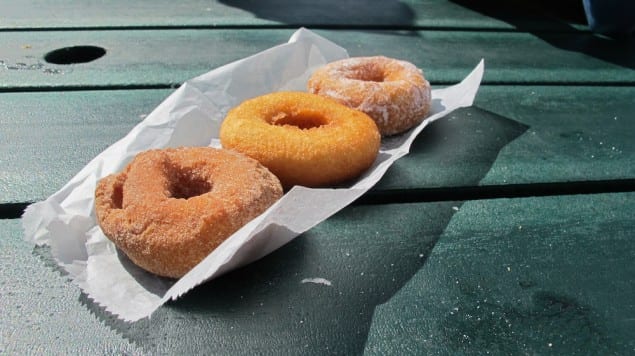 United States: Apple Cider Donuts
Each September, as the leaves start to show their style and the air gets Autumn's signature crisp scent, throngs of city dwellers make their way to the nearest farm or orchard for an All American tradition: apple picking. After the manual labor is done, quench your thirst with a tall glass of apple cider and a powdery bite of an apple cider donut.

Leora Novick
Leora is a travel journalist and the founder of Persephone Social, a hospitality focused social media agency based in NYC.