Gluten Free Lemon Drizzle Cake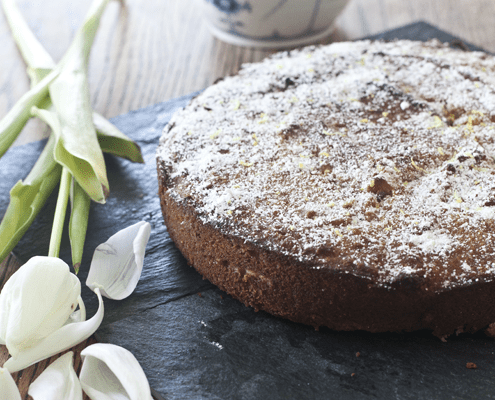 This gluten free cake is perfect for Easter. It is not particularly fancy, but it's packed full of flavor and the little hidden waterfalls of tangy lemon syrup are to die for.
By Rikke Oestergaard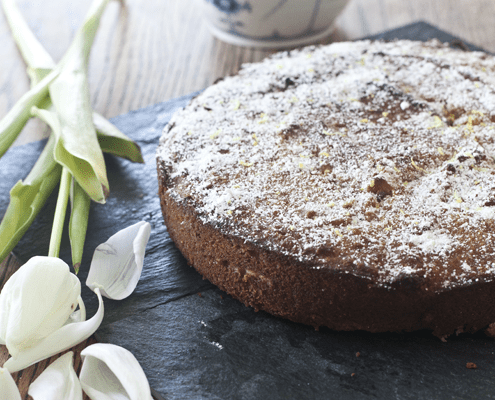 Since I started eating gluten free, I haven't really eaten cake like this. I find that gluten free recipes are often restricted to cookies, muffins or raw food, as it is hard to replace the wheat flour in bigger cakes. You cannot taste the potatoes at all, but they act as the moist and starchy element, and I'd go as far as argue that most people wouldn't even notice that this cake was gluten-free. I will definetely use potatoes in baking like this again!
See Also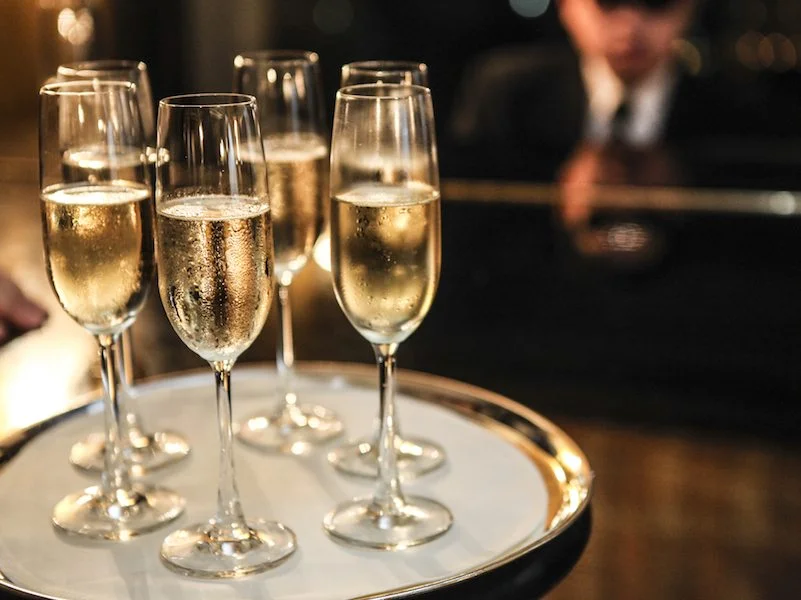 As any other recipe I create, most of the ingredients can easily be replaced to fit what you have access to. The lemons can technically be replaced by any other citrus fruit, just make sure to adjust the sugar amounts as it will be too sweet with for example oranges. If you do not have vanilla you can easily leave it out, or alternatively use fresh vanilla pods (I would have done, if I had any). The chestnut flour can also easily be replaced with only almond flour…this will probably make a bit of a lighter cake.
So – get this little beauty on your Easter menu, and prepare to welcome spring in a slice of cake!

Gluten Free Lemon Drizzle Cake
This gluten free cake is perfect for Easter. It is not particularly fancy, but it's packed full of flavour and the little hidden waterfalls of tangy lemon syrup are to die for.
Author:
Rikke Oestergaard
Ingredients
Cake
200 grams of soft, salted butter
200 grams of golden caster sugar
4 eggs
100 grams of almond flour
75 grams of chestnut flour
250 grams of cold mashed potatoes
Zest of 2 lemons
2 teaspoons of gluten free baking powder
1 teaspoon of vanilla paste or the seeds of 1 fresh vanilla pod
Syrup
Juice of 1 lemon
1 tablespoon of agave sirup
Instructions
Whisk the soft butter and sugar until white and fluffy.
Add 1 egg at a time, whilst whisking gently. Don't be discouraged if it splits, it will come together when you add the other ingredients.
Add the flours, the potatoes, vanilla, lemon zest and baking powder. Stir till combined.
Spoon into a 20cm baking tin (round or square.. you choose!)
Bake at 180 degrees celsius for 40 minutes or until a toothpick comes out clean.
Let cool for 10 minutes.
Make approximately 30 holes in the surface of the cake with a toothpick.
Combine the lemon juice and the agave (use normal sugar to taste, if you do not have agave), and pour over the cake so all of the wholes get some.
Leave to cool completely. Dust with icing sugar and a bit of fresh lemon peel. Serve on it's own or with some cool creme fraiche!
Rikke Oestergaard
As a Dane with an international outlook, Rikke's recipes covers every cuisine in the world, but with a classic, warming and clean Scandinavian twist. She cooks seasonal, organic and economical food, blogs at 02acres.com and believes she might have been born 50 years too late.