Searching for a thoughtful gift for your favorite bookworm and foodie? Luckily there are novels, memoirs, and works of non-fiction that will delight and inspire epicurean readers just as a beautifully prepared meal would. The conversation among food writers is long standing and ever changing as more voices arrive at the table. From classic must-haves to modern publications, here are a few of our favorite food books for secret santas feeling stumped.
By Kate Devine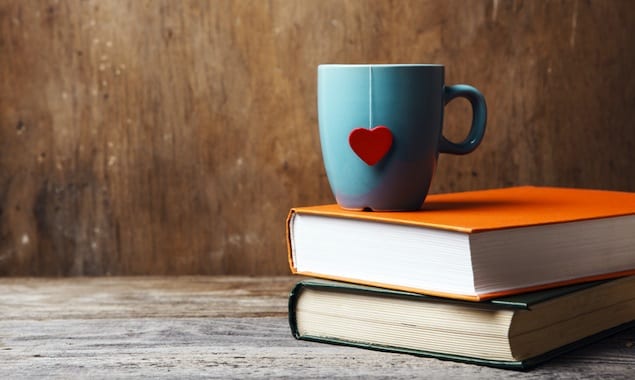 shutterstock: zakalinka
1. Sous Chef: 24 Hours On The Line- Michael Gibney
Published earlier this year, Sous Chef is an intense account of the kitchen culture in an upscale Manhattan restaurant. An awesome read for anyone curious of the "intricate camaraderie and culinary choreography" of a successful kitchen. Find an audiobook preview here.
2. Cookbook Book- Annahita Kamali and Florian Bohm
A beautiful art book that details 125 of the most influential cookbooks of the past 100 years, from the classics to the quirky and offbeat.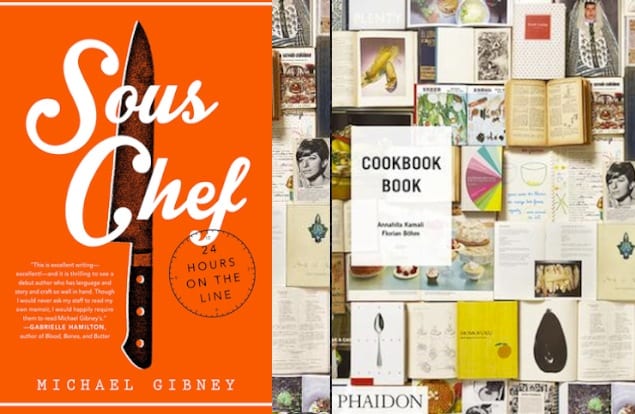 3. Best Food Writing Yearly Collections- Edited by Holly Hughes
Each yearly edition features the prose of James Beard Award winners, chefs, authors, and bloggers, who have a fresh story to write about food.
4. A Fork In The Road: Tales of Food, Pleasure and Discovery on the Road- Edited by James Oseland
A collection of essays and stories by traveling food writers, focused on the trials and triumphs of seeking cuisine and exploring new places. "There is something literally fabulous and even miraculous about the act of eating," reads the introduction by the editor. This collection is to be enjoyed with an open and curious mind, like a traveler on a journey though a foreign land.
5. The Art of Eating: The Collected Gastronomical Works of M. F. K. Fisher- M.F.K. Fisher
This collection features the prominent American food writer's most important essays and musings. Fisher's writing has influenced all great food writers to follow. In Comfort Me with Apples, Ruth Reichl describes Fisher's ability to "make you taste things just by writing about them…She actually makes you pay attention to your next meal, feel more alive because you're doing that." Anyone who holds a true appreciation for the pleasures of food will love her work.
6. Blood, Bones, and Butter, The Inadvertent Education of a Reluctant Chef- Gabrielle Hamilton
Near the middle of her story, Hamilton quotes writer Jo Carson to articulate her own truth. "Be careful what you get good at doin', cuz you'll be doin' it for the rest of your life." Hamilton writes brilliantly about finding her life's pleasures and purpose both in and out of the kitchen. She tells it like it is with refreshing realness.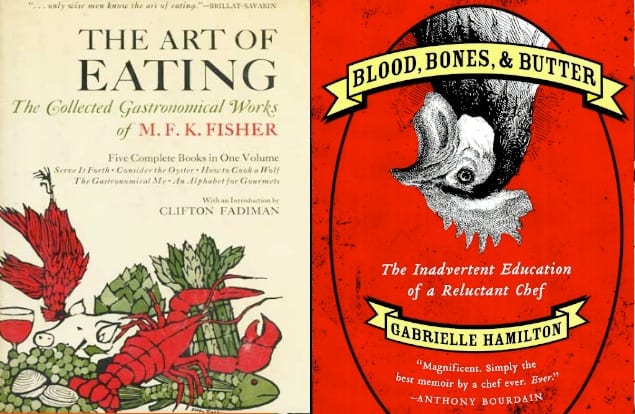 7. Comfort Me With Apples- Ruth Reichl
Chef, food critic, writer, and former editor of Gourmet, Reichl has written a series of memoirs chronicling her professional culinary endeavors and the personal life that framed it all. All of her works will move you.
8. Kitchen Confidential: Adventures in the Culinary Underbelly- Anthony Bourdain
In the words of Richard Davis from Abe Books, Bourdain's book "helped develop the cult of the chef. It's a gritty account of life in professional kitchens with as much booze and drugs as cooking."
9. Stealing Buddha's Dinner- Bich Minh Nguyen
The memoir of a young girl growing up in Michigan after her family flees Vietnam during the War. She associates consuming American food with fitting in, and struggles to find herself through meals shared in and outside of her family's home. Nguyen's memoir deals with family, culture, cuisine and identity stunningly.
10. The Physiology of Taste: Or Meditations on Transcendental Gastronomy- Jean Anthelme Brillat-Savarin
The most famous and the first book about food ever written was originally published in 1825 and still resonates with readers to this day. Brillant-Savarin's keen writing on culinary topics is a must-have for readers and thinkers on the topic of food. The author's most remembered words set the tone for his powerful books, "Tell me what you eat and I'll tell you who you are."
11. The Omnivore's Dilemma- Michael Pollan
Pollan's works are necessities on a well-informed eater's bookshelf. All of his books are informative and compelling.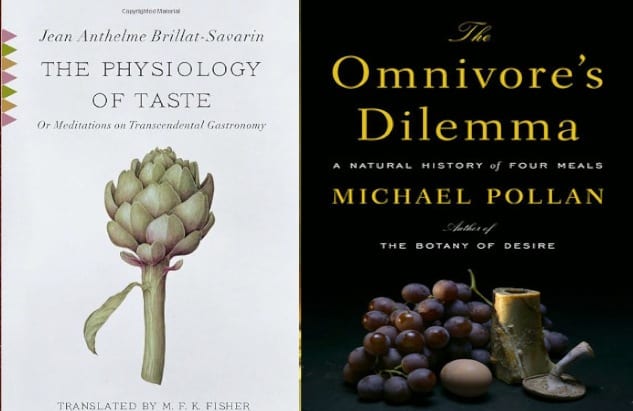 12. My Year of Meats- Ruth Ozeki
Jane Takagi-Little, the novel's protagonist, is a documentary filmmaker on assignment to broadcast a show about American families to Japanese housewives, sponsored by a meat-exporting corporation. This novel mingles themes of social and environmental justice in a gripping plot.
13. The Tastemakers: Why We're Crazy for Cupcakes but Fed Up with Fondue- David Sax
Ever wonder how kale became the superstar of greens? Journalist David Sax explores how food trends emerge. Think of this book as a guide to being less impressionable while strolling through your food store.
14. Alone in the Kitchen With an Eggplant- Edited by Jenni Ferrari-Adler
What do food lovers do when the only mouth to feed is their own? This collection answers that question for 26 different writers in humorous and poignant short stories and essays.
15. Provence, 1970: M.F.K. Fisher, Julia Child, James Beard, and the Reinvention of American Taste- Luke Barr
The author, M.F.K. Fisher's great nephew, illustrates the people, conversations, and landscape that changed American food culture forever. The story of James Beard, M.F.K. Fisher, Julia Child, Richard Olney, Simone Beck, and Judith Jones' interactions in the South of France is like a glimpse into a culinary dream.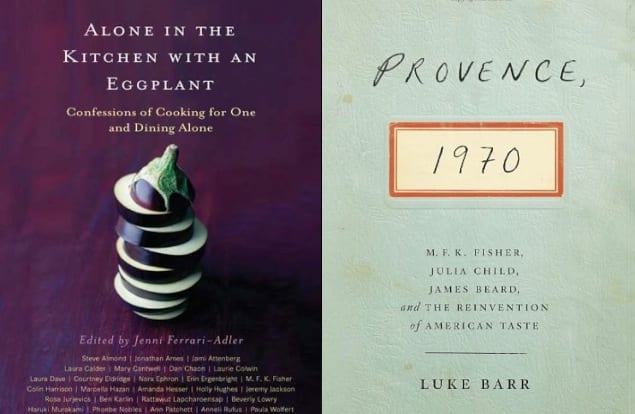 Kate Devine
Kate Devine began cultivating her culinary insight at the age of 13 during her first trip to Italy. While studying at Rutgers University, she spent a semester traveling through Spain sampling the regional fare. As an editorial intern for Honest Cooking, Kate couples her love of good food with her love of writing.