Calling all chefs and restaurateurs! If you've ever wondered what it is like to run a restaurant just out of curiosity, but don't want to get way in over your head with the logistics of it, you're in luck. Four times a year, anyone can participate in Restaurant Day, a food carnival set up in homes, offices, and street corners worldwide for those who want to experience operating a restaurant just for a day. While the concept seems intriguing, how does it work exactly?
By Catherine Baker
Elsa Thorp – Berlin – May 18, 2013 – http://flickr.com
"Is there any better way of meeting new people, experiencing a country as a tourist or integrating into a new place as an immigrant than around a shared dinner table? I believe not, because food unifies people," recalls Restaurant Day co-founder Timo Santala in his TEDx talk about the creation of the event. "What we wanted to do with Restaurant Day is to offer a concrete, positive example of what could happen if we, just for once, trusted people and common sense. When people are given freedom, people also assume responsibility. When you dream, you have to set your goals high, look further ahead, and go after the impossible. Our goal with Restaurant Day is to share the fun and make the experiences we've had possible for everyone all over the world."
The first-ever Restaurant Day began in May 2011 in Finland. Over the years, the event has expanded to more than 60 countries, allowing some 64,000 ambitious restauranteurs to serve over 1.5 million customers in a total of 16,000 one-day restaurants. The concept is that anyone can set up their own restaurant, café or bar wherever they like for a day. Imagination is key, and the sky is the limit. Pop-up eateries have occurred not only in homes and offices but also parks, courtyards, docks, and other indoor facilities.
Roy Bäckström – Helsinki – February 17, 2013 – http://flickr.com
The menu can be whatever you'd like it to be. What makes Restaurant Day so unique is the chance to encounter authentic local cuisine in thousands of different cities across the world. You can keep it simple by just preparing cakes and coffee or go all out with a seven-course sit down dinner. It really depends on what you're passionate about making and what you believe others will enjoy eating. It's a chance to test your culinary skills but also fulfill others' appetites with a new or perhaps an old favorite recipe.
After planning the location and menu, you can list your restaurant on the website and are encouraged to use your own social media to promote the event. Be well prepared by having all hands on deck and realistic with how many customers you can serve. As we all know, running a restaurant requires twice as much hard work and cash on hand as you think, even if just operating for less than 24 hours.
Hanna Anttila – Helsinki – February 4, 2012 – http://flickr.com
If you're interested with the concept of Restaurant Day but a little wary of diving in head first, there's another way to get involved. By becoming a local ambassador for Restaurant Day, your job is to help spread the word in your city, provide documentation of the event, and aid with media relations. You are not in charge of any day-of establishment, as each restauranteur has full freedom of his or her creation. Communication is vital for your skills to be used to their full potential. Rallying behind the scenes, the local ambassadors provide invaluable support for the continuation and growth of Restaurant Day each year.
If neither being a restaurateur or ambassador sounds up your alley, never fear. Like all events, participants are needed! And for Restaurant Day that means you're required to come hungry— which is the best job description of all. While the event is ever-expanding, there are options for you to pick a place in your own country. Or you could be adventurous and make a trip out of the occasion by visiting a new place, and what better way to taste the local cuisine than visit the locals in their homes for a personal and unforgettable dining experience.
Heidi Uutela – Helsinki – November 19, 2011 – http://flickr.com
The mayor of Helsinki, Jussi Pajunen, said this of the annual event to Monocle magazine, "Restaurant Day is exactly the sort of project that will define our future. Restaurant Day has inspired the city's population to question how things are run and to experiment and put forward new ideas of how daily life might be improved in the future."
Santala continues, "It [Restaurant Day] established itself as a national phenomena, a movement. It created a new feeling, a feeling that the cities belonged to the people and the citizens living there, a feeling that we have the power to change our living environments, and a feeling that a different world is possible."
Tuomas Sarparanta – Helsinki – August 21, 2011 – http://flickr.com
The upcoming 2015 dates for Restaurant Day are: February 15, May 16, August 16, and November 21. You can find restaurants near you or download the mobile app for iOS, Android or Windows Phone. You can also list your own restaurant or become a local ambassador. Learn more at Restaurant Day's website and hear more stories from past Restaurant Days at their Facebook page and blog.
For more from Santala's TEDx talk, watch the video below.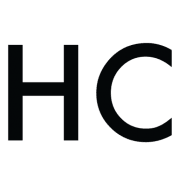 Catherine Baker
A North Georgia native, Catherine grew up in the kitchen— from mastering the art of Southern barbecue with her restaurateur father to perfecting the technique of frying plátano at home with her Dominican mother. Continuing her passion for food and cooking, the Georgia Southern University graduate resided in France for two years before returning back to the South where she currently works in hospitality at Blackberry Farm, a Relais & Châteaux property nestled in the foothills of the Great Smoky Mountains.