PARTNER POST – #GarnachaDay is September 18th, join in the celebration of one of the world's oldest grapes with deliciously paired recipes and enter to win a special tasting.
The flavors of a luau kalua pig enter your slow cooker for a perfect party food needing just a few ingredients. Tender, smoky, bold-flavored, all you need is a glass of wine to match.
By Amy Dong


Whenever we visit friends in Hawaii, one of the first things we have to eat is the kalua pig at a party. Smoky, tender, boldly flavored kalua pork over sticky white rice.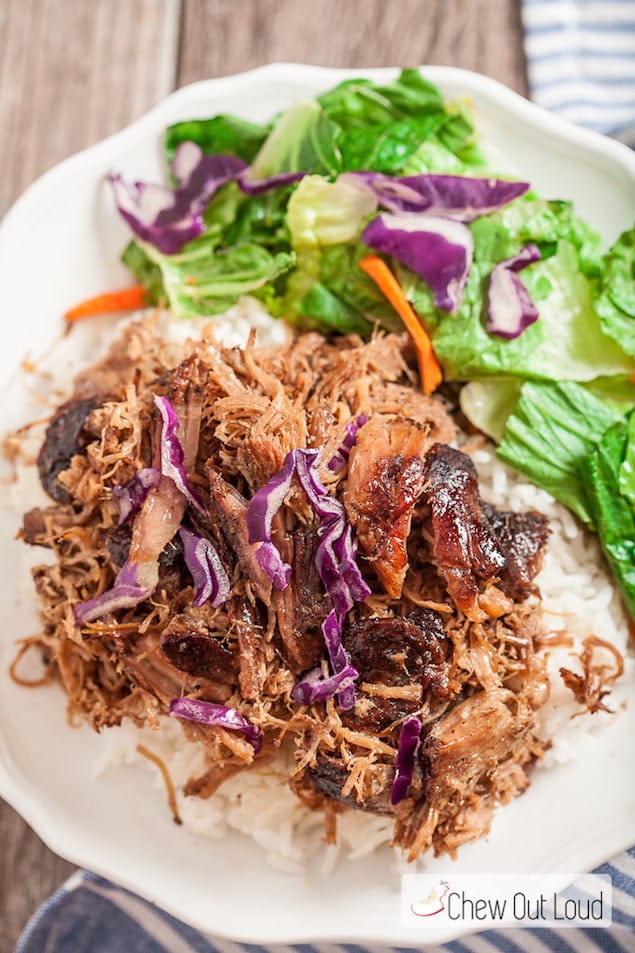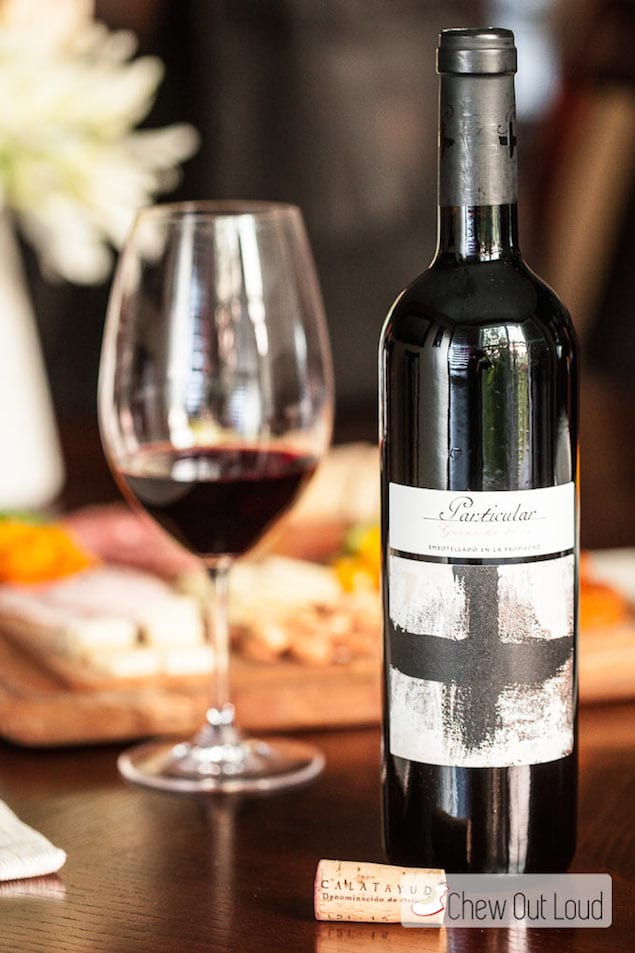 It used to be that we could only get our kalua pork fix by flying over the Pacific.
But years ago, my friend handed me this game-changing and super easy recipe. It's a total crowd-pleaser, so it's perfect for potlucks and parties.
The best cut of pork for this dish is a pork shoulder or butt. It's both affordable and easily accessible. It's tender, smoky, and incredible over sticky white rice.
Then. There's. This. Garnacha wine. It's perfection with our kalua pork, you guys.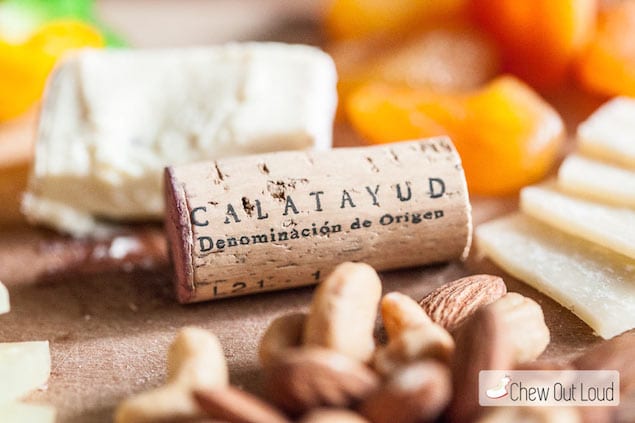 Garnacha is easy on the palate and wallet. It comes in all colors, shapes, 'n sizes.
Ok, maybe not that. But these unique grapes do produce red, white, rosè, dry, and sweet wines. Something for everyone.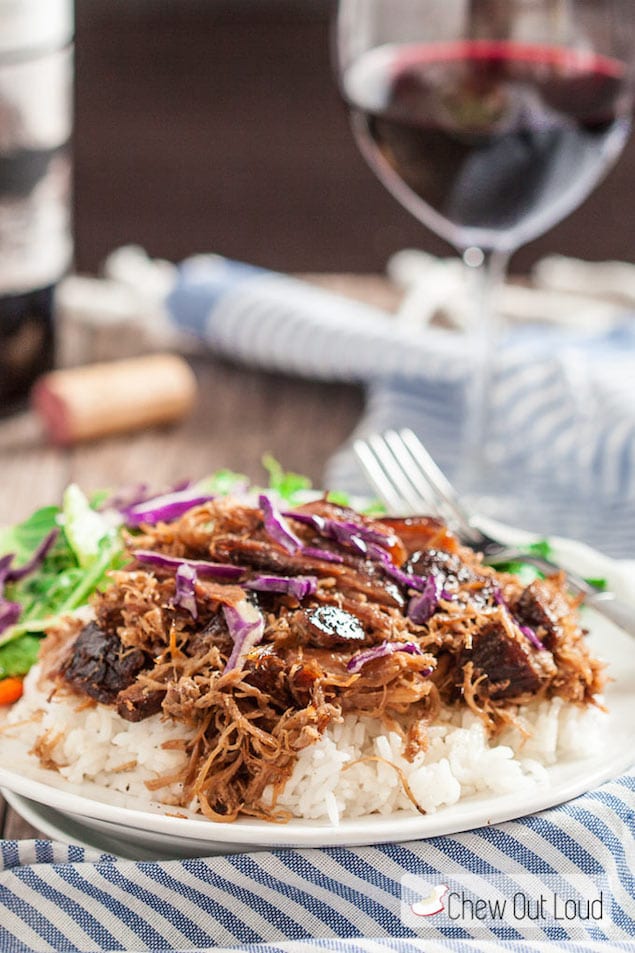 Imagine a wine that's soft, rich, and velvety. Pretty mellow. Drinkable now; no need to cellar.
The jammy fruit aroma reaches your nose the minute you open a bottle.
Garnacha wines are simply friendly. They like people, people like them. Perfect when you want something versatile, affordable, and that pleases a crowd. Garnacha goes super well with certain cheeses, stews, braises, and smoky roasts.
And it's to die for with this smoky kalua pork.
The deep, bold, smoky flavors of this kalua pork just beg for a wine pairing this good.
Click the image below to enter to win a Mediterranean feast for four in your hometown, paired with the best of Garnacha wines.


Garnacha Day — Slow Cooked Kalua Pork
The flavors of a luau kalua pig enter the slow cooker for a party food with a few ingredients. Tender, smoky, bold, with a glass of wine to match.
Ingredients
4 lbs boneless pork shoulder/butt
¼ cup liquid smoke
2 tsp coarse sea salt or rock salt (chunky, not fine)
1½ tsp garlic powder
½ tsp freshly ground black pepper
Instructions
Thoroughly dry pork with paper towels. Use a sharp, small knife to pierce pork all over (about ¼" deep slits throughout entire pork.) Place pork in slow cooker.
Rub salt all over pork. Rub liquid smoke all over pork, using all the liquid smoke. Sprinkle on the garlic powder and black pepper. Cover and cook on low for 12 hours, turning roast over once midway through cooking.
Using forks, shred pork in slow cooker. Add 1 cup water to pork and all its drippings (do not skim the drippings.) Cook on low 1-2 more hours.
Serve warm, with sticky white rice.
Notes
Traditionally, kalua pork is served with plain white rice. The pork is supposed to be slightly saltier than normal roasts, as it's meant to be eaten with plain rice.
The salt level can depend on whether your pork was pre-injected with a tenderizing salt solution. If so, you may lower the salt to 1½ tsp.

Hawaiian Mac Salad or a cabbage slaw would be fantastic side dishes.
Amy Dong
Welcome to our kitchen! Here is the place where you'll find an ever-growing collection of all things yum. We're an active, hyper-busy family of six (including Miss Dog) -- we get how hard it is to put delicious 'n healthy food on the table every night! We do the recipe testing so your family will love what you dish up, and your friends will be begging for your recipes. Come on over and let's get cooking!