Garlic dal is one of Suchitra's favorite comfort foods and this recipe will leave you wanting more.
By Suchitra Vaidyaram
Cooking lentils is fun. I love trying out different ingredients with lentils and my all time favorite is lentils with garlic – Garlic flavor works like magic with lentils. No matter how much you love eating from outside and trying different restaurants, there are times when you want to eat a simple dinner at home, nothing fancy….Garlic dal/Garlic lentils is my comfort food and I can cook them without much sweat.  The recipe is simple and will leave you wanting more. Nothing else to dilute the garlic flavor- no fancy ingredients- just plain old garlic sauteed in butter (clarified butter) with a hint of cumin.
See Also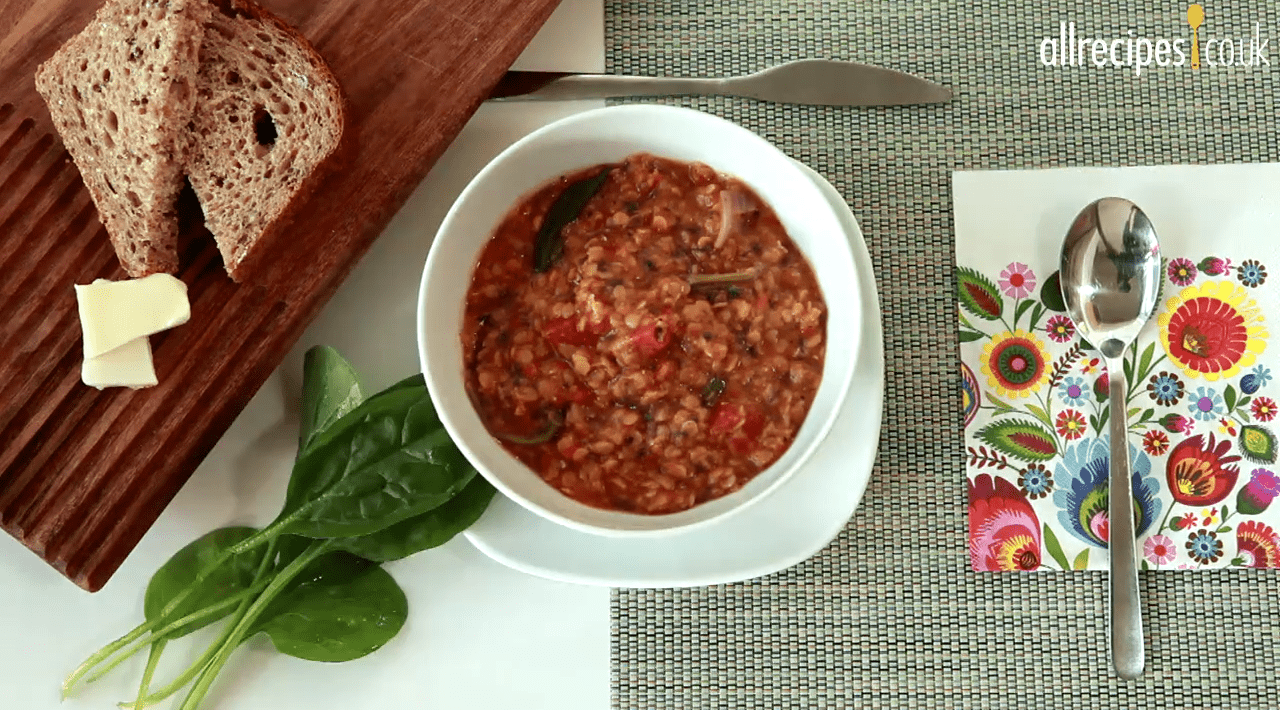 You can always improvise the recipe and add onions or tomatoes and cook the lentils with garam masala. But if you are fond of garlic and want the flavor of garlic to shine through, then this recipe is a winner!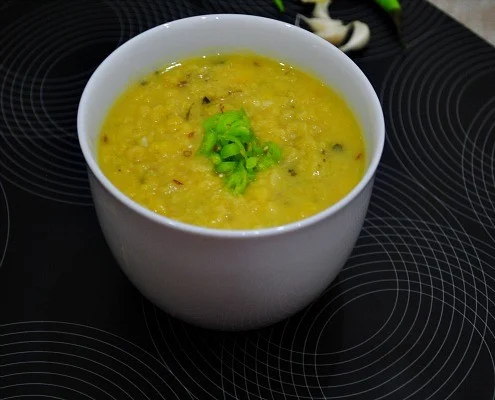 Garlic & Cumin infused lentils
Ingredients
1 cup toor dal (yellow Pigeon peas)
1 cup mung dal (mung bean/ golden gram)
8-10 garlic cloves (chopped)
1 tsp cumin seeds
Clarified butter/butter for cooking
2 green chillies (chopped fine)
Instructions
Pressure cook the lentils till they are soft.
In a pan add butter and once melted add cumin seeds.
As the cumin seeds begin to sputter saute garlic & green chillies.
Add the cooked dal/lentils mixture to the pan and cook on a low flame for few minutes. (add a bit of water to make it soupy).
Adjust salt according to taste and serve hot with chopped coriander for garnish.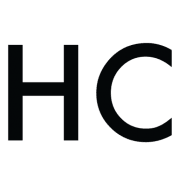 Suchitra Vaidyaram
Suchitra is passionate about cooking flavorful food and loves fusion cooking. She records her recipes on the blog Flavors, which focuses on simple and easy to cook recipes.