This post is sponsored by Cavit. Inspire your pairings and recipes with new wine ideas.
Let's broaden our wine pairing horizons. We thought of a few of our favorite foods that we don't usually enjoy with a glass of wine and paired them up with the perfect match.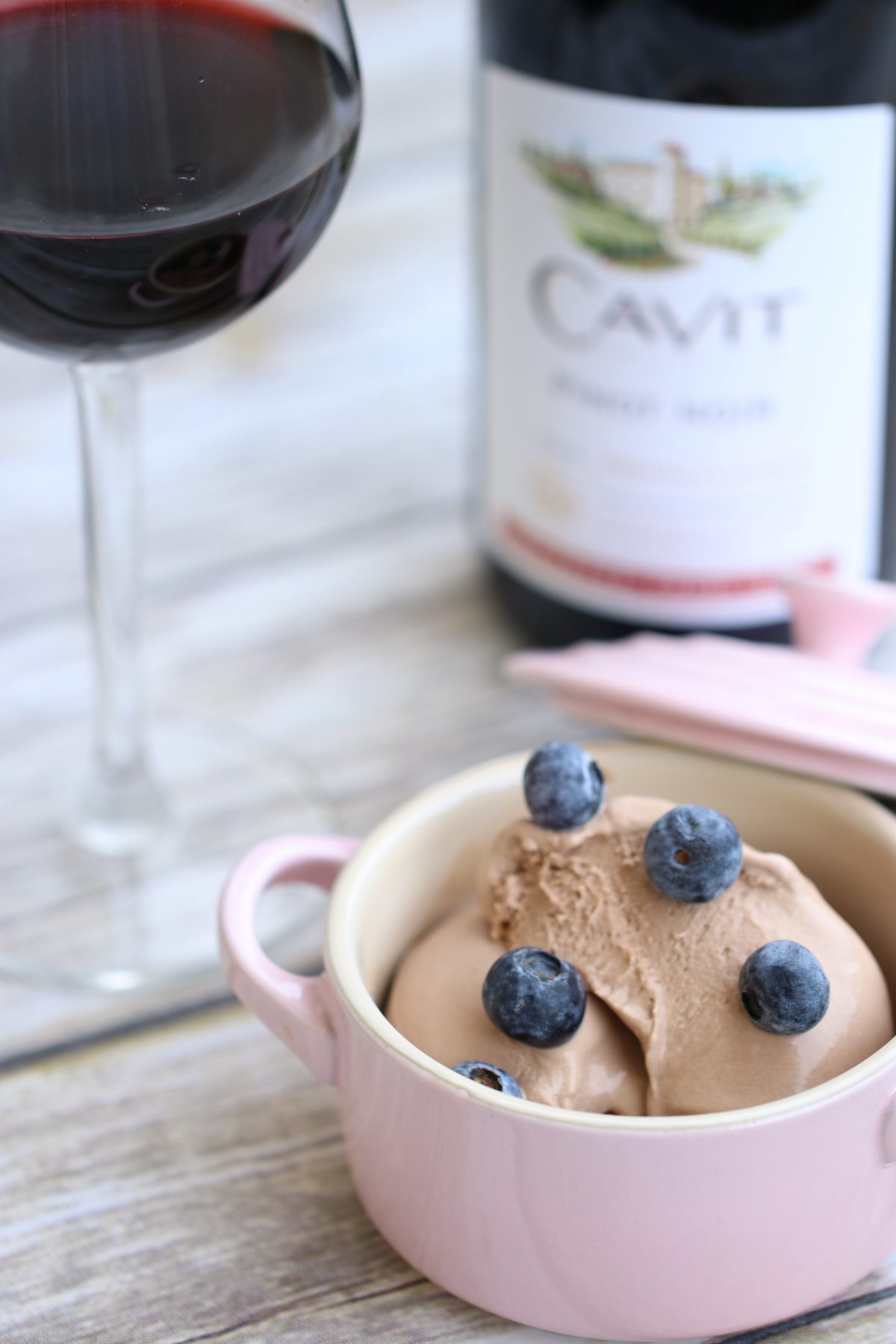 Pinot Noir and Chocolate Ice Cream
We are definitely those people that sit down with a big scoop of chocolate ice cream at the end of a long day. You too? Then you need to try this. Grab a pint of the creamiest chocolate ice cream you can find and let it sit out for five to ten minutes until it's slightly soft. A warmer temperature helps the flavors really pop. Pour yourself a glass of Pinot Noir and let the bold, cherry and berry notes of the wine mingle with the chocolate treat.
Unoaked Chardonnay and Mac and Cheese
Whether you are spending precious time putting together a pan of your richest homemade mac and cheese or whipping together a box complete with a packet of powder, we highly suggest pairing it with an Oak Zero Chardonnay. The cool, creaminess of this white wine will refresh the tastebuds after each cheesy bite.
Italian Red Blend and Sloppy Joe Sandwiches
In our opinion, nothing is too casual of a meal to be paired with wine. This bold blend is rich and full-bodied, just like that hearty meat sandwich that we can't resist. It smells like mom's cooking, but the glass of wine you pair it with will make it feel so grown up.
Moscato and Vanilla Birthday Cake or Twinkies
There's something sinfully delicious about biting into super soft, vanilla cake filled or enrobed in sweet, sweet buttercream and then washing each bite down with a cool, sweet sip of Moscato wine. This Italian wine is loaded with notes of citrus that will only enhance the simple flavors of the vanilla cake.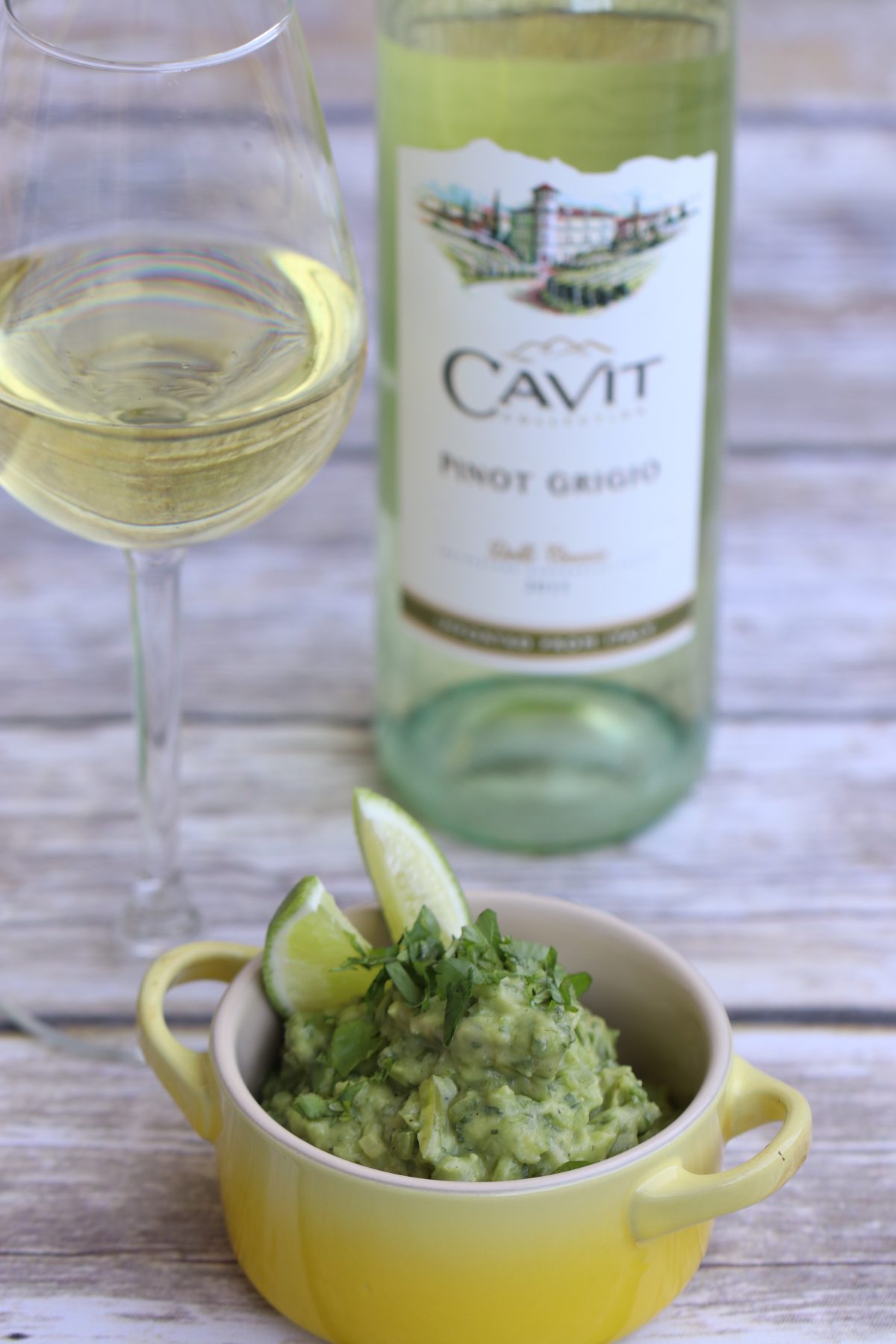 Pinot Grigio and Guacamole
This crisp, refreshing wine is a great match to the salty tortilla chips and brings a perfect punch of acidity to the creamy guacamole. Sip and dip away!
Cabernet Sauvignon and Cheez-Its
Ready to snack? Whether you're whipping up a batch of homemade cheese crackers or digging into a box or bag from the snack aisle, this red wine is what you need to be drinking. The medium-bodied wine with velvety tannins can keep up with the sharpness of the cheddar, but won't drown out the satisfying salty snacks.
Riesling with Tacos or Corn Dogs
Who doesn't love a great taco?! Hard or soft shelled tacos with a spicy salsa, beans and chicken or beef are only made that much better when paired with a slightly sweet Riesling. This wine will help cool the tongue after some heat and will bring out the flavors of the spiced meats.
That same bottle of Riesling is also a match made in heaven with corn dogs. And if you've never had wine with corn dogs, now is the time to start. The Riesling matches the sweetness of the outer cornbread and quells the saltiness of the hot dog center. Shall we start requesting Riesling at the fair?
Merlot and Chocolate Glazed Doughnuts
Talk about an Instagram-worthy pairing. The glaze highlights the deep, dark cocoa flavors of the Merlot with dark plum notes that are a perfect match to the fried vanilla center.