Making fresh pasta without a rolling machine may seem like a daunting task, but have no fear, it's actually pretty easy to do.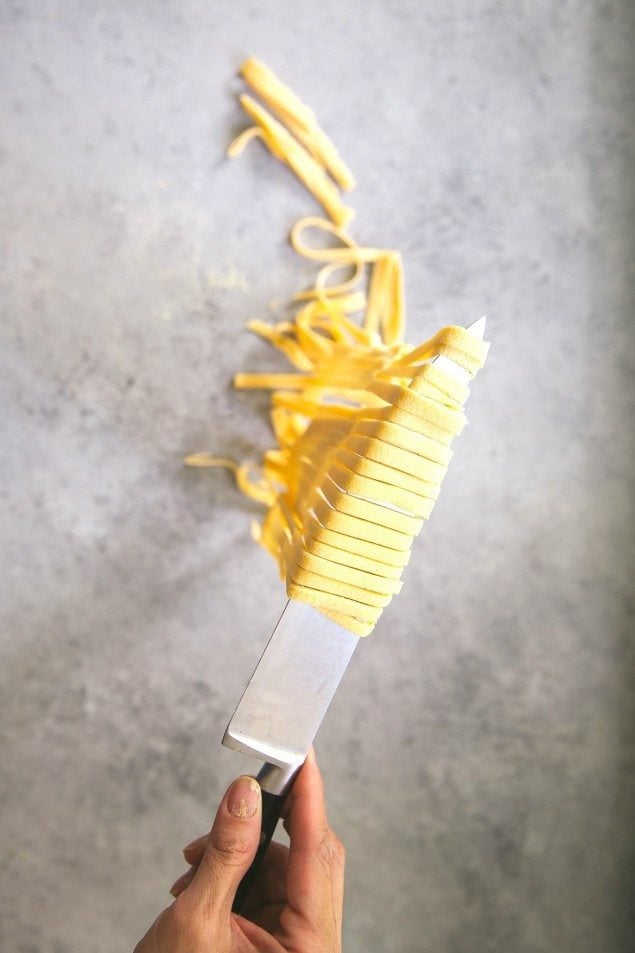 Last month I attended a blogger event at Borough Market, my favorite food market in all of London (and possibly the world). Borough Market hosts chefs at its demonstration kitchen for temporary "residencies," allowing visitors to the market to learn tips and tricks for using the market's freshest ingredients. This month, Italian food expert Ursula Ferrigno, who is regularly featured on BBC Good Food and is an instructor at my alma mater, Leith's School of Food and Wine, is the featured chef. I spent a few hours with Ursula and other bloggers learning how to make fresh pasta. It. Was. Life. Changing.

I've always thought of making pasta from scratch as really intimidating and quite frankly, out of my league. I don't have an Italian nonna (grandmother). Even though my people invented noodles, the limitless shapes, sizes and kinds of Italian pasta always struck me as a mystery. A tasty, beautiful mystery, but a mystery nonetheless.
As it turns out, Ursula Ferrigno showed us a method for making pasta without a machine, and it couldn't be more straightforward. The key with making pasta, as I've learned both in culinary school and in Ursula's class, is to make sure your dough is pliable and smooth. It should feel kind of like refrigerated silly putty by the time you've finished kneading it. If it's sticky, pillowy, or cracks easily — well, I hate to say it, but you're not going to make good pasta.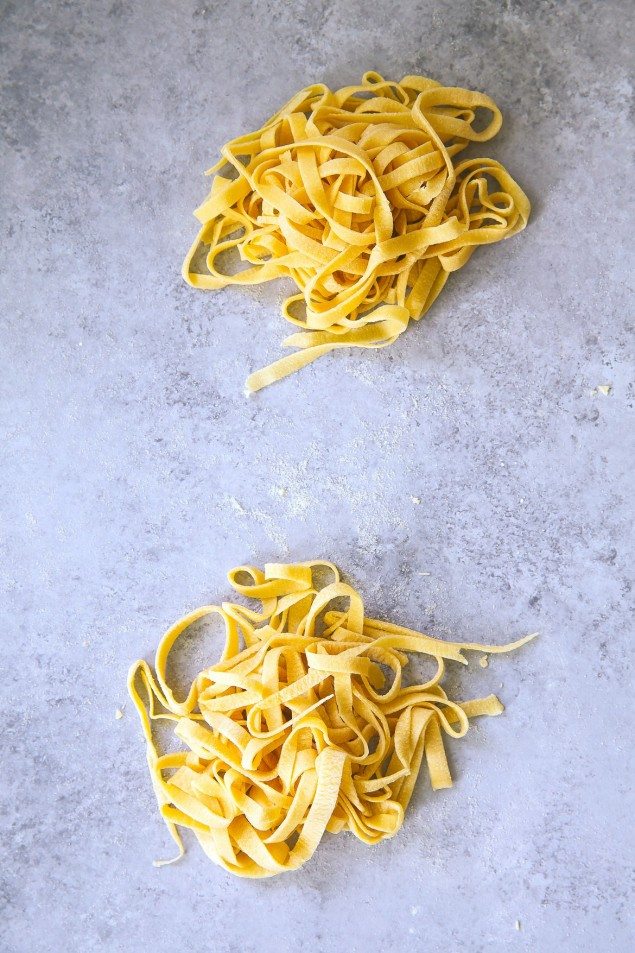 The pasta that this recipe produces is gorgeous — just the right amount of bite, with a heavenly mix of doughiness. I love that I can make enough pasta for appetizers for my whole family using this recipe. I mean, I could easily double it and make enough for dinner-sized portions, but really, I don't want to spoil my family into thinking that they can come home after a long day and sit down to a meal of fresh pasta like, every night.
See Also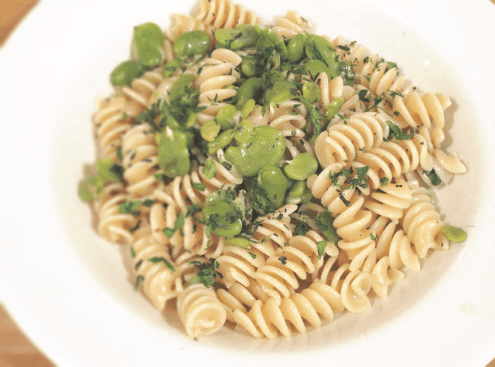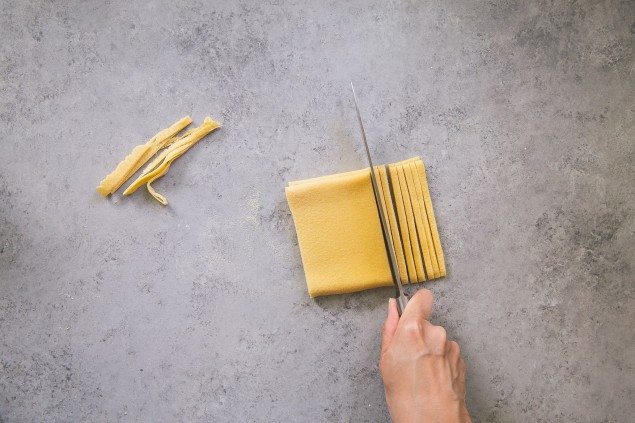 Print

Fresh Pasta without a Machine
---
Description
Making fresh pasta without a rolling machine may seem like a daunting task, but have no fear, it's actually pretty easy to do.
---
100 g

tipo "00" flour (finely milled Italian flour)

100 g

semolina flour (plus more for dusting)

2

high-quality eggs (if in England, use Burford Browns)
splash of good quality olive oil (plus more for serving)
freshly grated Parmesan cheese (salt and pepper for serving)
---
Instructions
Mix together the flours on a flat surface and make a well in the center. Crack both eggs into the middle and add the oil.
Using a fork, whisk together the eggs until light and fluffy. Gradually begin incorporating the flours into the center until you feel like you can bring together a nice dough.
Using the fleshy part of your palms, begin kneading the pasta dough until your pasta dough is smooth and silky. Flatten the pasta into a disk and wrap with plastic wrap. Refrigerate for 10 minutes.
After the dough has refrigerated, cut the dough in half and shape into a ball. Begin rolling out the dough with a long rolling pin, shaping in the sides as you roll to make a nice long oval shape.
Continue rolling the dough until the dough is thin enough for you to see the outline of your hand through it. Fold the ends of the dough into the middle, then fold the folded ends in again toward the middle again. Do that one more time.
Trim the edges of the folded pasta, then begin cutting thin strips. Weave your knife through the folds of the pasta, shaking the knife to loosen the pasta threads.
Boil the pasta in heavily salted water for around 4 minutes until al-dente.
Serve with grated Parmesan, salt, pepper and more drizzles of olive oil.
Ann Kaufman
Ann Kaufman is an emotional food enthusiast who writes about food at Grits & Chopsticks. When she's not writing about food, she's caring for her two young children, lawyering and thinking about her next meal.