Fresh Mozzarella with Roasted Tomatoes drizzled with a little olive oil, and served with a big loaf of crusty bread. That's all you need for an amazing meal.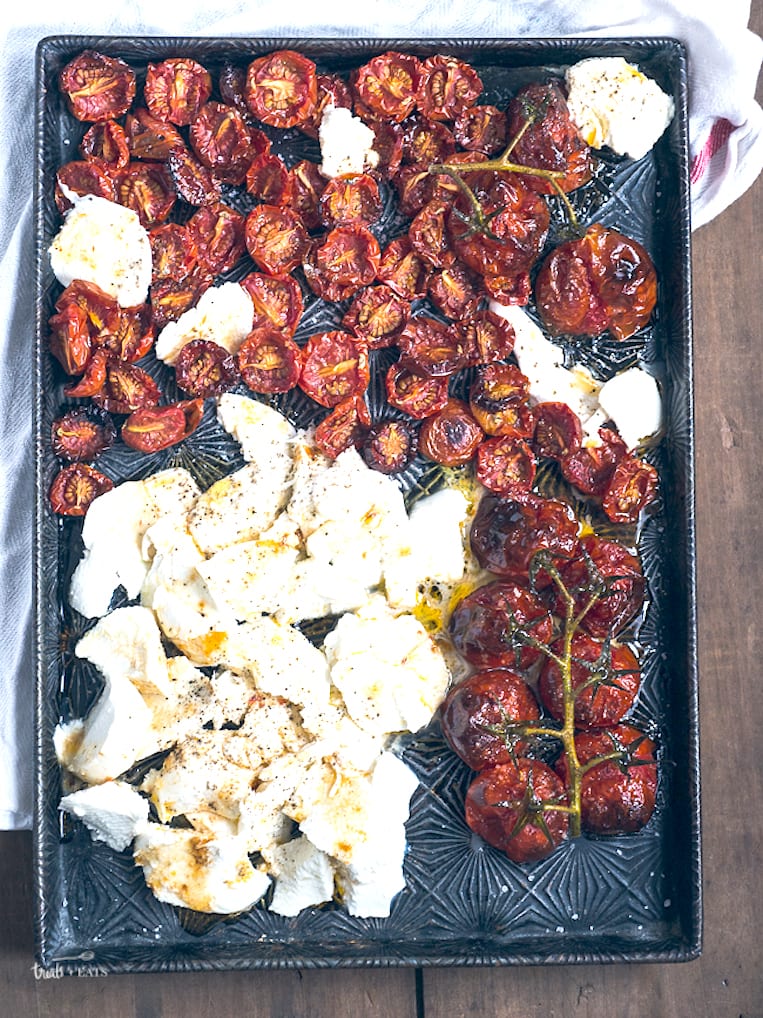 Roasted tomatoes, fresh mozzarella, olive oil, and a big loaf of crusty bread. That's all you need for the ultimate meal.
It's been hot and humid here for what feels like weeks. In fact, it's so hot in our apartment that we barely feel like moving, let alone cooking up dinner after a long day at work. This has meant that we've been ordering far more take-out than we should. For the most part that's been fine because it saves us a lot of time and energy and keeps our kitchen from feeling even more like a sauna than it already does. But last week I had a severe allergic reaction to something I ordered and ended up with a late night visit to the E.R. on Wednesday night.
I am fine now, but it was super scary and not at all fun. And I honestly have no idea what it could have been, so I'm carefully avoiding anything I ate that evening until I can get tested. Fingers crossed I'm not allergic to anything I love! In an attempt to make food at home that wouldn't send me into a fit of hives and swelling, we made this super simple, super delicious dinner of Fresh Mozzarella and Roasted Tomatoes that I had seen. And oh my goodness, did it hit the spot. And lucky for me, roasted tomatoes are easy to make in the toaster oven so I didn't need to heat up the kitchen. Because it turns out that roasted tomatoes are kind of amazing.
Print
Author:

Maya Dutta-Linn

Yield:

4

servings

1

x
Category:

Antipasto
8 oz

fresh mozzarella (sliced)

1

lb cherry tomatoes (halved)

1

lb small tomatoes on the vine

2 TBSP

olive oil
salt and pepper
crusty bread
Instructions
Preheat your oven or toaster oven to 300 F.
Line a baking sheet with parchment paper and place the halved cherry tomatoes on the sheet, cut side up.
Bake in the oven for about 2 hours, or until the tomatoes look like they are half dried and shriveled.
Remove pan from the oven and lift parchment paper (with tomatoes) off the pan and onto a cooling rack.
Increase the heat to 350 F and line the baking sheet with another sheet of parchment.
Place the tomatoes on the vine on the sheet (still on the vine) and drizzle with the olive oil and a sprinkle of salt.
Bake for about one hour, or until tomatoes are soft and the tops are bursting.
Remove from oven.
Serve both sets of tomatoes with the sliced mozzarella, sprinkles of salt and pepper, and another drizzle of olive oil.
Eat with some good crusty bread and enjoy!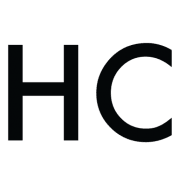 Maya Dutta-Linn
Maya is the writer and photographer behind Treats and Eats, a food and cocktail blog. A self-taught cook, baker, and cocktail enthusiast, this Boston-based food hound is always on the hunt for new flavor discoveries. Visit treatsandeatsblog.com to read more and find additional recipes.