Incredibly light and soft for a nut cake, this flourless chocolate hazelnut torte will be the winner of any dessert table.
This flourless chocolate hazelnut torte is simply amazing! It's quite like the Italian torta caprese, but it has no butter in it. Yes, you read that right. No butter. No oil, either. It is rich, soft, moist and incredibly light, especially for a nut-based cake!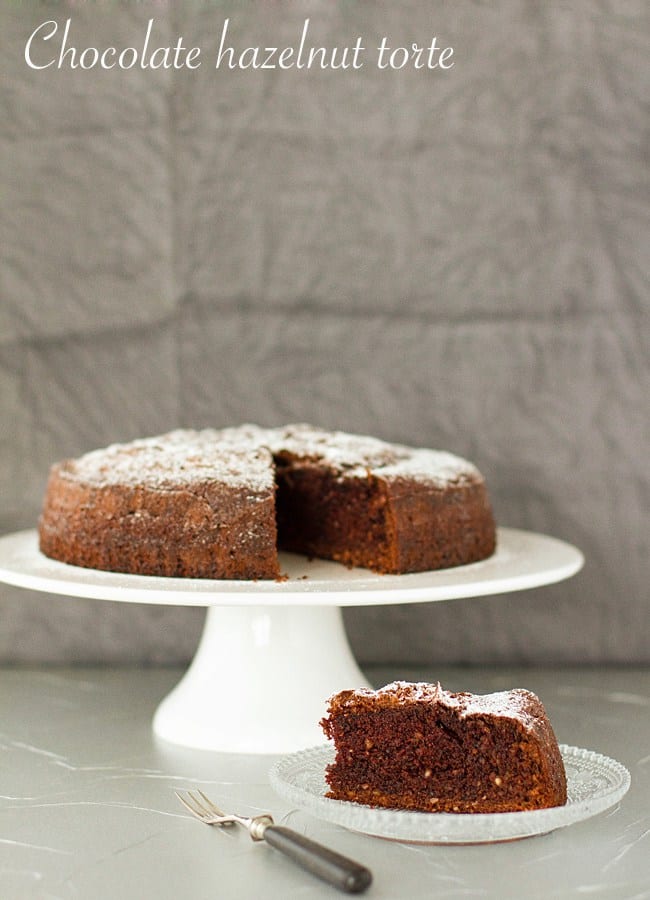 See Also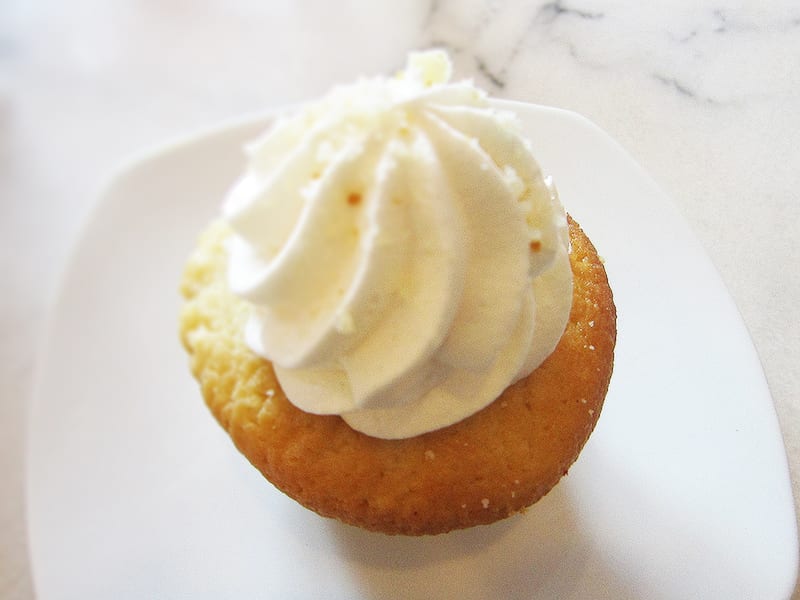 I have been working on this recipe for far longer than I would care to admit. It started its life as a French Gâteau Bellevue, then the tweaking began. Swap out the flour, adjust the quantities, change the nuts, fiddle with the baking numbers… My family, naturally, have been very happy with this development process – they have consumed… I think it was 8 at last count… chocolate cakes over the course of several months. When this one came out of the oven and I did my little "I nailed it!" happy dance, there was a distinct air of disappointment from them – the chocolate cake train had come to an end. But I'm still happy dancing, because this cake is a winner!
Print
Flourless Chocolate Hazelnut Cake
Incredibly light and soft for a nut cake, this flourless chocolate hazelnut torte will be the winner of any dessert table.
Author:

Rachaep Hooper

Prep Time:

15 minutes

Cook Time:

40 minutes

Total Time:

55 minutes

Category:

Baking, Cake, Chocolate
125

g

4 1/2 oz good quality dark chocolate

125

ml

1/2 metric cup; or 1/2 US cup + 1 tsp fresh whole cream

1 tsp

vanilla extract

1 tsp

baking (bicarb soda)
pinch salt

65

g

1/2 cup corn starch

100

g

1 cup ground hazelnuts

125

g

1 cup unsifted powdered (confectioners' or icing) sugar

4

large eggs (room temperature)
sunflower oil or baking spray for the pan
additional powdered sugar for dusting
Instructions
Preheat oven to 180°C / 360°F / Gas mark 4 with a rack in the middle position. Prepare a 22cm (8 – 9?) springform cake pan by greasing with sunflower oil or baking spray.
In a double boiler or bowl set over a pan of barely simmering water, melt the chocolate together with the cream, stirring gently until smooth.
Once the chocolate has melted, remove from heat and transfer to a clean bowl and allow to cool a little, about 5 minutes.
Add the vanilla extract, baking (bicarb) soda, salt, corn starch, ground hazelnuts and powdered sugar, and combine well with a spatula.
In a separate bowl, beat the eggs until light and foamy.
Using a spatula, fold the beaten eggs into the chocolate mixture until just combined.
Pour the batter into the pan, put in the middle of the oven and bake for 35 – 40 minutes, until a toothpick inserted in the centre comes out clean.
Remove pan from oven, place on a wire rack and run a fine bladed knife or plastic spatula around the edge to loosen, then allow to cool for about 10 minutes before removing from the pan to cool completely.
Dust with powdered sugar before serving.
Keeps for several days under a cake dome at room temperature.
Notes
You could substitute reduced fat cream or half-and-half, but the cake may not be as moist due to the lower fat content
Rachael Hooper
I live in Geneva, Switzerland, where I moved with my family from Australia in 2001. I have a husband whom I adore, two adult sons and a delightful daughter-in-law, I'm an EFL teacher, I love to travel and I spend as much time as possible in the kitchen. Cooking, for me, is all about sharing delicious, healthy and sometimes wickedly indulgent food - either literally, at the table, or metaphorically, via the internet. I have a burning passion for Italian food, I also dabble in Middle Eastern, French and Asian cooking, as well as trying my hand at cakes, desserts and breads. In fact, baking has become a bit of an obsession! I'm always ready for a challenge and I have developed a "never-say-die" attitude in the kitchen.