When a Bushwick coffee shop starts serving brunch and dinner, good things happen. Check out Fair Weather Bushwick's mouth-watering menu.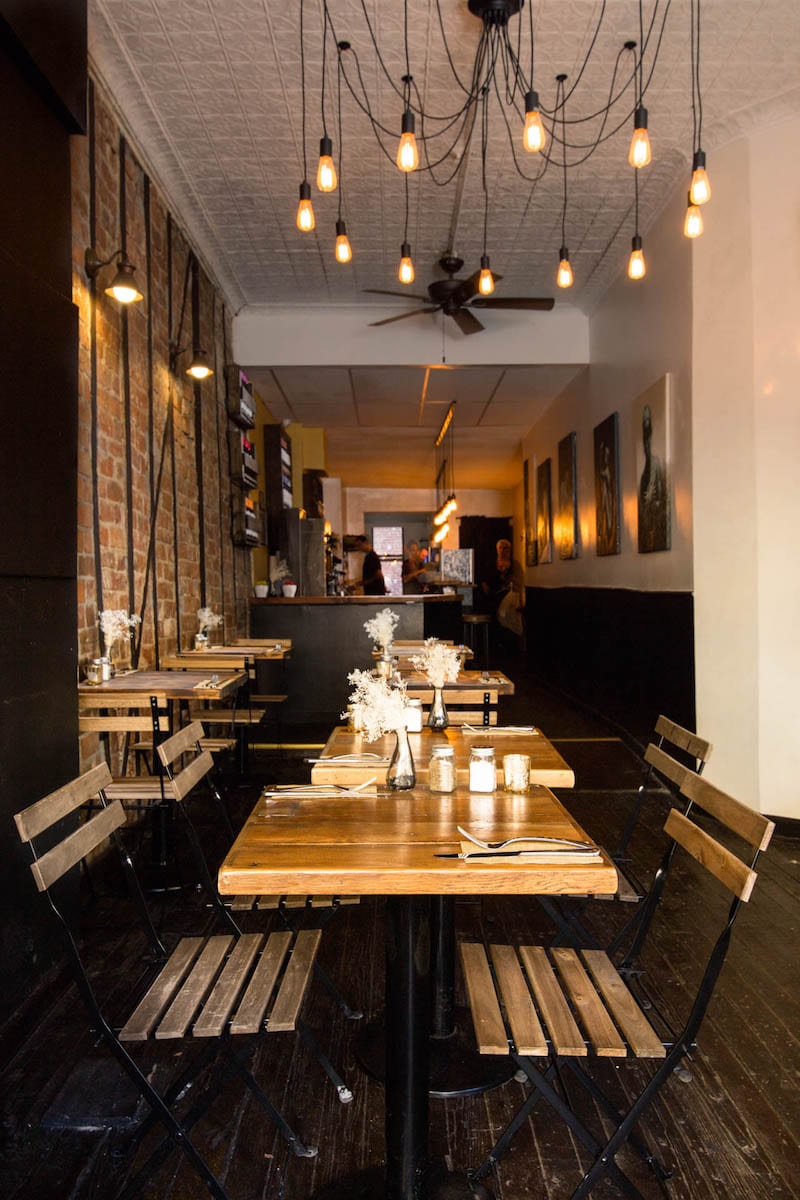 Oh boy, Fair Weather Bushwick has changed!
It used to be a simple coffee shop?—?the only one in the area, actually. Owner Ebru Brun has always had a sense for what's needed in the neighborhood. She knew something was missing in the Brooklyn boarderlands by Myrtle-Wyckoff. Back then, it was just good coffee. More recently, she discovered the desire for finer dining.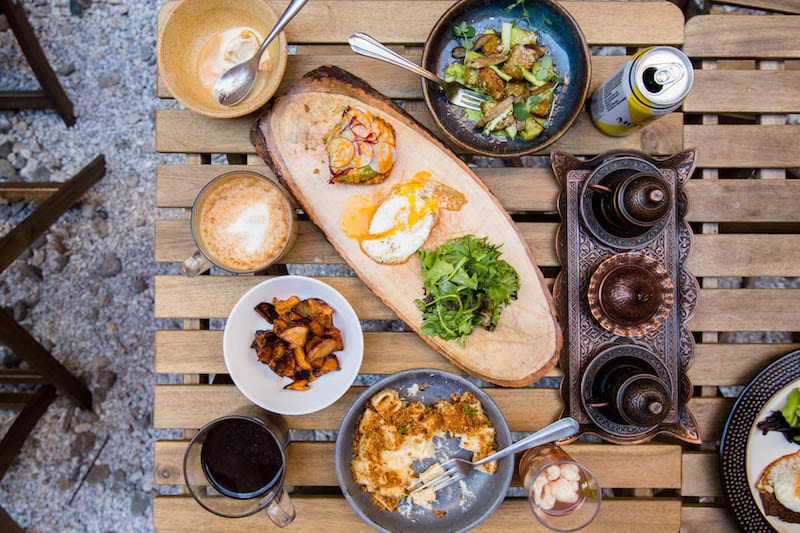 So she set to work.
She renovated the space to expand the kitchen.
She added a dining room filled with reclaimed wood tables, and put even more seating in the back yard.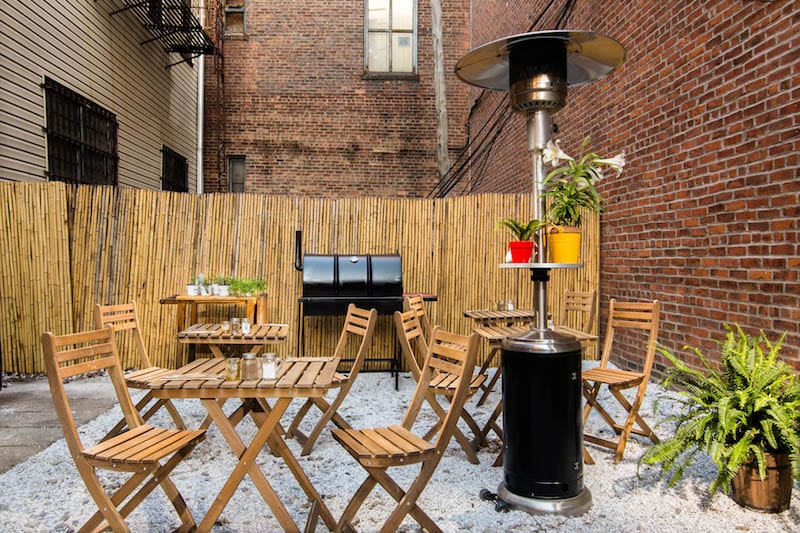 She brought in seasoned chef John Creger to craft the eats.
Now they offer up a 10–12 course tasting menu, full dinner service, lunch, brunch, and a fine selection of wine and local beer. And the great coffee service hasn't stopped!
Check out some of their stellar menu items:
And for more dining guides, head over to Nooklyn.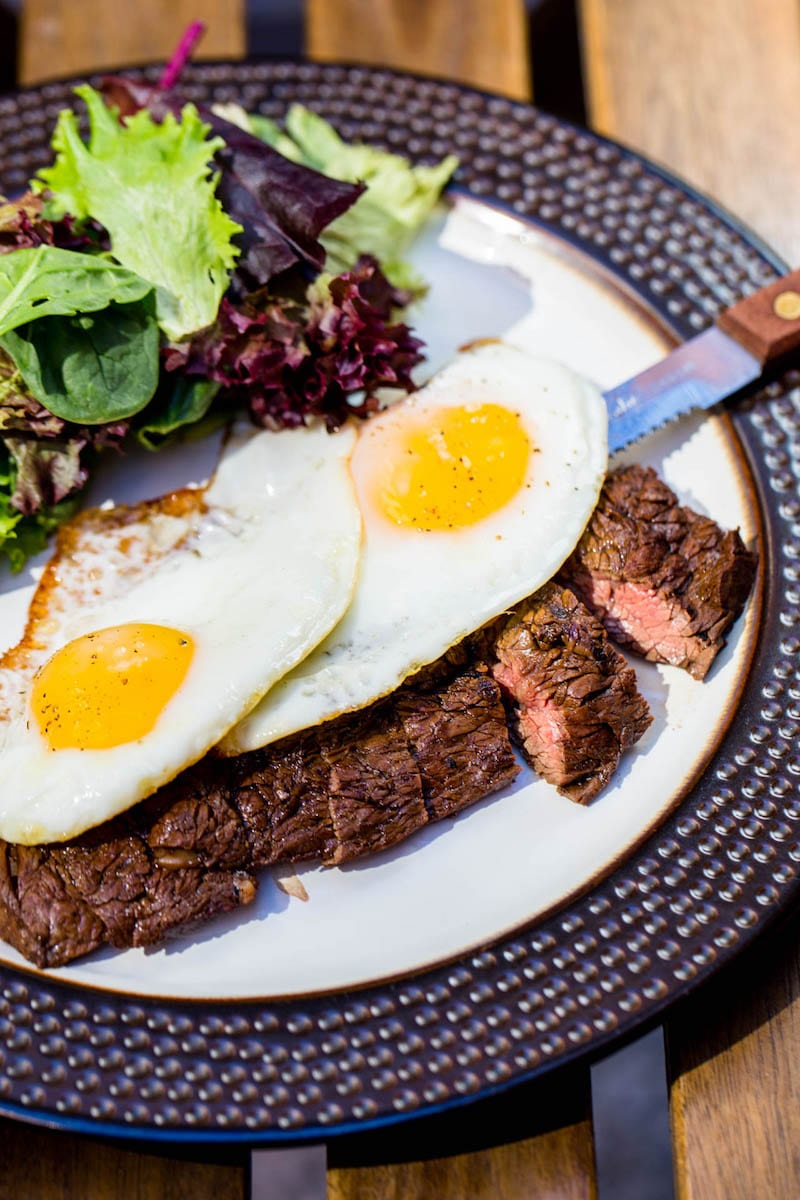 Creekstone Farms Hangar Steak and Kreher's Farm Eggs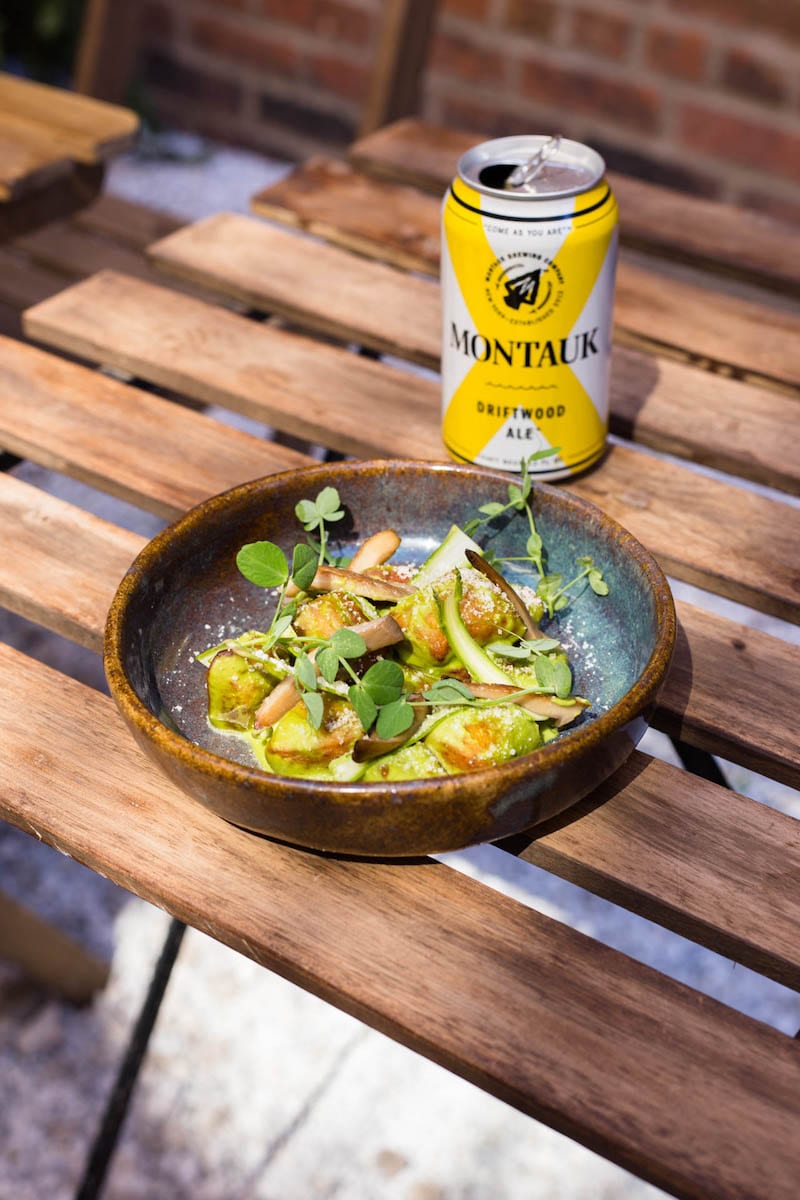 Spring Potato Gnocchi?—?Mushrooms, Asparagus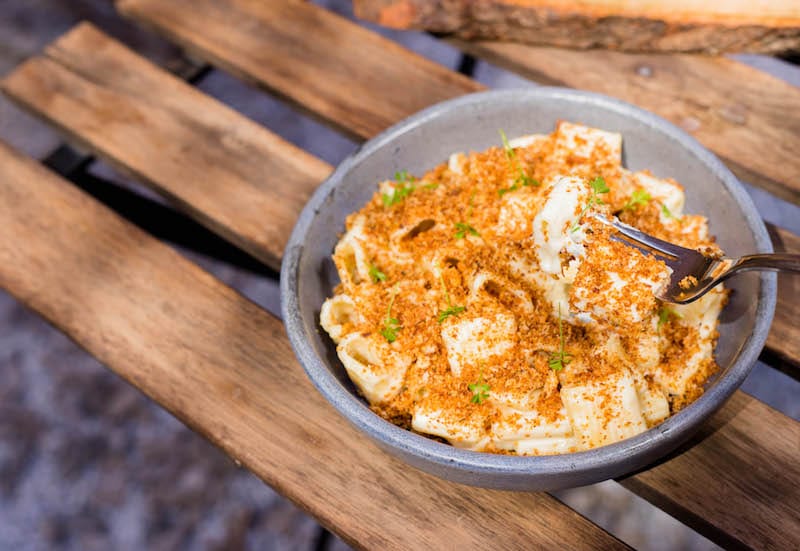 N'duja Mac & Cheese?—?Rigatoni, Smoked Gouda, Aged Cheddar, Fontina, Quinoa Herb Crust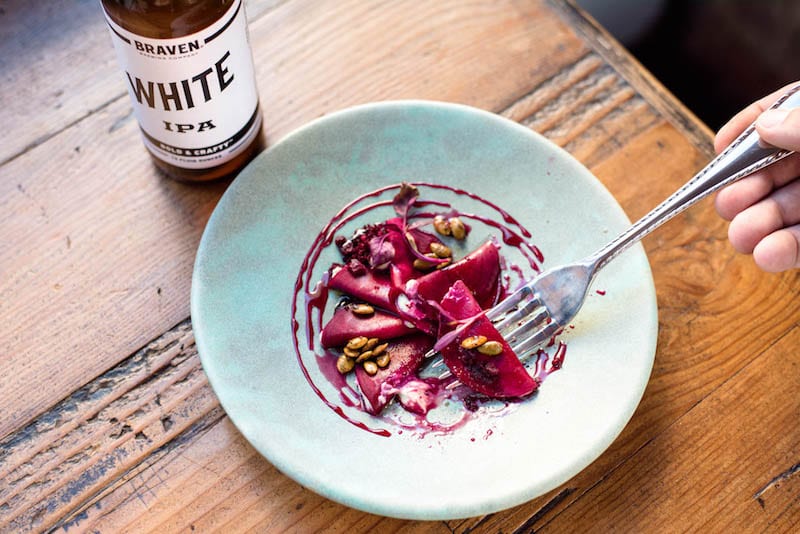 Beets?—?Pesto Ricotta, Spices Pepitas, Beet Caramel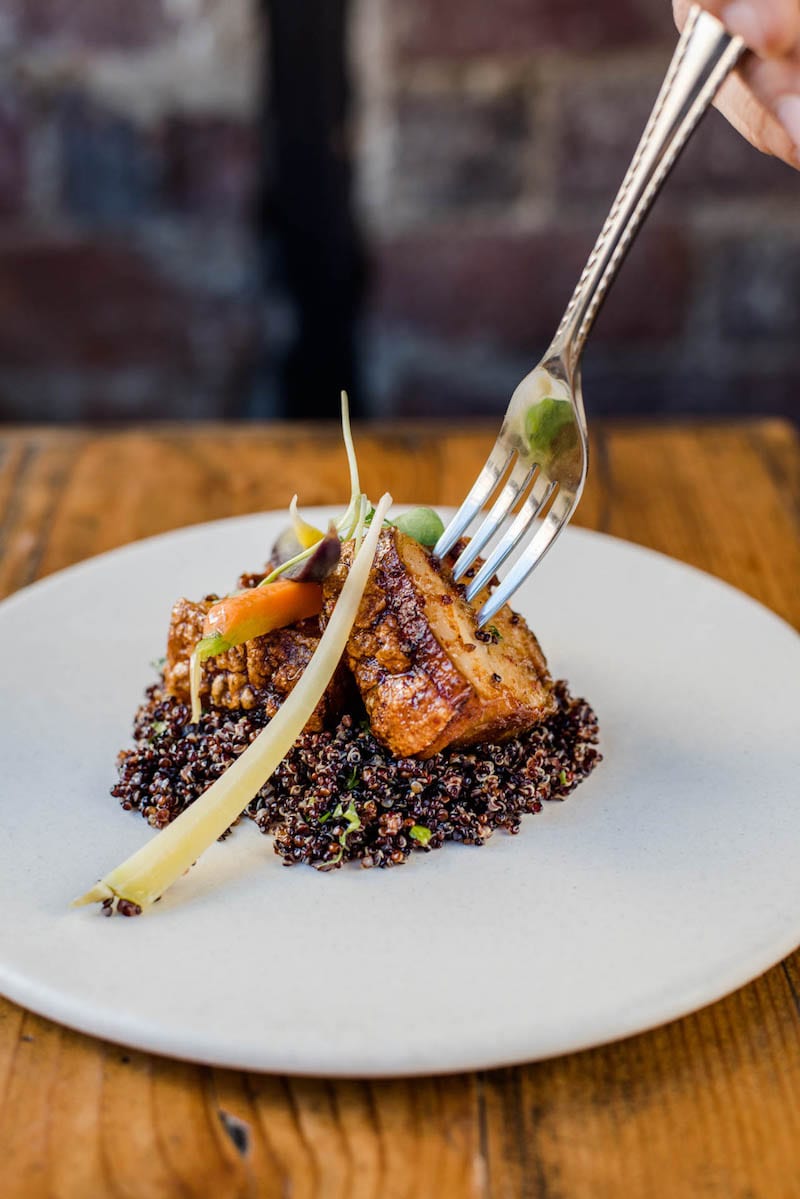 Harissa Maple Glased Pork Belly with Quinoa Salad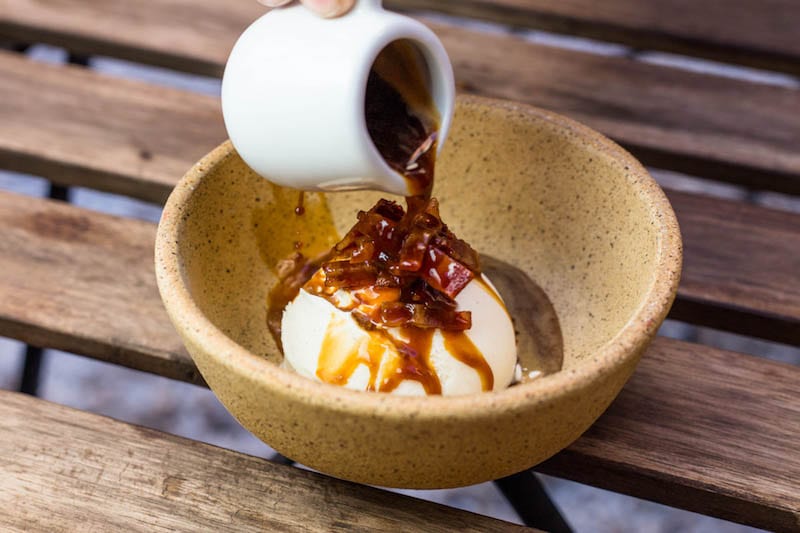 Bushwick Affogato?—?Bacon Gelato, Turkish Coffee, Espresso
Beautiful Turkish coffee set!
Nicholas Doyle
Brooklyn based Food Photographer with a love for sharing local, sustainable and delicious food.