We love our dogs like they are our own kids. And while vacations are fun, we are always sad when we have to leave our four-legged friend behind. We've rounded up some of our favorite dog-friendly hotels in the US. While there are many more than those listed here, these are the ones we can vouch for and are really excited about.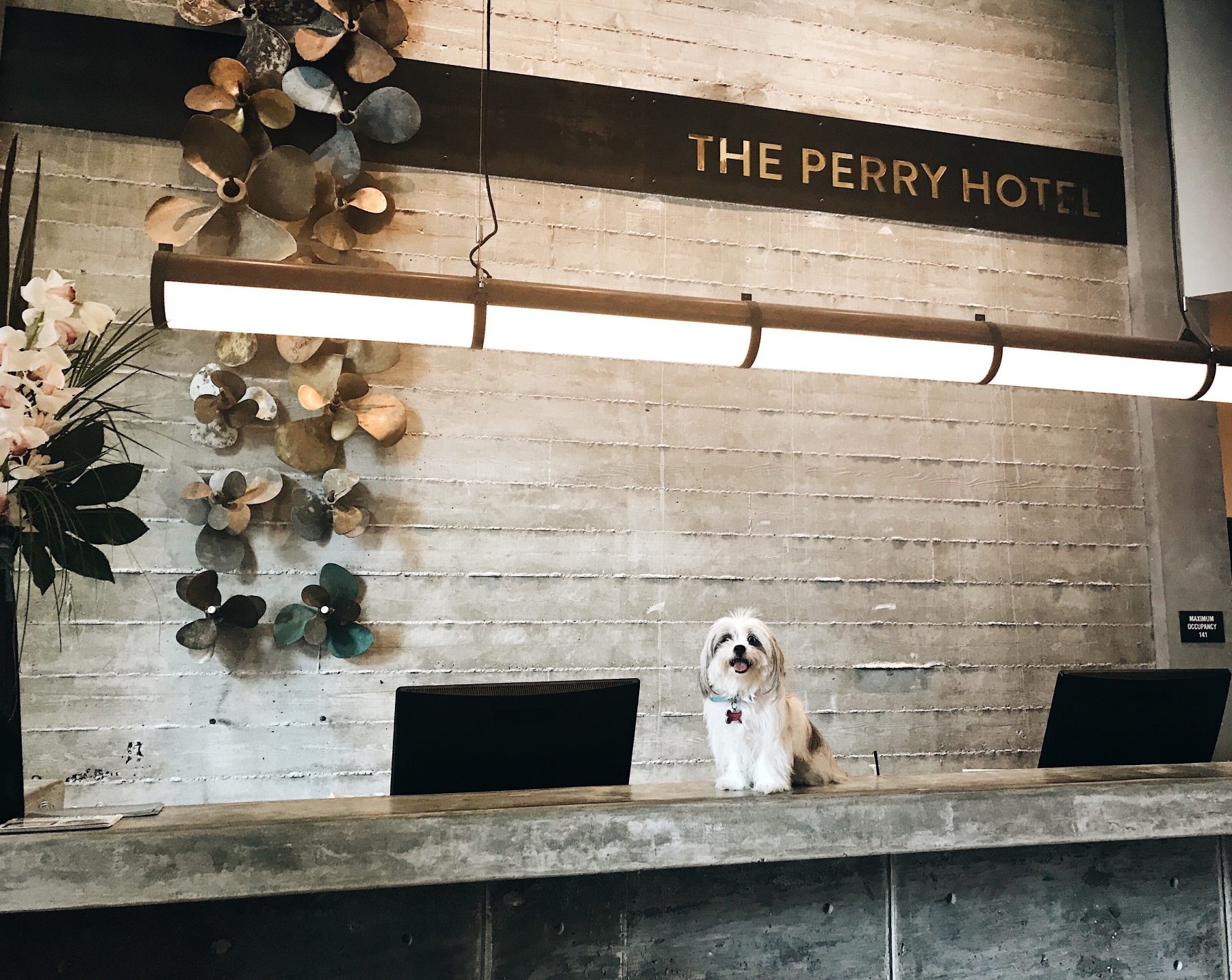 The Perry Hotel Key West at Stock Islafnd Marina in Key West, Florida
The Perry opened its doors this summer on the private Stock Island Marina, just over the bridge from downtown Key West with features that include an industrial-inspired design that pays homage to the island's fishing history, 100 guest rooms with waterfront views, two incredible seafood-driven restaurants, a posh pool area with private cabanas, outdoor fire pits that overlook the working waterfront, and two on-site dog parks for travelers looking to bring their four-legged friends along for a memorable getaway. Dog parks? Yeah, we're pretty excited about this perk. Plus, you receive a dog goodie bag with treat for you and the pup upon arrival. The property also offers pet-friendly ground floor guest rooms with outdoor showers and partners with a local excursion company called Lazy Dog Adventures where guests can do a sunset SUP or kayaking tour with their pup in tow.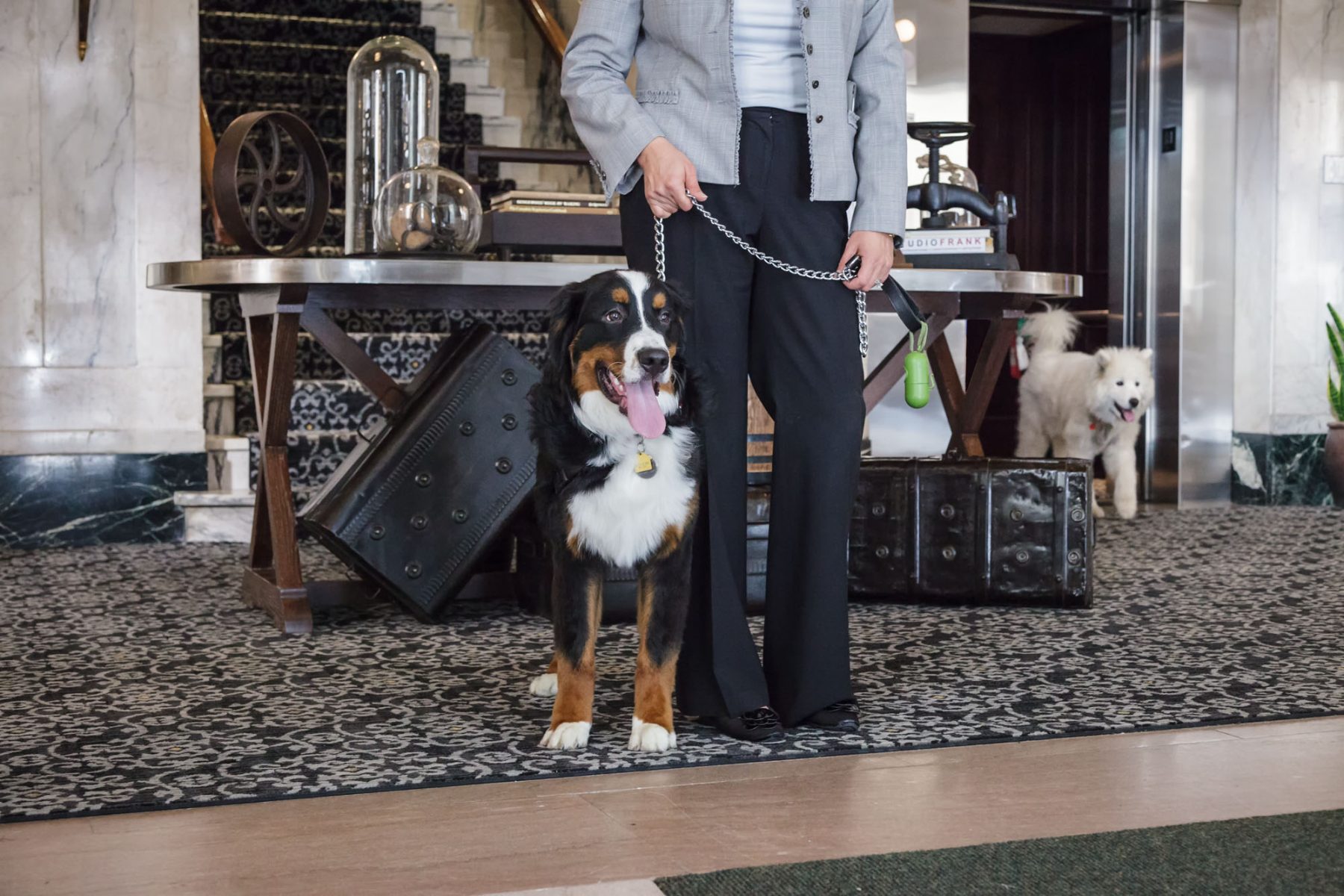 image by Hotel Teatro
Hotel Teatro in Denver, Colorado
Located in Downtown Denver, Hotel Teatro is a boutique hotel that is truly independently owned and has a cool history. It was built in 1911 as the Denver Tramway building and still holds onto some fun hints to its past, but it's much more luxurious today, having just completed a $2.5 guest room renovation. It really is the perfect mix of modern and historic. Denver is quite the dog-friendly city, so it's no surprise that this beautiful hotel has decided to follow the trend. Not only do they offer a "Pawdicure" at a nearby pet spa, but they have a a certified canine massage therapist and don't charge an extra fee for dogs to stay along with you in the luxurious rooms.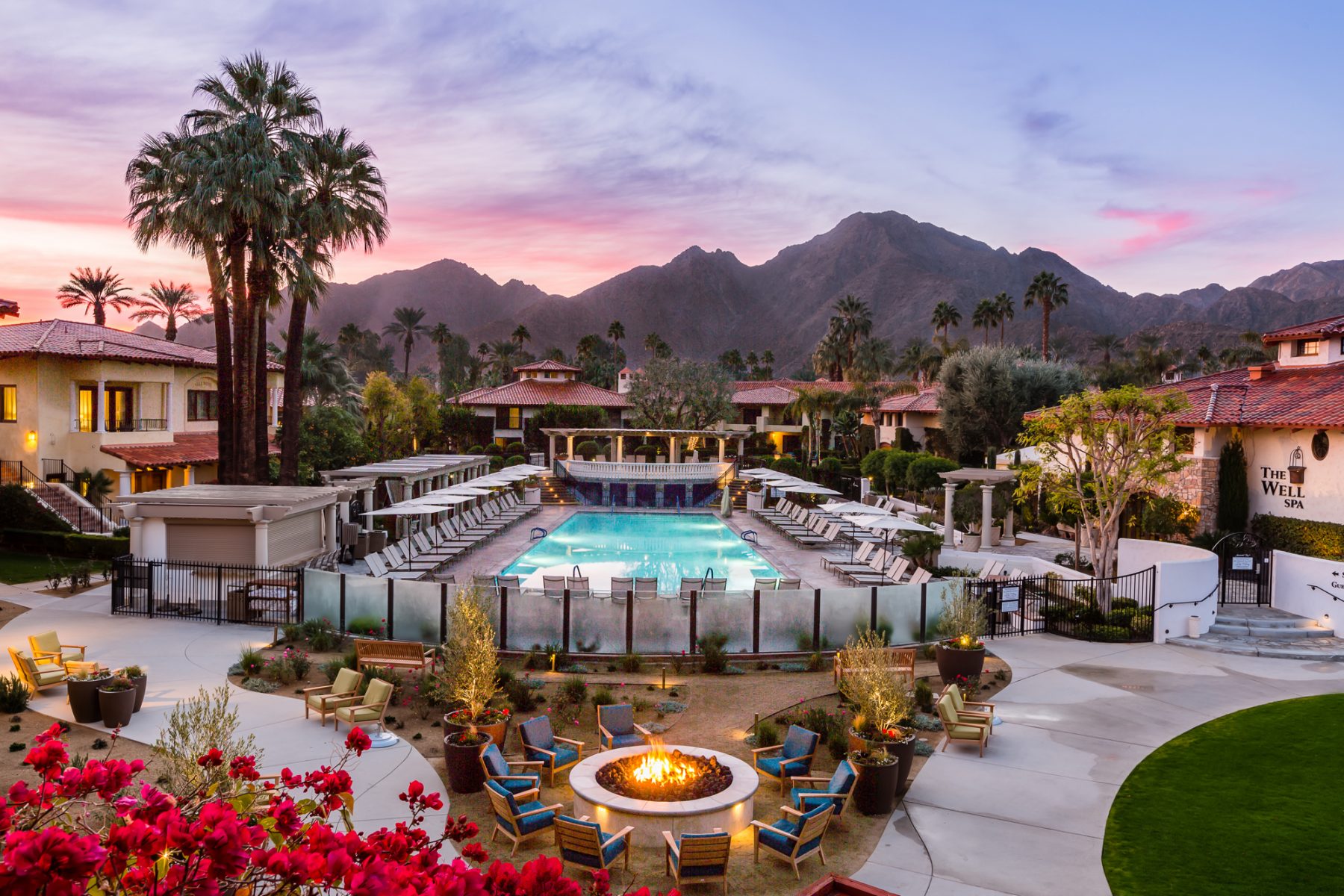 image from Miramonte Indian Wells Resort & Spa
Miramonte Indian Wells Resort & Spa in Coachella Valley, California
Grab your four-legged friend and escape to Miramonte Indian Wells Resort & Spa for the ultimate getaway. This Coachella Valley retreat welcomes furry friends to experience all that the desert has to offer and more. Stay and play in one of the resort's pet friendly suites and start your day with a hike up the local Cross Trail to witness stunning views. After a stroll in the desert, enjoy refreshments on property's newly renovated Citrus and Palm patio during Cocktails and Canines, the first Wednesday of every month from 4pm-6pm. All pups and pup parents alike can enjoy some fun in the sun with cocktails, appetizers, furry friends and good music.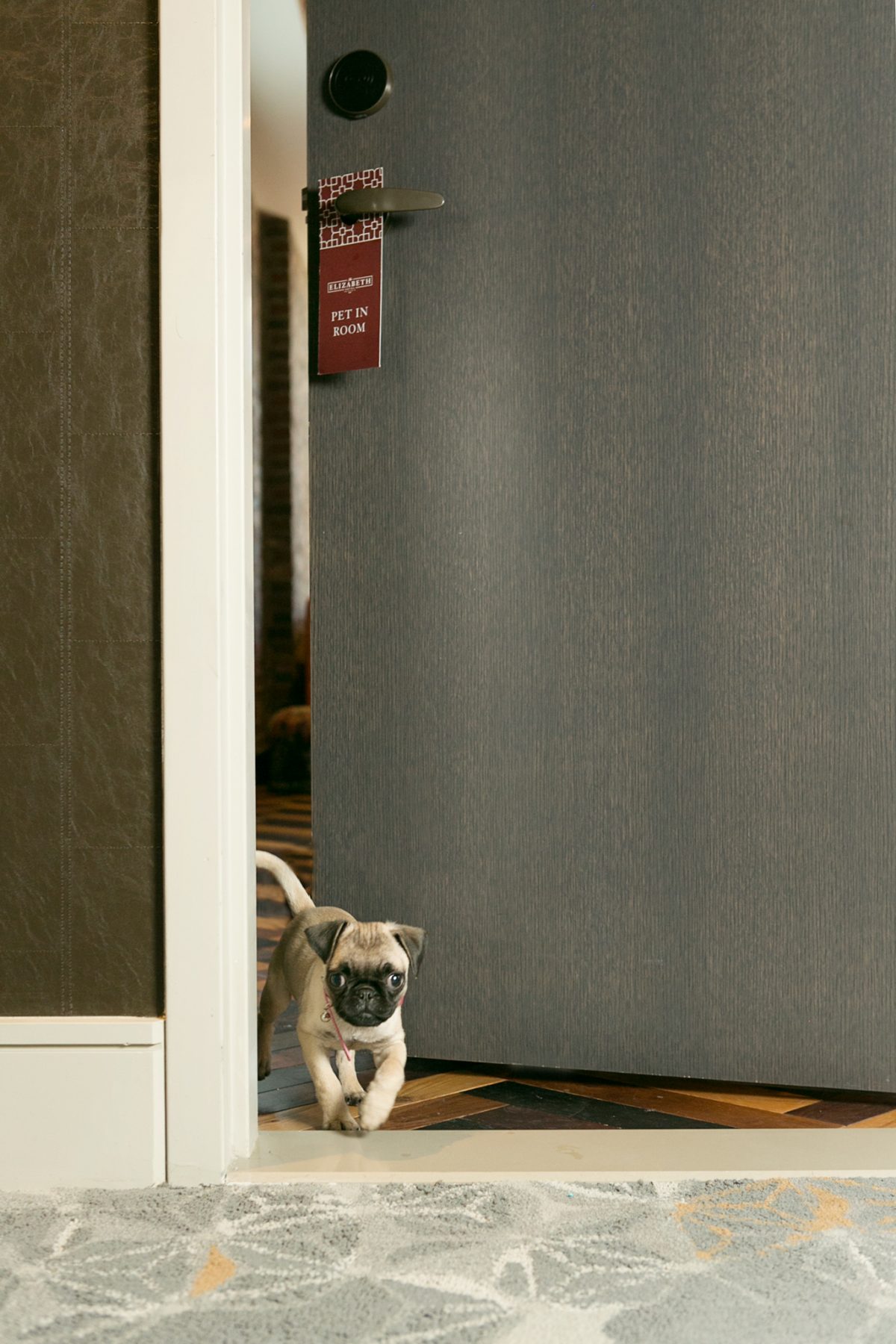 Photography by Desiree
The Elizabeth Hotel in Fort Collins, Colorado
I am based in Denver, so it is now surprise that we are very in tune with the dog-friendly hotels in the area. With its proximity to Colorado State University's Veterinary Teaching Hospital and the CSU Flint Animcal Cancer Center, The Elizabeth Hotel, in the heart of Old Town Fort Collins, understands the importance and, sometimes, necessity of traveling with a pet. The hotel welcomes up to two pets per room, and the expert staff can direct guests to all of Fort Collins' dog-friendly patios, breweries and parks in the area. The Director of Pet Relations Lizzie, a spunky pug (pictured above), is often found greeting and playing with the hotel's guests and their pets.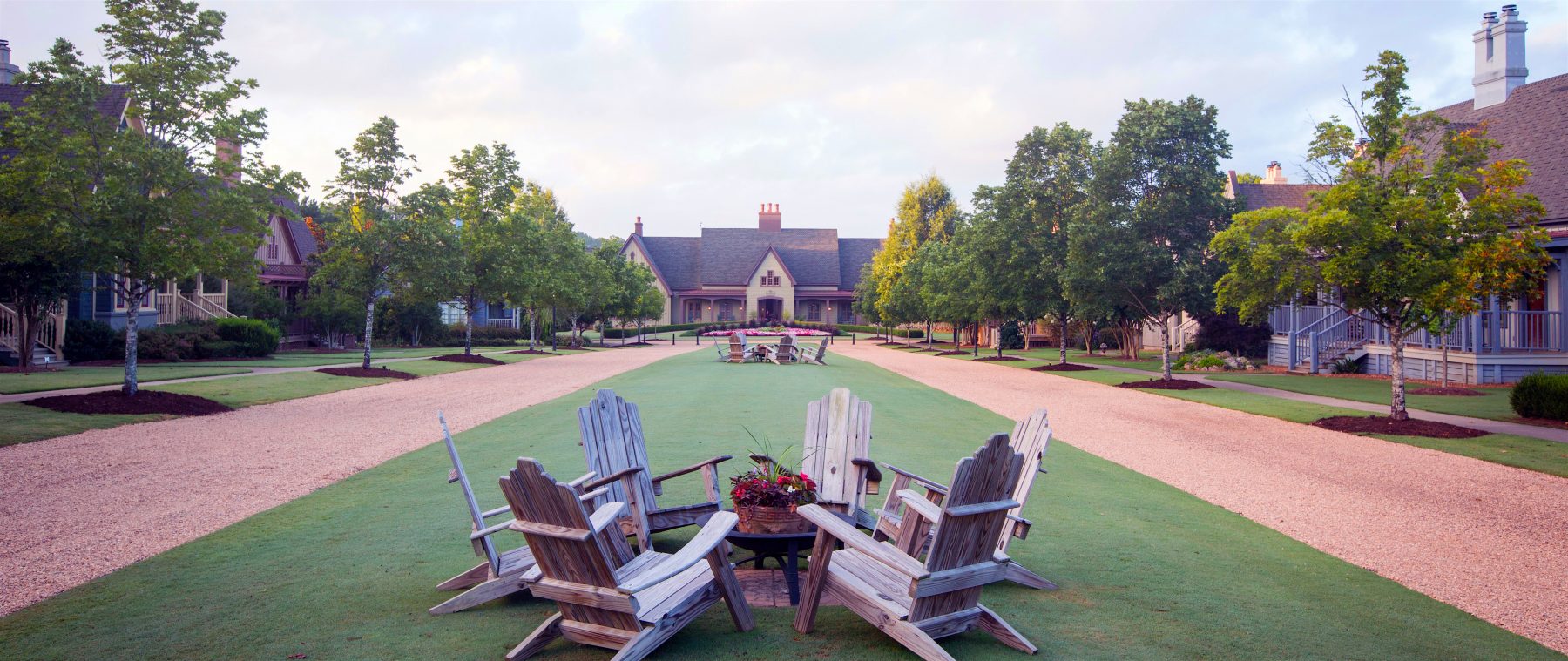 image from Barnsley Resort
Barnsley Resort in Adairsville, Georgia
Located in the foothills of the Blue Ridge Mountains, Barnsley Resort is the storybook site of an 1840's Southern Manor. At the dog-friendly 3,000 acre resort, pups of all sizes are welcome to join their owners and explore the charming resort-meets-playground where cottage-style accommodations, outdoor activities and Southern comfort come together as one. Pets can expect to wander through the miles of wooded hiking trails and explore the historic grounds filled with architectural ruins and landscaped gardens. The cottages include pet beds, bowls, bottled water and treats. And if you want to head to go clay shooting, horseback riding or check out the spa, you can rest easy knowing your pup's in good hands with the resort's petsitting service. Guests can also help other pups in need since the resort is a proud partner of PAWS Atlanta. Through the partnership, the resort waives the $75 pet fee for guests on the special Pampered Pets for PAWS rate and instead, will donate that fee to PAWS.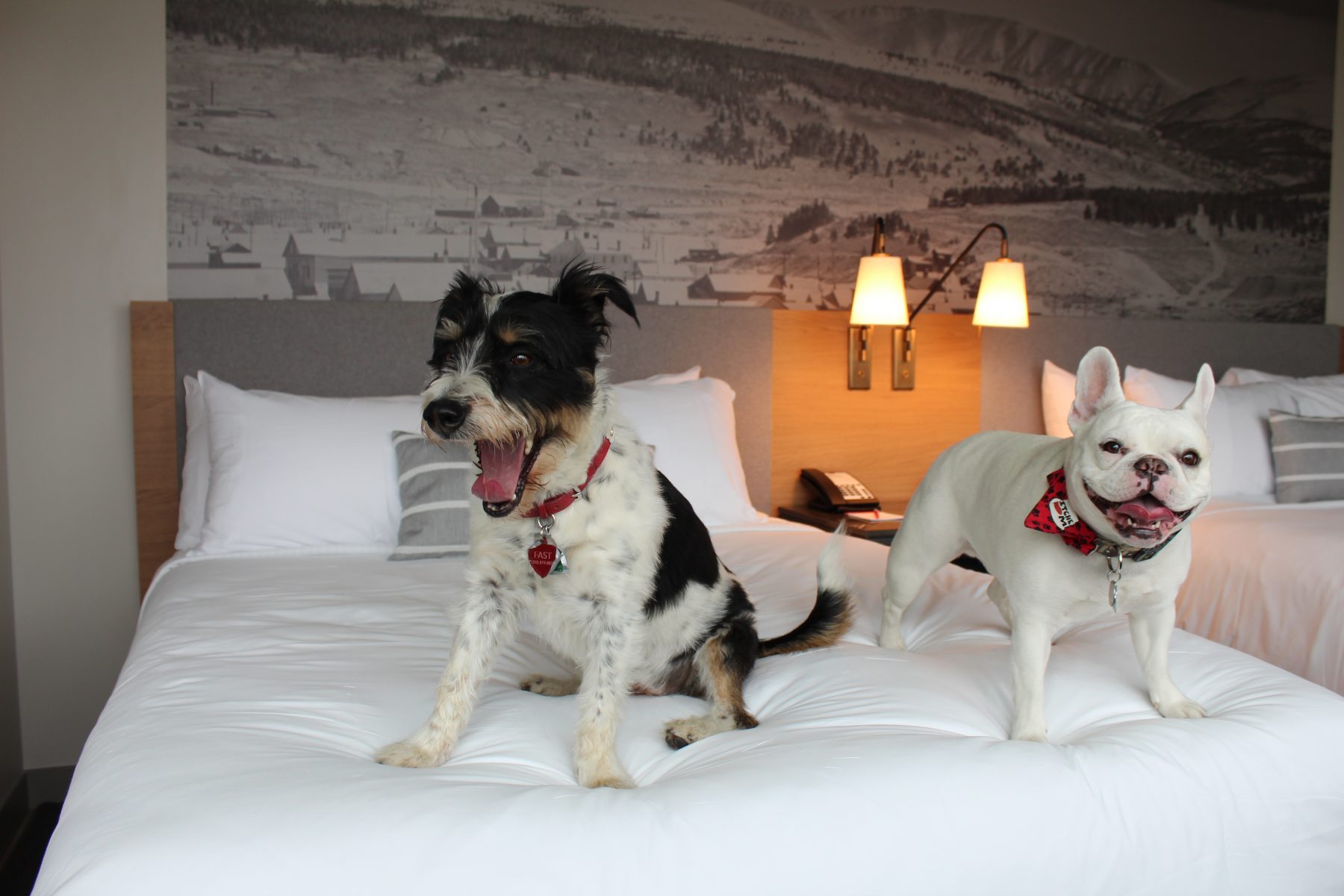 Halle Jones, B Public Relations
Hotel Indigo in Denver, Colorado
Anchoring downtown Denver's thriving Union Station neighborhood, pet-friendly Hotel Indigo Denver delivers a refreshing and inviting guest experience that is truly reflective of the Mile High City. Hotel Indigo Denver delivers a vibrant, engaging and genuine lifestyle experience that gives guests the confidence to step out and discover their perfect Denver day without leaving their pup at home. And with the dog comfortably back in the room, we love to experience the drinks and dining options right in the hotel.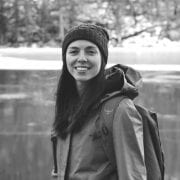 Annelise McAuliffe
Mandatory family outings to the Detroit farmers' market and nightly home-cooked meals cultivated Annelise's respect and curiosity for food. A graduate of The Culinary Institute of America, she spends her free time in New York City recipe testing, eating breakfast all day, and dreaming up international culinary adventures.