We have taken it upon ourselves to browse through hundreds of wines to get down to a list of 16 great, powerful and manly wines worth spending a little extra on for Father's Day.
By Kalle Bergman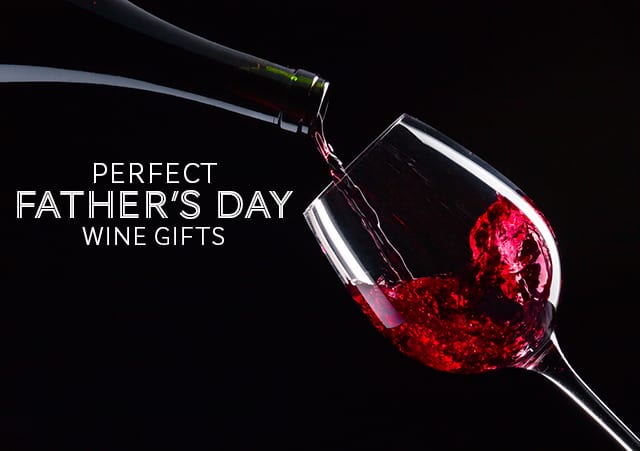 Photo from Shutterstock
Father's Day is coming up, and if you have a Dad who is as thirsty as we are here at Honest Cooking – he will surely appreciate receiving a good bottle of wine or two on his special day. We have taken it upon ourselves to browse through hundreds of wines (yes, it is a tough job), to get down to a list of 16 great, powerful and manly wines worth spending a little extra on that will definitely be Father's Day gift hits. These wines are all big, bold and decadent – and can take a few years of storing if Dad doesn't want to share right away.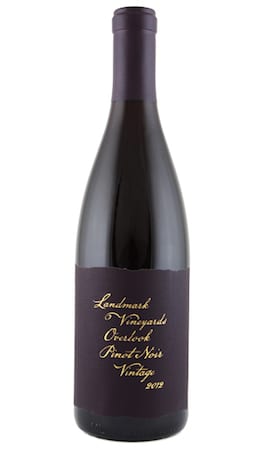 Landmark Overlook Pinot Noir 2012
$25.99
From the heart of Sonoma comes this Pinot Noir blend. Ruby colored and with a lovely bouquet this is a wonderful food wine. Goes equally well with a light chicken dish, a heartier pasta dish or grilled vegetables.

Lange Twins 2010 Centennial Zinfandel
$60
The sustainable winegrowers LangeTwins have put together a wonderful Californian 2010 Zinfandel. Aged 24 months in New American Oak barrels, this wine has lots of blackberry, dark cocoa and oak throughout. A wine for the zin-loving Dad, it can be enjoyed on its own or with a good rib eye steak.

J Vineyards 2012 Pinot Noir
$37
A delicate, ruby red Pinot Noir from Russian River valley. With a touch of earthiness, and all the qualities of a classic Pinot Noir – this works well with almost any type of country cooking. If Dad loves his Pinots, he will surely fall in love with this wine as well.


Justin Isoceles 2011
$70
Full bodied with black cherry, black currant, and red berry fruit on the entry, mixed with complex spice of vanilla, licorice and cola accents. The finish is very long and full with bright cherry candy fruit and spice, balanced with firm, plush tannins that will smooth out even more with each year as this wine matures. Will be great for Dad to store until the winter – when it will be a delicious companion to a powerful winter stew.

Frescobaldi Mormoreto 2008
$70
A lovely Tuscan wine that will appeal to any lover of full bodied Italian reds. Well defined tannins, but deep dark fruit and jammy notes makes this a delicious wine for steak, lamb or a slow cooked ragu. Just don't be surprised if the bottle is finished before the food is ready to be served – so make sure to have an extra bottle around.

Damilano Barolo Cannubi 2008
$90
Another big Italian, this Barolo has plenty of character. Strong tannins, but utterly well balanced with some flowery notes and dark red fruit. This wine will definitely not be a bad companion to a grilled steak – but it will work equally well with wild game and rich pasta dishes. And Dad will always appreciate a Barolo.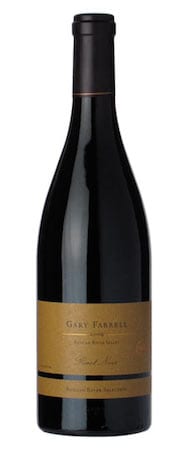 Gary Farrell 2011 Pinot Noir "Russian River Valley Selection"
$45
A blend of Pinot Noirs from 8 vineyards from a boutique winery that was a pioneer in the Russian River Valley. This is a well balanced wine, with a deep, classic Pinot Noir nose and all the flavor qualities of a good Pinot. A pleasurable wine that is great for French country cooking, cold cuts and grilled pork.

Mumm Napa 2006 DVX, Napa Valley
$60
This is the prestige cuvee from one of California's top sparkling wine houses; a 50-50 blend of Pinot Noir and Chardonnay. Vibrant and beautifully structured, it will reward aging, but Dad will surely enjoy it now as well. This wine stacks up really well against Champagnes of much higher price.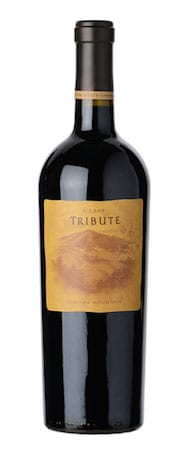 Benziger 2011 Tribute
$80
This wine has an interesting and gentle quality about it. Deep red color, and a large leathery nose. Berry and spice flavors enter softly with a round and welcoming entry. There is a good amount of fruit in this wine, but it is surprisingly well balanced – something Dad will surely appreciate.

Robert Mondavi Winery 2010 Cabernet Sauvignon Reserve, Napa Valley
$135
A classic California Cabernet and a premier collectors' wine with a track record going back 4 decades; made primarily from Robert Mondavi's famed To Kalon vineyard in Oakville. A powerful wine, lots of tobacco, leather and deep red fruit. It is a big, bold Napa cab that will blow Dads socks off.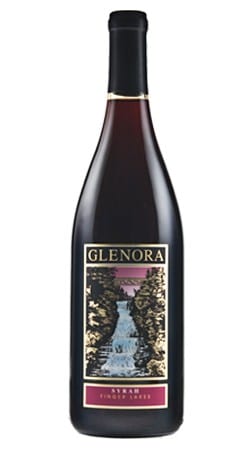 Syrah 2011, Glenora Wine Cellars
$21.99
This Syrah is dry, full-bodied wine with intense flavors of cherries, plums, black pepper accented by elegant French oak. This rich wine with highly concentrated flavors would make the perfect gift for dad. It's absolutely enjoyable now, but those who allow it to age for a few years will be rewarded.
See Also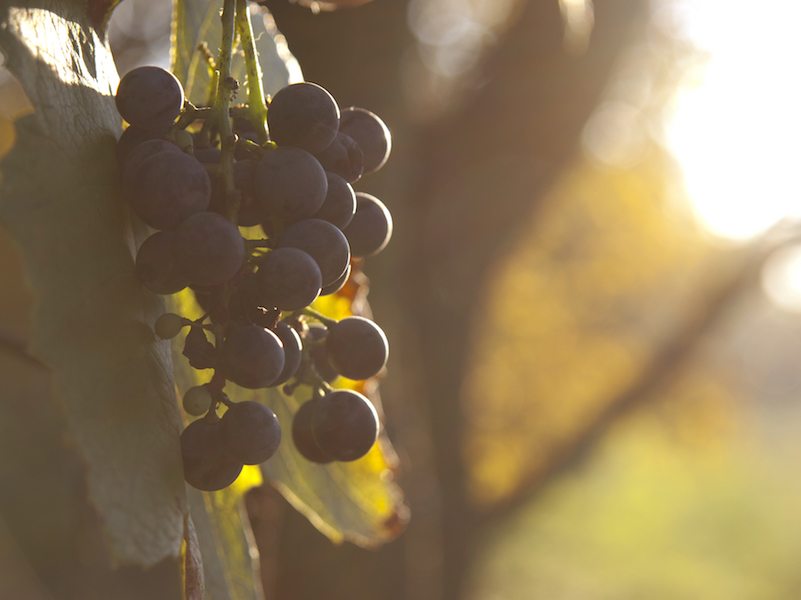 Caymus "40th Anniversary" Napa Valley Cabernet Sauvignon 2012
>$59.99
With a special bottle and label for their 40th Anniversary Cabernet Sauvignon, Caymus celebrated with this 2012 vintage. This wine is dark, almost black, and has a deep fruity nose. There are hints of almonds, figs and red fruit throughout the wine, a big wine with balanced tannins.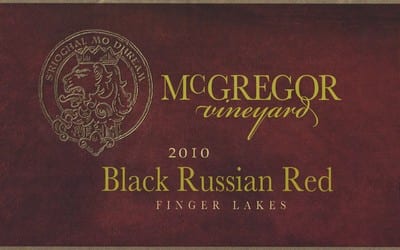 2010 Black Russian Red, McGregor Winery
$59.99
By some considered the biggest and boldest red wine to come out of NY, Black Russian Red presents a blend of estate grown Sereksiya Charni and Saperavi grapes…not a wine for the faint of heart. It was recently named the Finger Lakes' most interesting wine by Edible Finger Lakes readers.

2011 The Nth Degree Cabernet Sauvignon
$80
The Nth Degree is a line of handcrafted, limited production wines. The focus of this small lot program is to create wines that reflect the distinctive terroir of the Wente family's estate vineyards, as well as to highlight the craftsmanship involved in hands-on winemaking. This wine delights with flavors of ripe black cherry, cassis, black tea, coffee and cocoa, and has a rich, well-balanced finish.

2011 Brandlin Estate Cabernet Sauvignon
$60
Brandlin is a Napa Valley estate that produces wine from a small, historic vineyard in the Mount Vedeer appellation. The sustainably farmed, low yielding vines produce intensely concentrated grapes and wines. Aged for 22 months in small French oak barriques, the wine showcases red and black currants on the nose with boysenberry, black cherry and an intriguing hint of black tea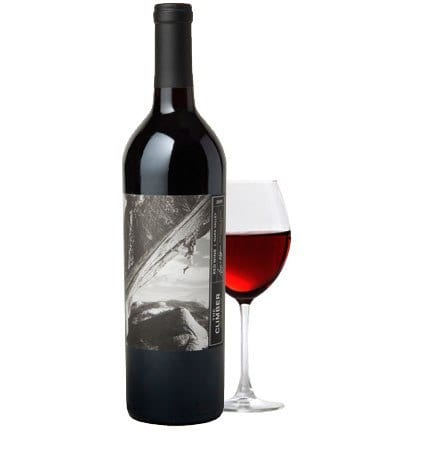 2010 Clif Family Winery The Climber Limited Release Red, Napa Valley
$32.00
This wine opens with aromas of fresh cranberry and hints of vanilla. The palate reveals bright flavors of strawberry and pomegranate with underlying clove and other subtle brown spices. Medium to full-bodied with supple tannins and a long finish.
Bonus Gift
The VinLuxe Aerator
$39.95
This nifty little gadget looks like a rocket ship, but it is actually an aerator for wines. Instead of decanting a whole bottle, this three step patented invention lets you aerate just a glass or two. Each glass of wine poured through the VinLuxe goes through three separate aeration filters, first, the Umbrella Aeration System to open the wine, then the wine filters through 32 tiny holes that introduces even more oxygen to the wine as well as filtering out any sediment, and lastly, the wine passes through the aeration tube and straight into the glass.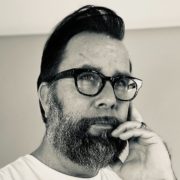 Kalle Bergman
Kalle Bergman is a food writer and media entrepreneur who is the founder of Honest Cooking and PAIR Magazine. As a food writer, his writing has been regularly featured in publications like Gourmet, Los Angeles Times, Huffington Post and Serious Eats. He is obsessed with simple food, more often than not from his native Scandinavia.