If Tuscany could be wrapped up in one dish, this recipe would be a perfect example.
By Valentina Solfrini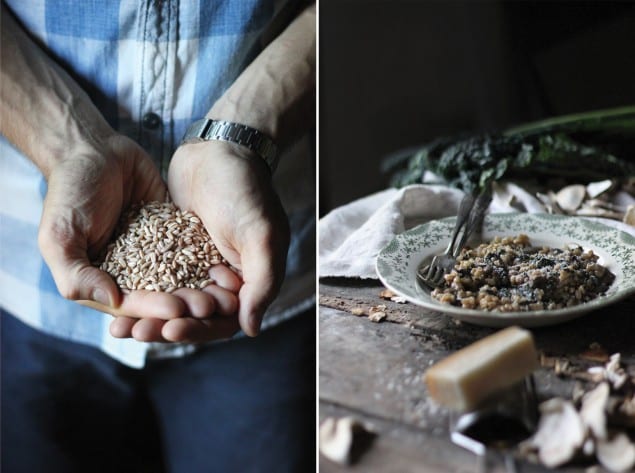 Whenever we, among friends, needed to decide where to go for our spring weekend vacation, we'd always pick Tuscany. In fact, we picked Tuscany three years in a row. Who knows, maybe it is the warm, splendid sun, or the warm, splendid people, with their amazing accent. Or maybe it's the gorgeous food, the olive oil, the towns, every single medieval church you lay your eyes on or every single field you happen to drive by. Whatever it is, we couldn't get enough of it, and every year the warmth of that land cradled our peaceful days together.
Tuscany is so full of stunning regional products that are some of the most loved and known in the whole country. Pecorino from Pienza, chestnut flour in Prato, all kinds of beans and legumes, the world-renowned wines like Chianti and Montepulciano, and, well, Farro, an awesome, ancient cereals that has always been the shiny star of the Tuscan cuisine.
HEALTH BENEFITS OF FARRO AND SPELT
Amongst the cereals, the health benefits of this cereal are unrivaled. It is extremely nutritious but lower in calories than other cereals, and, to top it all off, it has a wonderful, sweet, nutty flavor. It is much, much better than wheat in every single way. Spelt contains many ditamins of the groups A, B, C and E. It contains precious minerals like Calcium, Phosphorus, Magnesium, Potassium and, most of all, Iron. It is very rich in fiber, which contributes to the overall health of the intestine. It contains Selenium and Phytic Acid, which help fight free radicals and are therefore allies of a healthy heart and body.
THINGS TO KNOW ABOUT FARRO AND SPELT
Farro comes in three forms: Triticum Monococcum, Triticum Dicoccum and Triticum Spelta – or, as you might imagine, Spelt. Only spelt and dicoccum are good for eating and turning into flour. The reason why Italian Farro is different from any other, is that Italians tend to use Dicoccum, while the rest of the world uses Spelt. Farro tends to remain more 'al dente' than Spelt, which is why it preduces great results when cooked like risotto. Farro also needs to be soaked for longer.
For recipes like these, looking for Italian Farro would be optimal. But spelt has the same health benefits and it would be worth trying this recipe with it too.
On the other hand, if we are looking for flours, spelt is better: it produces better baked products, as Dicoccum and Monococcum are way too low in gluten.
Both farro and spelt come in their 'whole' and 'pearled' forms: pearled spelt is kind of like white rice or white flour, but, even when the outer husk is removed from the grain, its nutritional value remains very very high, with the advantageof being easier to digest. Any grain should be soaked for at least an hour, but, if spelt can get away with a shorter soaking time, pearled farro should be soaked for at least 3 or 4 hours, or, even better, overnight. Whole farro and spelt need over 12 hours, so just soak them the day before and forget about them until ready to cook.
This recipe embodies the soul of Tuscan cuisine, which really belongs to the farming world of Italy: as a land of farmers, the chances tot take advantage of the unique products Tuscany offered turned its cuisine into one of the most earthy, flavorful and nutritious vegetarian fare in the country.
There is no extra garlic, no extra herbs, and no extra anything as it really doesn't need it. If you want to add something be my guest, but the point of good italian cooking is that you can get great results without looking too far.
I would like this simple recipe to be a tribute to Tuscany and its people, of which I am dearly fond.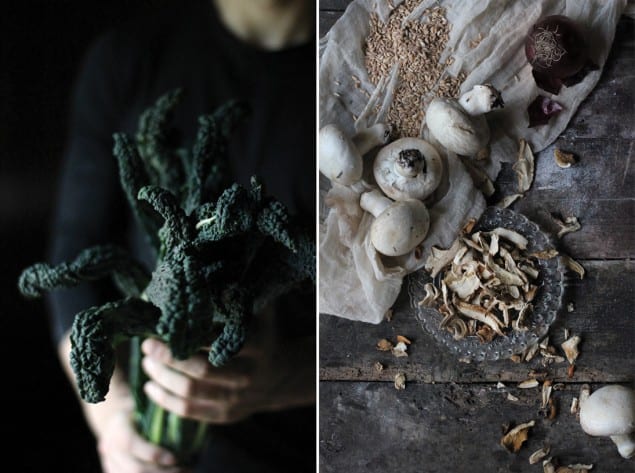 A NOTE ON THE CHOICE OF INGREDIENTS
Farro: try and get Italian farro of you can. If not, pick whole spelt, as it will be texturally (and nutritionally better than its pearled counterpart.
Kale: The kind used here is the one with long, smooth leaves, but regular curly kale can be substituted.
Dried Mushrooms: In this case I picked a baf of mixed dried mushrooms with porcini in it, but everything will work perfectly with Porcini alone. If getting mixed mushrooms, just make sure there's some Porcini amongst them.
Olive Oil: Of course, using tuscan extra virgin would be best, especially for the final garnishings. Try and use a delicate, herby extra virgin if you can. I believe that if you're not using extra virgin olive oil here, you will miss out on one of the best parts of this dish!
THIS DISH:
Can be made ahead: make it the day before, be amazed by how tastier it is the day after!
Keeps well: you can store it in the fridge for two or three days.
Packs well: Make it for dinner the day before, bring it to work the day after! It is also delicious at room temperature.
Is an effortless way to feed more than one person: Sure, the real ingredients can be a bit pricey for people outside of Italy, but if you substitute local ingredients it becomes and awesome party dish!
Print

Farrotto with Tuscan Kale and Mushrooms
---
Author:

Valentina Solfrini - Hortus Cuisine

Yield:

3

-4

1

x
200g

(

7 ounces

) Farro

2 tbsp

of Olive oil
A medium onion, yellow or red, finely chopped
A small shallot, finely chopped

4

–

5

long leaves of Tuscan Kale, hard stalks removed
A handful dried mushrooms

250g

(

8.8 ounces

) Champignon, Button or Cremini mushrooms
One liter vegetable stock, or hot water with an organic bouillon cube – more if needed.
A splash of white wine
Salt, to taste
(extra) one tablespoon of butter
For serving:
Good quality Extra Virgin olive oil
Freshly grated Parmigiano Reggiano or Pecorino (skip to make it vegan)
---
Instructions
The night before, soak the farro in a bowl with double its volume in water. Make sure it stays there for at least 12 hours. The dried mushrooms will also need to be soaked for at least two hours, in a half cup of warm water. Reserve the water of the soaked mushrooms.
Wash the kale, remove the stems and stalks (but don't throw them out! They can be boiled until soft, pan-fried and eaten as a side dish) and thinly slice.
Scrub the mushrooms well, detach the cap from the stalk. Cut off the butt-end of the stalk, remove any trace of dirt and thinly slice. Thinly slice the caps as well.
Add the olive oil to a large, shallow pan, or to a pot. Let it heat a little bit and add the onions and shallots. Stir-fry on medium heat for 5 minutes, until translucent. In the meantime, drain the soaked mushrooms, reserving the water, and roughly chop them before adding them to the pan, along with the kale. Give everything a good stir, and let them cook on medium for 5 more minutes. Lower the fire if the oil sizzles too much or if your vegetables threaten to stick. Add the fresh mushrooms and their stalks.
After 5 more minutes, scoop out a cup of the starchy soaking water of the farro and drain it. Add the farro, and stir well to coat it with the juices in the pan. Add a good pinch of salt, and stir well. After about 2 minutes it should turn slightly translucent. At this point, add the starchy water, the mushroom water – taking care that the residue of the bottom doesn't get in the pan, and just enough stock to barely cover everything. Let it bubble on medium-low, and add the stock by the ladleful as the liquid dries out. After 20 minutes or so, it should start getting the classic risotto creaminess. Add liquid a little at a time, to achieve optimal creaminess.
Cooking times will vary depending on what kind of farro you use: pearled should be ready in 25 to 30 minutes, while whole farro and spelt might take anywhere from 45 minutes to an hour. Keep in mind that organic grains take longer to cook.
Check for taste and texture. Adjust salt to taste, and, when you are happy with the consistency, you can move on to the 'mantecatura' – or finishing of the farrotto. Stir in the butter if using (I really believe this dish stands perfectly with olive oil alone), and one tablespoon of grated parmigiano per head or more. Dish up, and garnish with a teaspoon or two of extra virgin olive oil. Add more cheese if you like.
Category:

Main Dish

Cuisine:

Italian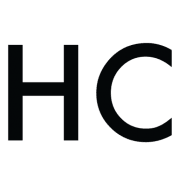 Valentina Solfrini
After experiencing the New york big city life, I returned to the Italian countryside to blog about vegetables and natural cooking and get some funny looks by the farmers around me who see me taking pictures of produce. I am the hands, pen and camera behind hortuscuisine.com, where I share healthy vegetarian and vegan recipes with an Italian flair (no cilantro included).