Think of these Vitello Tonnato sliders as the fanciest little burgers you'll ever serve. And when you've got a crowd to feed, they'll do so in super slick style.
By Pepper Passport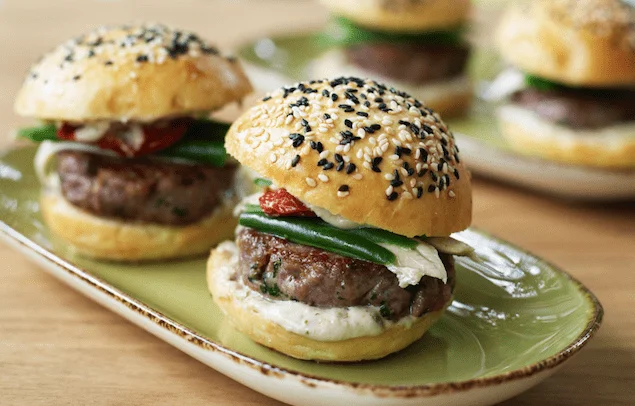 Two things make this recipe exceptionally excellent.
One. It's a burger. Which in our books (and most of yours) is one delicious thing – particularly when the burger has been made with effort, the components 'stepped up a notch', and overall an endeavour has been made to create something just a little bit different.
Two. The Vitello Tonnato reference. Traditionally, it's a classic Italian antipasto dish, and given it features cold poached veal and a tuna mayonnaise, you'd be forgiven for thinking that 'it just wouldn't work'. But it does, with the salty kick of the tuna mayonnaise offsetting the rich and rounded veal. And when nestled in a bread roll with green beans and tiny sun dried tomatoes? Just perfect.
This recipe makes 16 little sliders or 6 big burgers – it's up to you. But seeing we're approaching the end of 'footy finals', you'd be mad not to do the prep work and serve these veal burgers to guests at your viewing party this long weekend.

Fancy Burger Alert: Veal Sliders
Think of these Vitello Tonnato sliders as the fanciest burgers you'll ever serve. And when you've got a crowd to feed, they'll do so in super slick style. This recipe comes care of Riverbar & Kitchen. Look for rose veal – it's been raised less intensively than conventional, and holds a pale pink hue.
Serves:
16 sliders or 6 burgers
Ingredients
250 G SOFT PORK FAT, FINELY DICED
1 KG VEAL MINCE
15 G TABLE SALT
½ TEASPOON OF GROUND WHITE PEPPER
1 TABLESPOON OF PARSLEY, CHOPPED
1 LEMON, ZESTED
100 G MAYONNAISE
15 G ORTIZ ANCHOVY
15 G CAPERS
40 G FRESH TUNA
16 SMALL BREAD ROLLS
200 G GREEN BEANS
SMALL JAR/TUB SEMI DRIED TOMATOES
JAR OF ANCHOVIES, PREFERABLY ORTIZ
Instructions
Preheat the oven 180°C.
To prepare the veal patties combine the mince and pork fat thoroughly in a bowl, then add the salt, pepper, parsley and lemon zest, and mix by hand until combined.
Roll the mixture in plastic wrap to form a thick sausage of approximately 5-6 centimetres in diameter. Place the sausage mixture in the fridge for approximately one hour or until the mixture is cold, then remove and slice into approximately 16 even pieces.
To prepare the vitello tonnato mayonnaise bring a small saucepan of salted water to a simmer and poach the tuna for approximately 2 minutes or until cooked through, then remove from the heat and drain on a paper towel.
Place the poached tuna, capers and anchovy in a blender and churn for approximately 30 seconds then add the mayonnaise and churn for a further 45 seconds. Season the mixture with salt and pepper and set aside in the fridge until needed.
Coat the base of a frying pan with a tablespoon of olive oil and bring to medium heat. Begin cooking the patties, by browning for approximately 2 minutes on either side.
Meanwhile, bring a saucepan of salted water to the boil. Place the beans into the water and blanch for 1 minute or until tender then plunge into a bowl of iced water and drain. Split each bean in half and then cut in one inch pieces.
Warm the buns in the oven for two minutes then cut each one in half using a serrated knife.
Spread the mayonnaise on the bottom half of the bun and layer on top the veal pattie, a sun dried tomato, anchovy and green beans. Place the top half of the bun on top, serve around to guests glued to the game and cheer.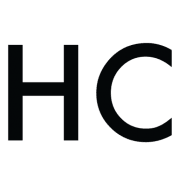 Pepper Passport
Pepper Passport delivers and shares stories that showcase 'the good' found in food and travel. We're a destination for the avid cook, discerning & curious traveler, lover & sharer of good things, both at home & while away. Australian based, but globally focused, our office dream about where we'll eat and what we'll consume long before that mealtime arrives. We love to know more and strive to be a source of information and inspiration for those who share an interest in exploring, eating and other associated delights.