Sponsored Post: We're celebrating Vinho Verde wines this season. These Portuguese bottles are vibrant and affordable. It's the perfect wine for all your gatherings.
Your holiday menu can be easy to serve and still be bursting with elegance, classic foods and great wine for your next holiday gathering.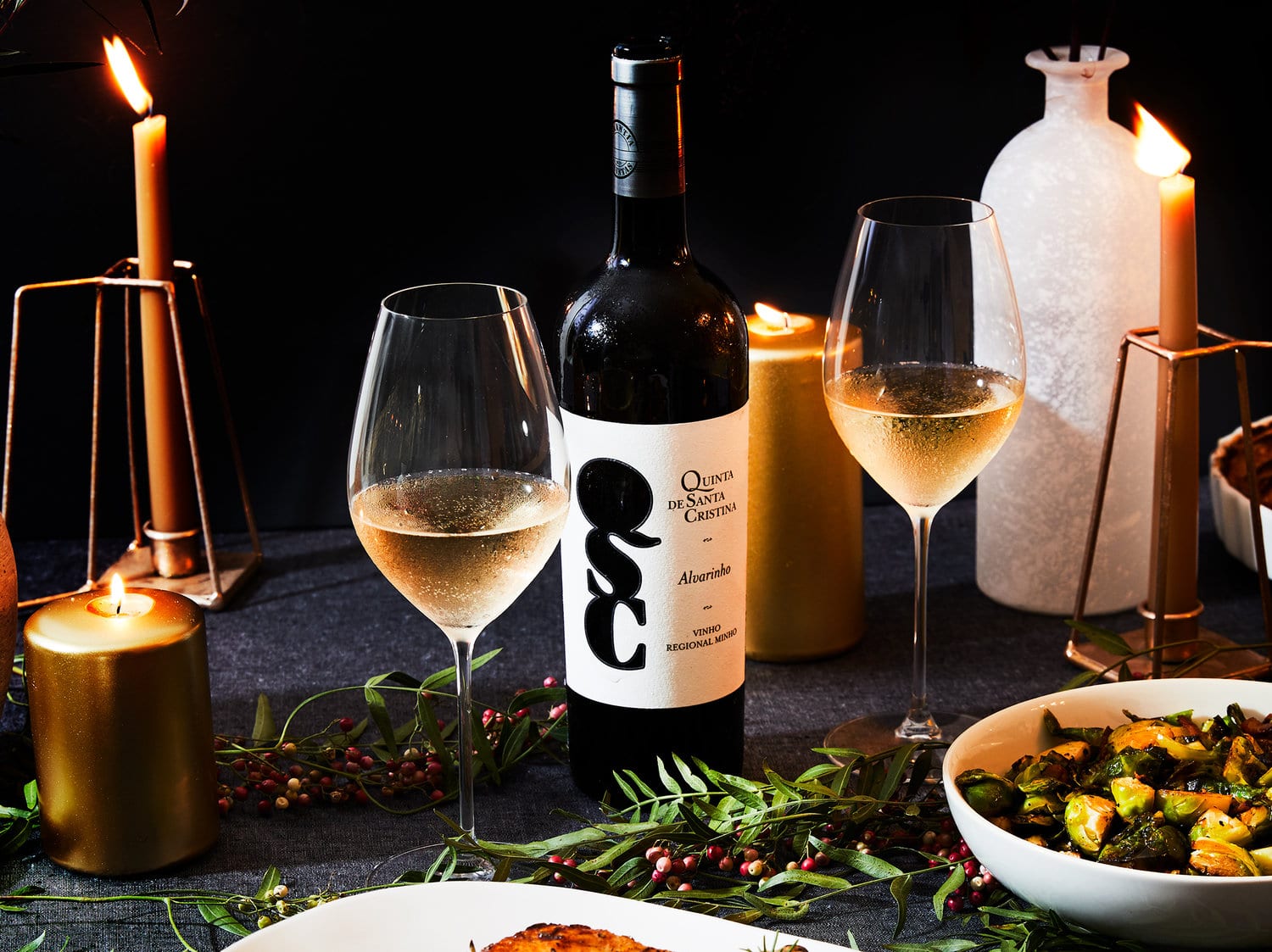 As we leave behind Thanksgiving and our annual Friendsgiving feast, I can't believe how quickly the remaining winter holidays are approaching. We've been so inspired to share new pairing inspiration for Better Happier as we move through these chilly months, with ample reason to gather, celebrate, and seek warmth and comfort from our favorite meals and wine. I love this time of year because it brings with it all sorts of reasons to get together with friends and family, to share and cook new things, and most importantly spend time together.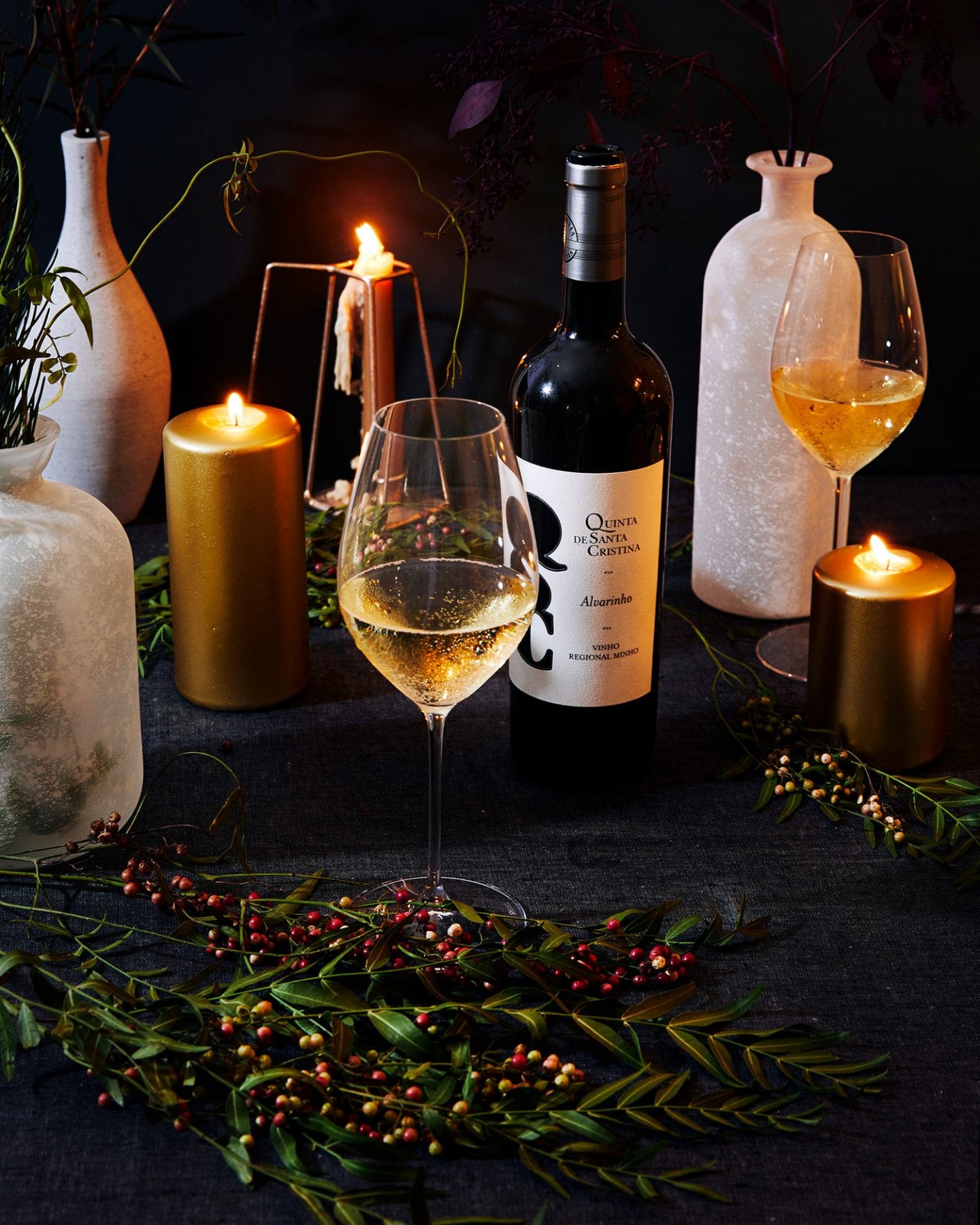 For this pairing post, we've partnered with Vinho Verde Wines, a winemaking region that's a favorite of ours, regardless of season and temperature. As it's often seen as a warm weather go-to, it's a pairing you might be surprised to see in December, but after an evening of decadent food paired with this classic wine, we can't recommend it enough for your next winter gathering. For our menu, we've taken cold weather classics and elevated them to show how versatile they can be, and how creative you can get with the comforting food we so often crave this time of year. Vinho Verde is an unexpected surprise that adds a bit of affordable luxury to the holiday tablescape, and offers a necessary balance to a meal filled with winter flavors. This menu is rich, comforting, and undoubtedly on the heavier side. With Pan Roasted Brussel Sprouts with Bacon, Parmesan Asiago Thyme Potato Gratin, and the star of the show- Maple Lemon Rosemary Glazed Organic Chicken Quarters, this meal could easily get too heavy all around if paired with a bold red. The high acidity, and bright mineral qualities of Vinho Verde cut through the richness, and balance out the meal beautifully. Now when you get that, what wine can I bring!? text, you might have a new, classic go-to.
As we planned this menu, Organic Chicken Quarters didn't necessarily scream "holiday party" to me at first, until I saw and tasted the magic that Robert created with his Maple Lemon Rosemary Glaze. The process is worth the extra time and care to get the glaze just right, and more than worthy of showcasing and serving to a crowd. The final result is the most delicious chicken I've had in ages, and is particularly lovely and all around decadent when paired with the Parmesan Asiago Thyme Potato Gratin, and Pan Roasted Brussel Sprouts with Bacon.
Cheers to elevating the classics, and adding an extra bit of elegance to your next get together this holiday season.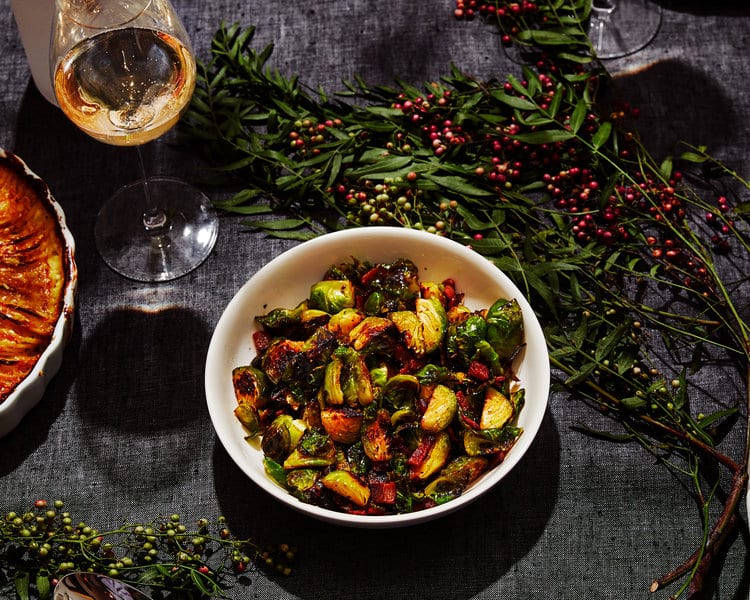 PAN ROASTED BRUSSEL SPROUTS & BACON
Ingredients
4 cups brussels sprouts, quartered 6 slices thick cut bacon, diced
1 clove garlic, minced
salt and pepper
Directions
Place cast iron skillet on stovetop. Add minced bacon and turn on heat to medium. Cook bacon, rendering fat until crispy, stirring frequently about 10 minutes. Remove bacon pieces from skillet and reserve bacon grease.
Return skillet to medium-high heat. Add 2 tbs bacon grease and brussels sprouts, distributing sprouts evenly throughout pan. Cook, undisturbed for 5 minutes.
Using a spatula, scrape sprouts off bottom of pan and stir, add garlic and continue cooking for 3-5 minutes.
Reduce heat to low, cover and cool.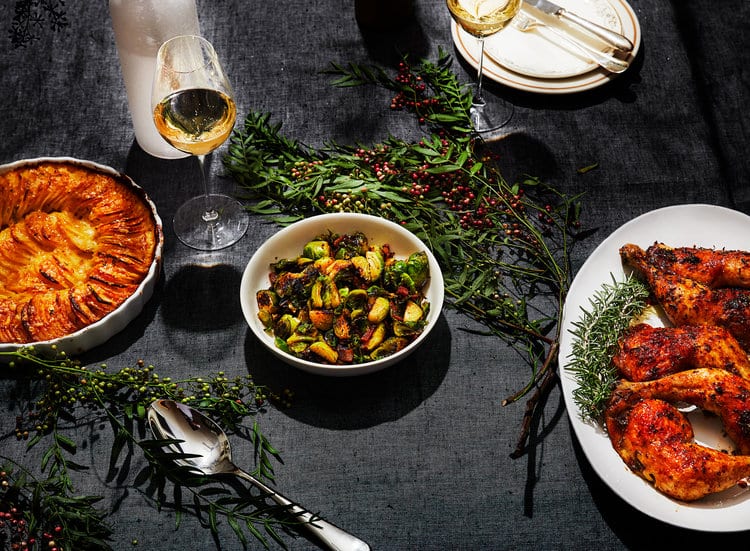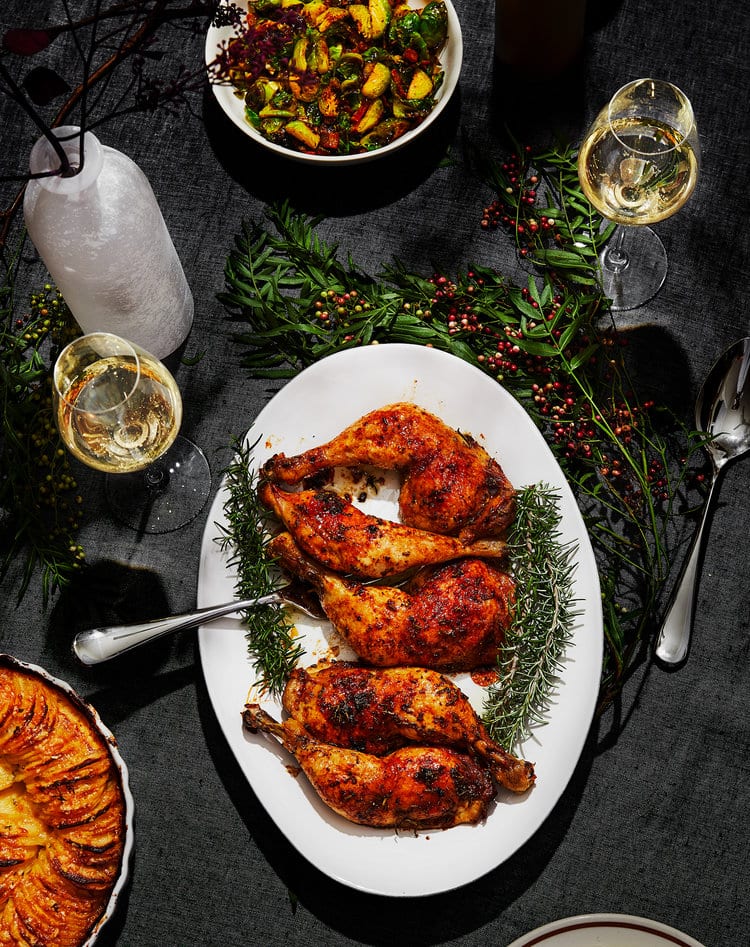 MAPLE LEMON MARINADE
Ingredients
1/4 cup maple syrup
1/4 cup olive oil
juice from 1 lemon
1 clove garlic grated
salt and pepper
Directions
In a small, nonreactive bowl, whisk to combine all ingredients.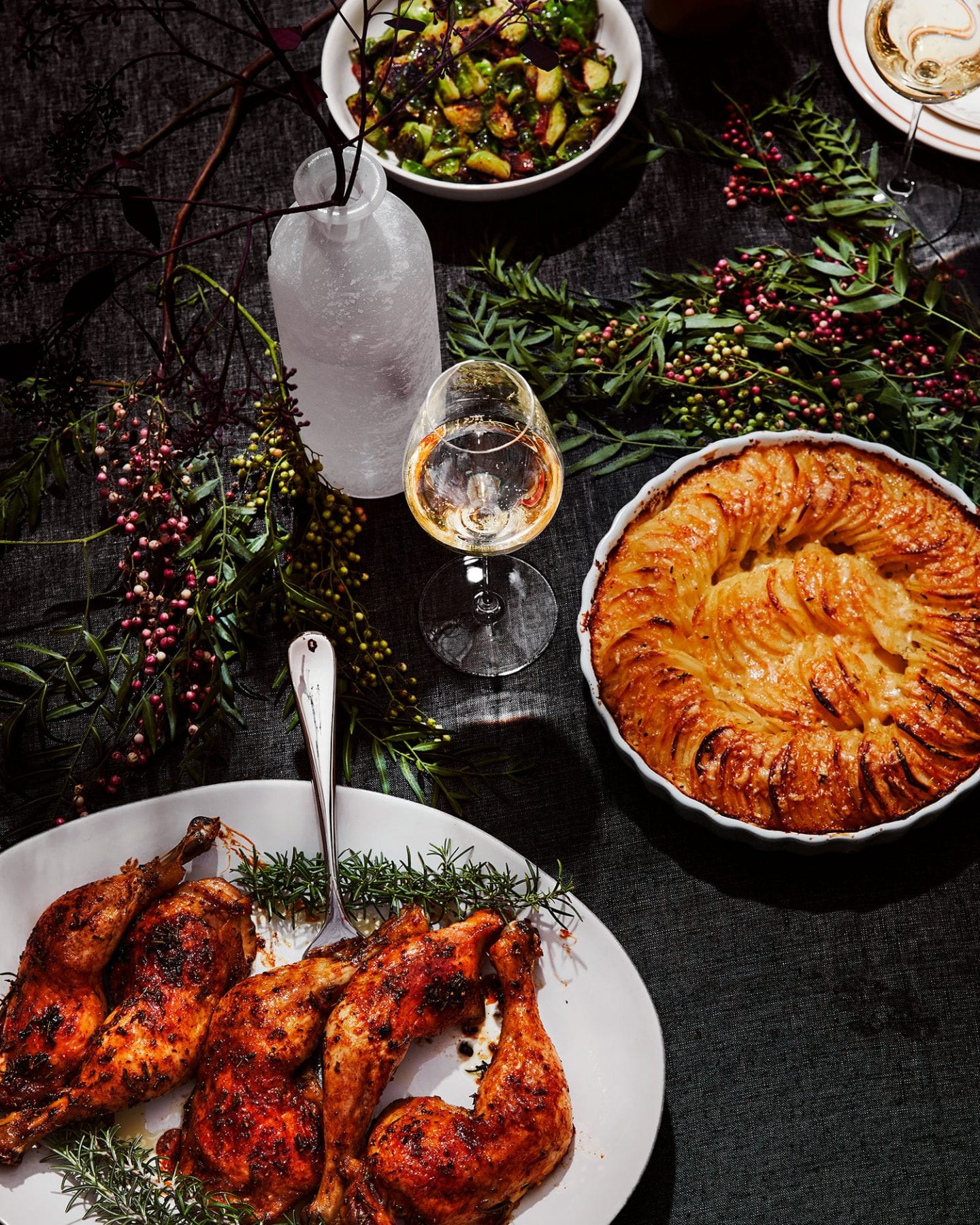 MAPLE LEMON ROSEMARY CHICKEN QUARTERS
Ingredients
6 Chicken Quarters
1 sprig rosemary, chopped
1/2 cup Maple Lemon Marinade
salt and pepper
Directions
Begin by drying the chicken quarters and place in a large baking dish. Drizzle marinade over top, letting excess pool in the dish. Refrigerate for at least one hour and up to six.
Preheat oven to 400°. Remove chicken from refrigerator and let come to room temperature. Bake for one hour or until a thermometer inserted into the thickest portion of the chicken quarter reads 165°.
Once chicken is fully cooked, remove quarters from baking dish and set aside to keep warm. Using a spatula or scraper, gently scrape all cooking juices and cooked marinade into a fat strainer. Strain off almost all fat, reserving about 1/4 of original amount.
Transfer mixture to a nonreactive bowl and whisk to emulsify. Taste and season with salt and pepper as needed.
Using a basting brush, spread the prepared glaze onto warm chicken and serve.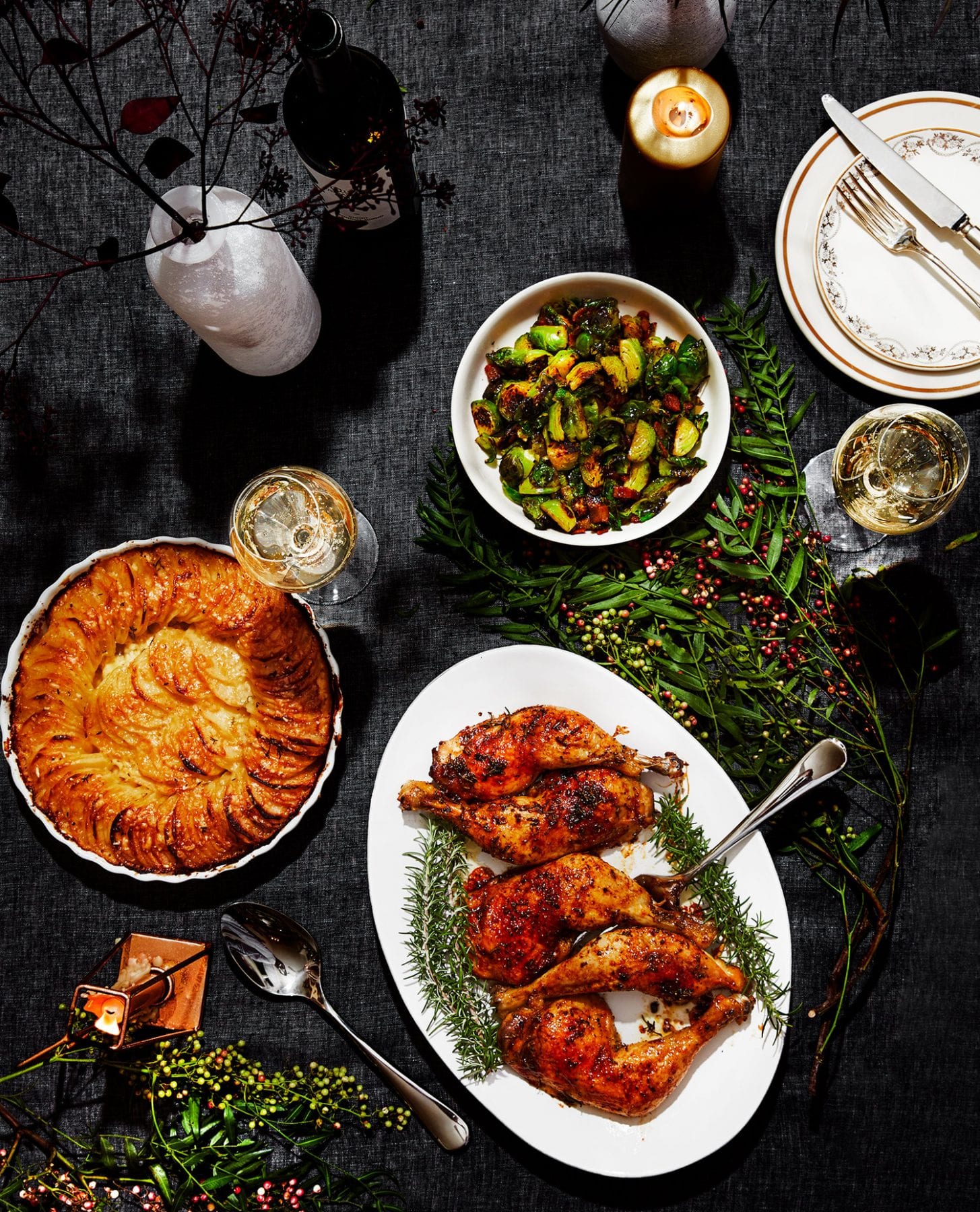 Print

PARMESAN ASIAGO THYME POTATO GRATIN
---
---
Instructions
Preheat oven to 400°
Combine cheese in a large bowl and set aside 1/3 of mixture. Add cream, garlic and season generously with salt and pepper. Add potato slices and mix thoroughly using your hands, or carefully with a spatula until all slices are well coated.
Using olive oil, grease a 7×11'' or similarly sized circular pie dish. Working in small batches, transfer potato slices to baking dish, standing straight up and down. Working from the outside in, arrange potato slices carefully until all are incorporated. Pour remaining cream and cheese mixture over until dish is half filled. If there is extra, discard.
Cover dish tightly with foil and bake for 30 minutes. Remove foil and bake additional 30 minutes. Add reserved cheese and finish baking for 30 minutes more or until golden brown and crispy on top.
Remove from oven and let rest 10 minutes before serving.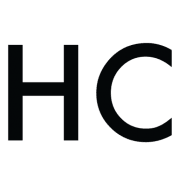 Jillian Guyette
Jillian Guyette is a photographer and content creator based in Philadelphia.