London based designers Kiwi&Pom are responsible for the new look for the iconic British brand Falcon Enamelware.
By Hilary Sturzaker – Photo By Sam Stowell
At home in Edinburgh, Scotland, we certainly enjoy reliving our youth and when revamps of good old classics rear their heads we get very very excited. Falcon Enamelware is currently enjoying such a revamp.  Established in 1920 Falcon quickly became an icon of British Home Life and with its simple design it's instantly recognisable. To introduce the new look packaging and design to the world Falcon had a 'pop up' shop at September's London Design Festival in the Tramshed, tres cool, tres Blighty. It makes me mighty proud to be British.


London based designers Kiwi&Pom are responsible for the new look Falcon and what a superb job they've done. Brilliant photography by Sam Stowell, a no-nonsense overhead approach, very similar to my photography approach and it always gives you great results.
The 'pie-set' has got my name on it, as has the 'bake-set', in fact the whole lot is on my Christmas list and we can't wait to use them at home in our kitchen. For more enticing pictures and to see the entire product range visit Falcon Enamelware here. Warning: you're going to get hungry…..fabulous food photography from Mr Stowell…yummy.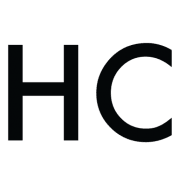 Hilary Sturzaker
Hilary Sturzaker lives in Edinburgh, Scotland, but eats her way around the world! She is a fanatical food blogger and is passionate about eating local and supporting local producers. The exploration of underground restaurants and experiential dining are very close to her heart. You will often find her eating cake, drinking tea and talking food at her favourite local haunts in the beautiful city that is Auld Reekie.