Explore La Boqueria Market in Barcelona, Spain
The Mercat de Sant Josep de la Boqueria, often simply referred to as La Boqueria , is a large public market in the Ciutat Vella district of Barcelona, Catalonia, Spain and one of the city's foremost tourist landmarks.
By Anita Mokashi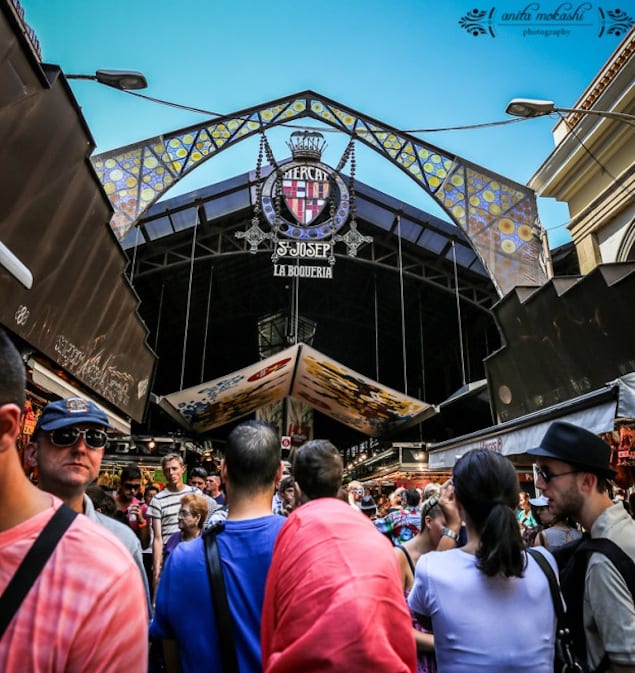 The Mercat de Sant Josep de la Boqueria, often simply referred to as La Boqueria , is a large public market in the Ciutat Vella district of Barcelona, Catalonia, Spain. It is also one of the city's foremost tourist landmarks, with an entrance from La Rambla, not far from the Liceu, Barcelona's opera house. The market has a very diverse selection of goods. The market hall's official name is Mercat de Sant Josep (Saint Joseph Market), a reference to the Sant Josep convent that was built at this site in 1593 for the Carmelites, a religious order. The Boqueria Food Market is a must-see during a trip to Barcelona. Specialist stalls selling many and varied options of olives, seafood, fruit, meats, cheeses and much more are all on offer. Whether you buy some picnic ingredients, feast at one of the tapas bars or simply take a look, you are guaranteed to have a memorable experience.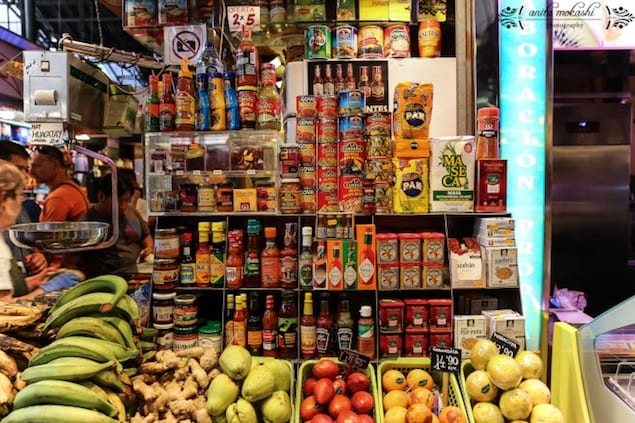 A visit to the Market of la Boqueria in Barcelona is advisable to enjoy an incredible contrast between colours and activity, ideal to discover why Mediterranean cuisine is internationally known due to its ingredients. The best products from Catalonia in one place: fruit, vegetables, fish and seafood, tapas bars like El Quim and others…Just Perfect!!The first mention of the Boqueria market in Barcelona dates from 1217, when tables were installed near the old city gate to sell meat. Dotted around the market there are bars selling both food and drink. They are most popular for lunches but are also an option for a lighter snack. The fruit stalls throughout the market sell freshly squeezed fruit juices of many different varieties for €1.00 a glass – a healthy and refreshing treat in the middle of the mayhem.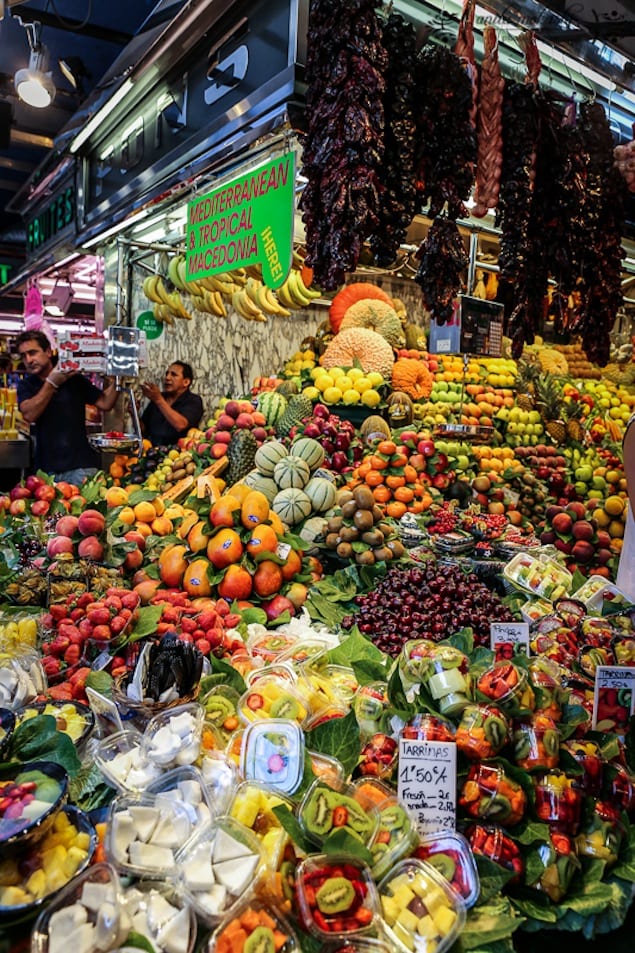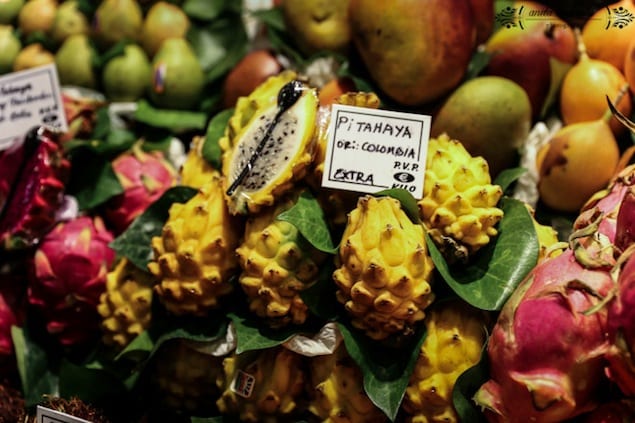 A huge selection of sweets are available from a variety of vendors. It's a sugar-lovers paradise in here. The sight of fresh conejo, rabbit, might offend even the staunch carnivore, but that doesn't make it any less tasty. There are plenty of delicious cured meats to be found around the market. Enjoy ready to eat portions or take home large amounts for later. It is also heaven for seafood lovers. A wide variety of fresh can be found in many stalls.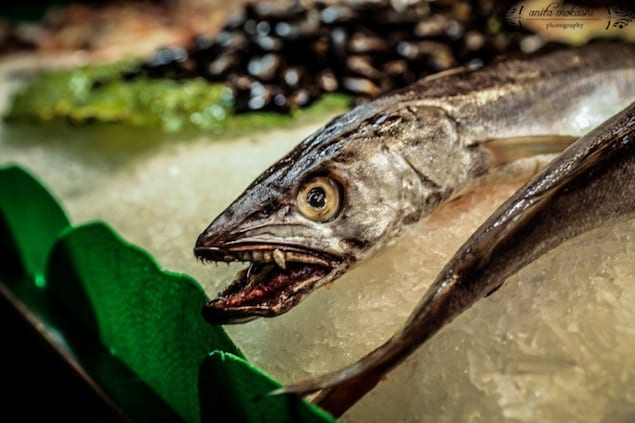 If you get tired of looking at raw fish, you can definitely have some freshly made fish balls or dried fish.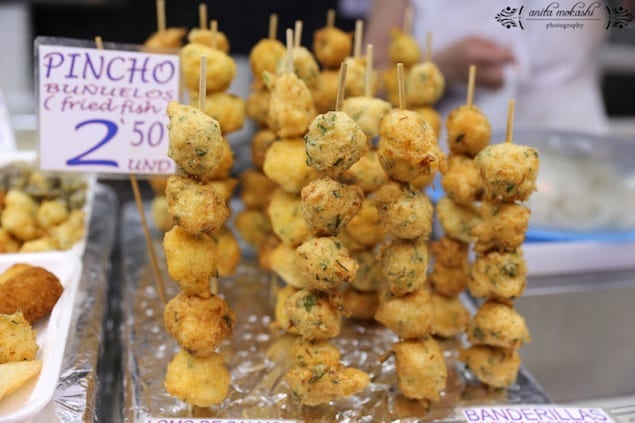 True to Spanish roots, there is a a large arena of olive oils and red wines to take with you. Do't forget the crispy and crunchy dry fruits and nuts to go with your wine. Whether you have the gumption to cook with them or not, take time to explore the different kinds of chilies that are hanging from every possible rafter of the market.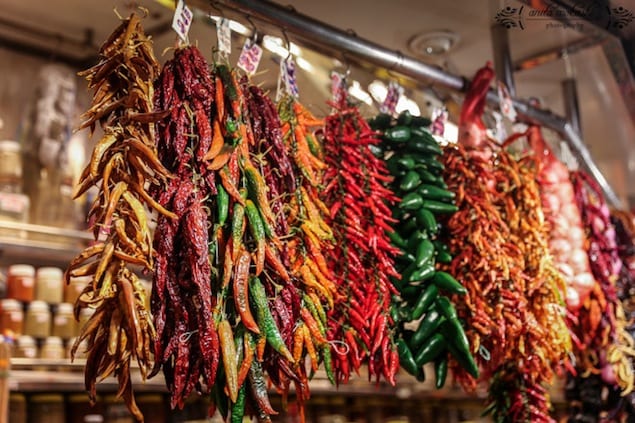 Anita Mokashi
Anita Mokashi is based in California, but born and brought up in Mumbai, India. Her blog Crave Cook Click is mostly about Indian cooking, but occasionally she shares recipes from other cultures and cuisines too. Anita is also the publisher of a popular photography blog.