Serge Lescouarnec sits down with Lisa Abend – who spent a season in the kitchen with Ferran Adrià, and then went on to write a book about the experience.
By Serge Lescouarnec

Warming up the writing engine this morning, I was trying to remember how I connected with Lisa Abend originally?
It must be some West Coast food connection like Daniel Patterson.
Months before the publication of The Sorcerer's Apprentices I asked Lisa if she could spare some time to talk about her time at El Bulli and the book that came out of it.
What interested me in her book was the 'behind the scenes' aspect, no food porn rather kitchen mechanics. Lisa is based in Madrid.
The Sorcerer's Apprentices (Free Press, Simon & Schuster) was published on March 22, 2011.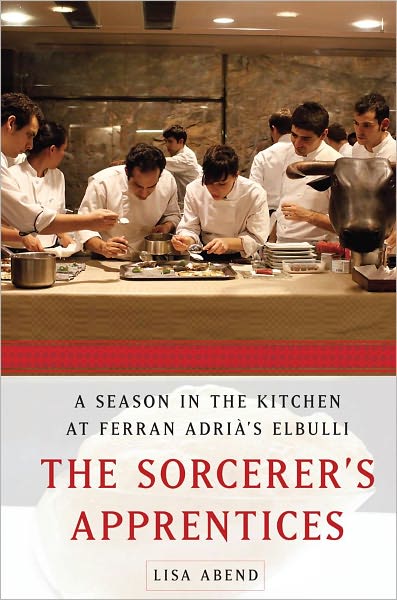 Q: Lisa, how did you end up shadowing the crew at El Bulli and why El Bulli?
The first time I went to elBulli was for a story about Ferran. I walked into the kitchen, and was struck by the sight of 15 or so young cooks in two straight lines removing pine nuts from pine cones. When I walked back in about an hour or so later, after interviewing Ferran, they were still at it. It made me wonder, "Who are these people, willing to do this kind of tedious labor?" And that was the seed. At first I thought it would just be an article, but later I realized there were so many stories there that it required a book.
As for why elBulli, well, I don't think it's an exaggeration to say that it's the most creative, influential restaurant in the world. As someone who writes frequently about food, where else would you want to be?
Q: In 'Sorcerer's Apprentices' there is the Eduard-Ferran-Oriol trio, tell us a bit about the dynamic?
There are actually three chefs de cuisine at elBulli: Eduard Xatruch, who runs production, Mateu Casañas, who is in charge of pastry, and Oriol Castro, who is in charge of what they call "creativity." Each of them is roughly equal to each other, but their relationships with Ferran differ. Eduard has, by far, the hardest job of the three since it's up to him to enforce discipline and make sure that everything in the entire kitchen runs as it should. Mateu has roughly the same responsibilities, but on a smaller scale—though he also develops new recipes. Oriol probably has the closest relationship to Ferran. They work together every day developing new dishes, and in many ways, their minds and palates have merged. They have a truly symbiotic relationship.
On several occasions, Ferran commented to me that all three were absolutely vital to elBulli, and that he couldn't run the place without them.
Q: Reading the first chapter, people's movements around the kitchen have the feel of a ballet in its rehearsal stages, is it an accurate description?
Absolutely. In fact, 'ballet' is the word Ferran uses to describe it.
Q: Is kitchen at El Bulli very crowded or is there room to move?
Sounds strange to say, but it's both. There are 45 people working in that kitchen at a time.  You would think it would be chaos, but when everything is working as it should (which is most of the time) it flows nicely.
Q: The season pre-opening stage as you portray it is a mix of adrenaline rush and tension. Does presence of some veterans on the team balances that?
Definitely. Oriol, Eduard, and Mateu has each been at elBulli for more than a decade. Sometimes I think the three of them could run that entire restaurant by themselves.
Q: In the early part of the book you mention Ferran Adria getting very upset by a quote from Santi Santamaria that 'El Bulli' food makes people sick. Did Ferran at the same time use that 'critic' to emphasize best practices in food handling?
ElBulli has always used excellent food-handling practices.
Q: Did you see a lot of 'fat Americans' with a 'Skinny New' wife at the restaurant?
I saw a lot of everything. Everything from ambassadors and celebrities to young foodies in jeans and flip flops. There's even a taxi driver from the nearby town of Roses who saves his money and comes once a year.
Q: Obulato is used both for an asparagus canape and a cone filled with pine nut praline, why do they call second one a ravioli?
The obulato is more a structural base than anything, and like a piece of pasta or bread, it can be shaped into a lot of different forms and textures. For the pine nut ravioli (or shabu shabu), the obulato is first folded into a cone, then filled with the praline, then sealed so that it make a closed triangle. It doesn't look exactly like a raviolo, but it's close enough. And names at elBulli are supposed to be evocative, more than exact. As Ferran says, they're critical to helping the diner "enter into the game."
Q: Can you help us visualize the Mojito with a Straw?
There's no straw involved. The mojito in 2009 (it has since changed) was made from sugar cane that had been cut into small, flat bars, and  impregnated with rum and lime. At one end, which was dusted with granulated brown sugar, a cut was made into the cane, and a tiny mint leaf inserted. Several of the sticks would then be fitted into a mound of crushed ice set in a silver bowl. The idea is that you pulled out a stick, bit it, and sucked the mojito flavor out that way.
Q: Another dish (appetizer) that sounds intriguing, the lulos made with pulp of South American fruit, what do they taste like?
It's hard to compare them to anything else. They're very tart, with a bit of a vegetal flavor underneath. And, to be honest, the pulp is a bit slimy.
Q: You mention repeatedly that a number of 'creations' needed to be plated quickly and delivered even faster so they would keep all their character, which were the most challenging in that respect?
Anything frozen, like the foie gras noodles—if they start to melt even a little bit, they lose their magic. One of the stagiaires I write about, Katie Button (who, by the way, just opened her own restaurant, called Cúrate, in Asheville, NC), tells a story about how she is still haunted by the cassis rose, which not only had to be frozen, but ever so slightly defrosted to exactly the right texture before it went out.  One night, as she was putting the roses out on a table of ten, her towel brushed the plate and knocked a rose off. Everyone else at the table had theirs, and there was Katie, panickedly trying to get another one to defrost quickly enough to get it out. They resorted to judicious use of the  microwave in the end.
Q: Build up to opening in June is a short window, is it made harder because you repeat the tasks over and over, aiming for perfection?
Actually, they only had six days to train. The stagiaires arrived on June 10 in 2009, and opening night was June 16th.  In those early days, I think they all appreciated the repetition, because everything, down to some of the products, was so new. But later, yes, it definitely got tedious for them.
Q: A number of stagiaires aspire to a top spot in a kitchen somewhere in the world. How many of them have a hard time managing their ego and accept being a cog in the machine while at 'El Bulli'?
ElBulli is unusual in that its stagiaires often arrive with a lot of experience, and often in some of the best restaurants in the world. So to go back to shucking oysters is definitely an adjustment for some of them.
Q: How many languages and countries of origin were represented in the kitchen while you were there? Were kitchen hiccups caused by language barriers?
There were chefs from twelve different countries, speaking seven different languages, plus Catalan. The chefs try to reduce the possibilities for language-induced mishaps by keeping those who can't speak Spanish out of positions of responsibility. But yes, they still occur.
Q: After the first few weeks, the team finds its grove, its pace. Starting with July you give each month a theme, character, is it pre-determined or rather a natural process?
I knew from the start that I wanted to treat different themes, but the nature of those themes didn't really reveal themselves until I got to know the different stagiaires, and was able to spend a good deal of time observing the kitchen in action.
Q: With El Bulli closing what happens to the veterans? Who took it as an opportunity to start her-his own adventures? Who sticks with Ferran next step?
So far, they're all sticking with Ferran. Eduard, Mateu, Oriol, and the permanent front-of- house staff have all signed on to work with the new elBulli Foundation. Things will relax a bit for the two years between the restaurant's closing and the foundation's opening, though, so they're all excited to have time to explore different things. Luis Garcia, who has had the excruciating job of running elBulli's reservation system, is practically giddy, not only to be released from that particular task, but about the possibilities during the next couple of years—he told me he wanted to travel, and maybe go back to school as well.
Q: Last, what lesson did you learn while writing the book that was due to El Bulli unique character?
You know, it's funny. The things I learned that were most striking to me personally have more to do with professional kitchens in general, than with elBulli in particular. For one thing, I realized that although I love cooking, I am definitely not cut out to be a chef: I couldn't stand being told what to do all day. At the same time, I came to really appreciate the camaraderie of the kitchen, the way just being in it day after day makes you feel a part of something that matters.
Thanks Lisa!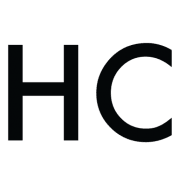 Serge Lescouarnec
Also known as Serge The Concierge, food and wine are essential parts of the DNA of New Jersey based Serge Lesouarnec. His French roots guarantee strong opinions on food, wine and travel, topics he has been writing about since 2005.