This soup is comforting, smooth and creamy, with just a hint of heat.
By Bria Helgerson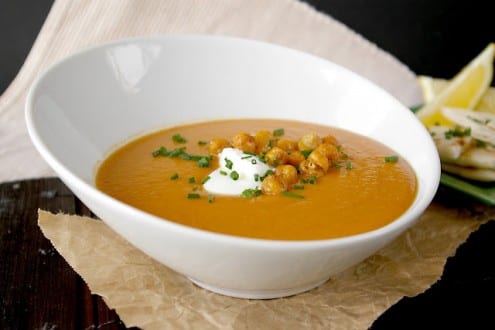 Ingredients in hand, I made my way home and pretended it was actually cold outside. This soup is so comforting, smooth and creamy, with just a hint of heat, it almost made me believe it was winter.
Egyptian Red Lentil Soup
This soup is so comforting, smooth and creamy, with just a hint of heat.
Author:
Bria Helgerson, adapted from Food & Wine magazine
Ingredients
2 tablespoons unsalted butter
1 large onion, diced
3 celery ribs, diced
2 large carrots, diced
4 garlic cloves, minced
1 teaspoon ground cumin
½ teaspoon ground coriander
½ teaspoon chili powder
½ teaspoon hot curry powder
2 quarts chicken or vegetable stock
1 14.5 ounce can diced tomatoes
2 cups red lentils (if you can't find red lentils, you can use a different color, you just won't have this beautiful color and it might change the cooking times)
Salt and pepper to taste
Instructions
In a large stockpot or dutch oven (as always I used my trusty 14-quart LeCrueset for this task since I made a double batch but an 8-10 quart pot will do) melt the butter over medium heat. Add the onions, celery, carrots, and garlic and saute until soft, about 10-15 minutes. Add the cumin, coriander, chili powder, and curry powder and stir to coat the veggies with the spices. Cook for a few minutes to toast the spices. Add the tomatoes and the stock and bring to a simmer. Season generously with salt and pepper and add the lentils. Simmer for about 30-40 minutes, until lentils and vegetables are very soft.
In a few batches, puree the soup in a food processor until completely smooth. Transfer back to pot and season with salt and pepper to taste. If you like it a bit more spicy, you can add a little cayenne pepper and more black pepper.
Serve with flatbread wedges and top with a bit of Greek yogurt mixed with lemon juice. I also garnished the soup with some roasted chickpeas and fresh chives. There are millions of recipes out there for roasted chickpeas, but basically just rinse and dry off some canned chickpeas (or my preferred name, garbanzo beans), toss them with a bit of olive oil and whatever seasonings you like, and roast them on a baking sheet in a really hot oven (400 F) until they are crispy. You don't need a recipe for that do you? No, you don't, I have faith in you. I just added all of the spices that I used in the soup along with some garlic powder and they were a perfect compliment to the creamy soup and tangy yogurt.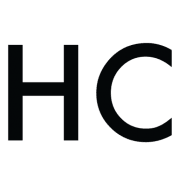 Bria Helgerson
Bria Helgerson is a Chicago based food blogger and pastry school student. Lover of all things sweet and savory, she cooks, bakes, and blogs as she navigates her culinary life at her website These Peas Are Hollow.