Sponsored Post: We've teamed up with Eggland's Best to bring you delicious breakfast to dinner or dessert recipes using their nutrient-rich eggs.
These Egg and Sweet Potato Toasts are a hearty, wholesome breakfast that will keep you fueled until lunch. The sweet potato toast is topped with avocado, greens and a sunny side up egg.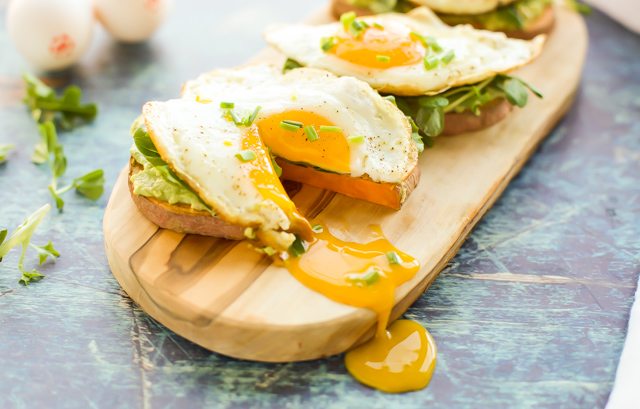 Calling all EGG lovers! Raise your hand if you love eggs!
Seriously, what's not to love about eggs? They are the world's most perfect protein. AND even more perfect are the eggs made by Eggland's Best.
Did you know that Eggland's Best Eggs are…
an excellent source of Vitamin B5
an excellent source of Vitamin B2
have 6x more Vitamin D, 10x more Vitamin E and double the Omega-3s
only 60 calories and full of protein
I'm in!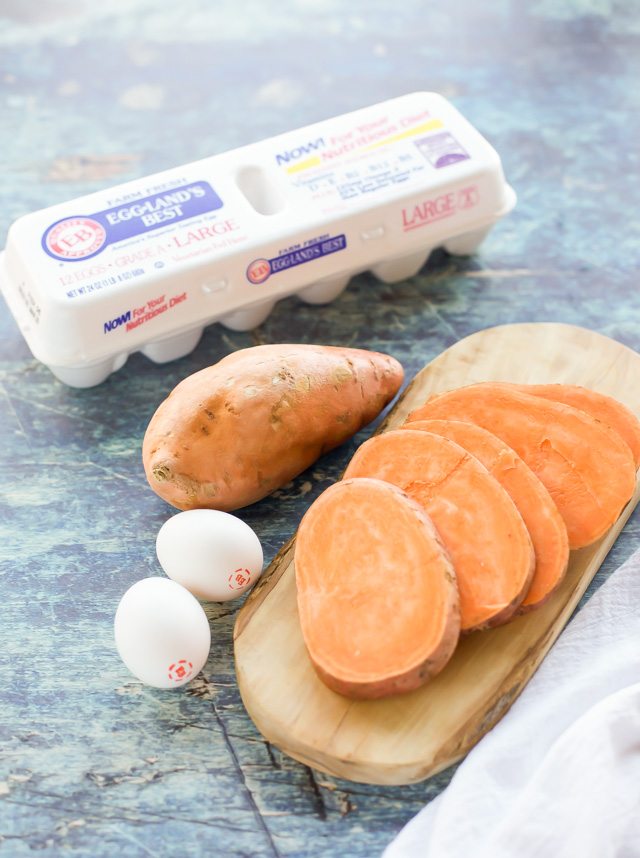 AND they stay fresher longer than ordinary eggs. I don't usually have any left after a few days but it's nice to know that they would still be fresh.
The folks over at Eggland's Best are committed to producing a more nutritious egg and they do this through their unique hen feed and strict quality standards. Their hens get a wholesome, all vegetarian feed made from premium ingredients.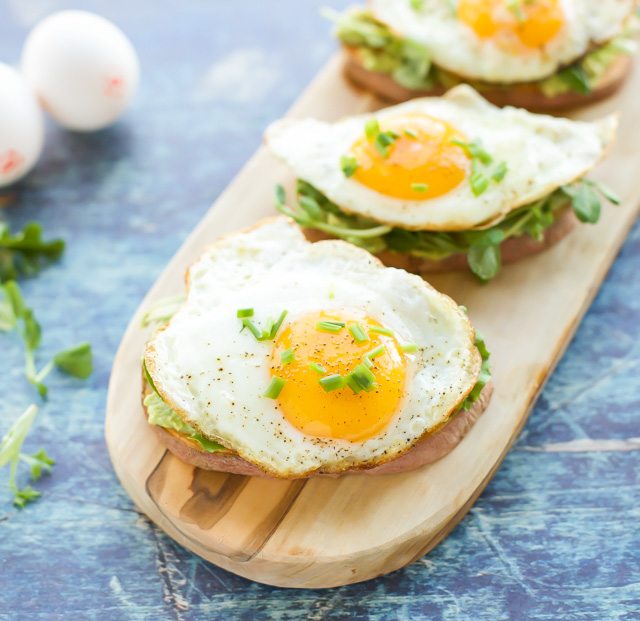 My family will eat eggs any way they can get them, but I'm always looking for a new way to spice things up. These Sweet Potato Toasts with EB Eggs are a wholesome, filling breakfast that will keep you satisfied for hours.
Sweet potato toast is the thing right now and it's such a simple and delicious idea. All you do is carefully slice your sweet potatoes lengthwise into semi-thin pieces. Watch those fingers! Then put them in the toaster for about 4 minutes. This will depend on your toaster but I toasted mine five times to get them browned and tender.
Viola! Now you have paleo, gluten free, low carb, whole30 approved toast! Amazing, right?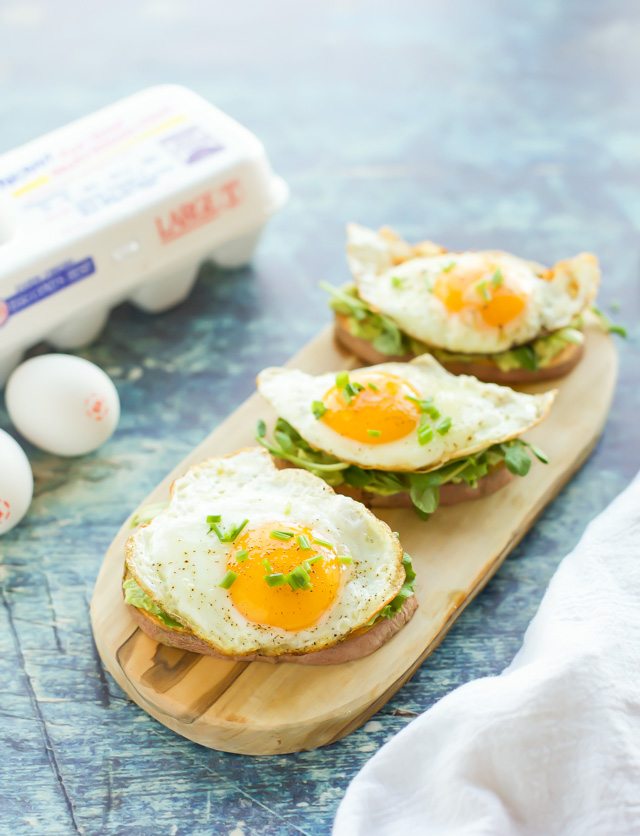 For my Sweet Potato Toasts with Egg, I fried my eggs in a little olive oil until the whites were set. I topped the sweet potato toast with mashed avocado, greens and those beautiful sunny side up Eggland's Best eggs. Add some seasoning and you are good to go.
Honestly, how good does this look when that lovely yolk runs out?
Click here for the recipe over on the Eggland's Best website.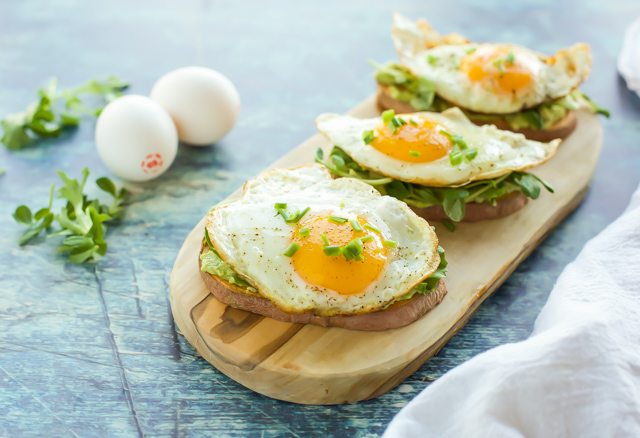 Karen Kelly
I am a blogger, photographer, recipe developer and mom. With three kids keeping me busy, I am always looking for easy, healthy dishes that can be prepared quickly.