The ever-growing culinary community of Providence, Rhode Island is fun to explore as local chefs get creative with New England traditions and ingredients. Read about our favorite places.
By Annelise McAuliffe
Sitting just a few hours between Boston, New York City, and Philadelphia, Providence is a blank canvas, not lacking in things to eat and do, but with an open mind and freedom of imagination, culinary and beyond. Hop on a train, pack up the car or fly out for a weekend of fun eating and great culture that has only continued to grow immensly in the past few years. There is always tons to explore and eat, whether it is the Eat Drink RI festival, the beautiful WaterFire events during the summer, or a Rhode Island School of Design showing, just to name a few. During a quick weekend break from NYC, we headed to Providence to indulge in the local favorites and nibble on newer bites, too. Check out some of our favorites and be sure to let us know what we missed!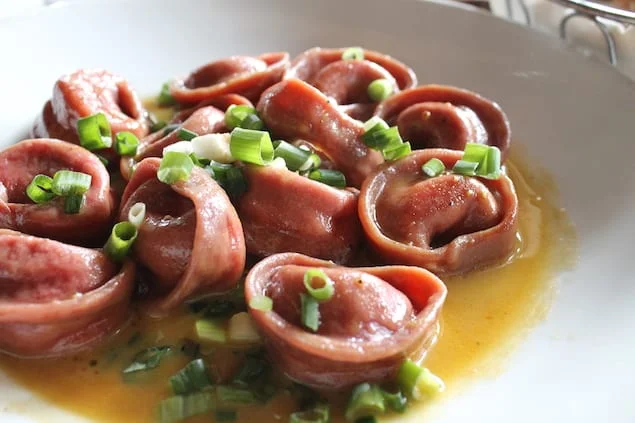 Federal Hill
Do not leave Providence without taking a trip to the historic Federal Hill district. Settled since the 1700's, the neighborhood has been predominantly inhabited by Italian-Americans. Explore its rich, and of course delicious, history with a culinary walking tour. Cindy Salvato takes guests around the Hill for bites at the renowned Italian grocers, favorite restaurants, a family-run bakery, and even a stop at Gasbarro's Wine Shop founded in 1898. Not only will you first-hand understand the history of this special place in Providence, but Cindy also lets you in on Italian cooking secrets you otherwise may never know. Find more info on her tours here.
Unique Coffee
Are you a coffee fiend? Residing in Manhattan, I always make sure I know of a great coffee bar in each neighborhood, so I thought I knew good coffee. However, it may surprise you to know that Providence has quite a hip cafe scene that is worth exploring. Our favorite roaster and cafe is a newer establishment in Federal Hill called Vanuatu Coffee Roasters. This is the only place in the US where you can try the special beans straight from the Vanuatu Islands while you have a sip of the iconic coffee milk, the Rhody. Read more about Vanuatu here.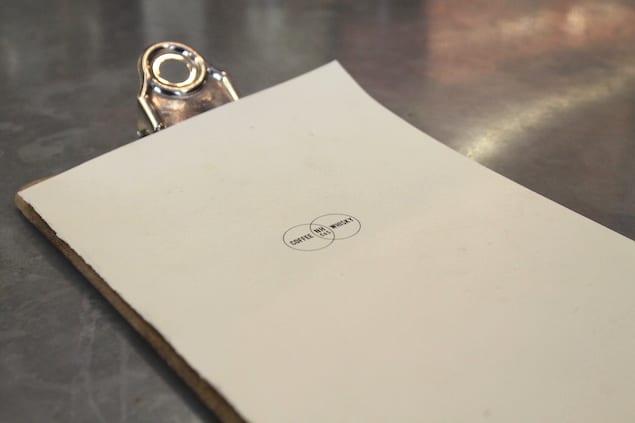 History at the Arcade
Downtown Providence is home to America's oldest shopping mall, Arcade. Even if malls aren't your cup of tea, one look at the beautiful 1828 architecture and the unique shops and cafes within and you should be intrigued. Pop into the one-of-a-kind design shops to see up and coming fashion or mosey on down to New Harvest Coffee & Spirits. Perk up with a sip of joe or indulge in a cocktail or tasting of their fun whiskey collection. Find more about our favorite drinks at New Harvest here.
Johnson & Wales University
Home to a renowned culinary degree program, the college also houses a culinary arts teaching museum. Spend an hour or more gazing at current students' sugar pieces, marveling at old kitchen gadgets, flipping through historic cookbooks, or exploring any number of the temporary exhibits in town. This is a great way to spend an afternoon and work up an appetite while getting a feel for the fun college atmosphere of Providence.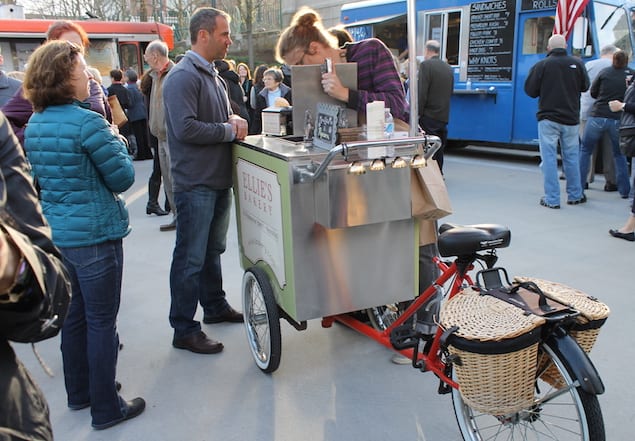 Food Trucks
Providence is home to a plethora of gourmet and classic food trucks, street carts, and even a portable wood-fired pizza oven serving up some of the best bites in town. From mac and cheese to crepes or ice cream, there are many options to choose from around the city. Click through to Roaming Hunger to find out when and where a food truck will be parked. Some of our favorite trucks were Rocket Fine Street Food, Gilded Tomato, and Tahllulah's taco cart with a long line that is definitely worth waiting in.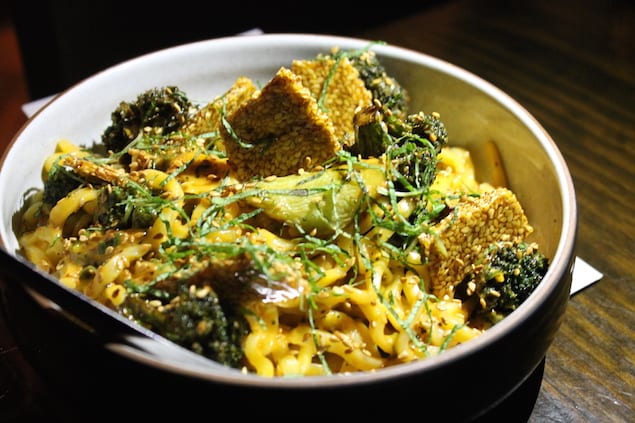 Bold Flavors, Hip Atmosphere
Give your tastebuds a workout and leave the center of downtown for a meal at North. James Mark, Momofuku alum, creates audacious dishes with spice, unusual ingredients, and fun textures that all go surprisingly great together, no matter how you mix and match. With cocktails to pair, this setting is ideal to visit with another (or two) food-loving eater who is willing to order and devour most of the menu with you. Our favorite unexpected aspect of the quaint spot, besides their policy to donate $0.50 of each dish to a local soup kitchen or food bank, is the service. Not only will you find the servers humorous and attentive, but they will probably even teach you something you didn't know about an ingredient or cooking preparation. Our favorite dish of the evening was hard to choose but fell somewhere between the Fluke Crudo and the Hot Flavor Sesame Noodles.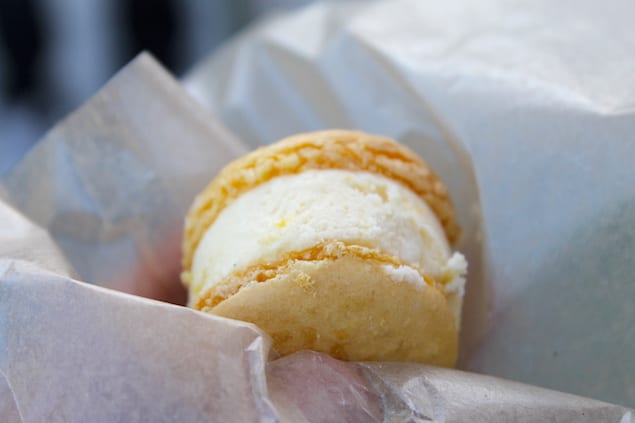 Sweets
House made breads, pastries, and even an ice cream sandwich cart makes Ellie's Bakery a one stop dream come true. Pastry Chef Melissa Denmark and team's fun-loving personality and passion for sweets is evident in every bite.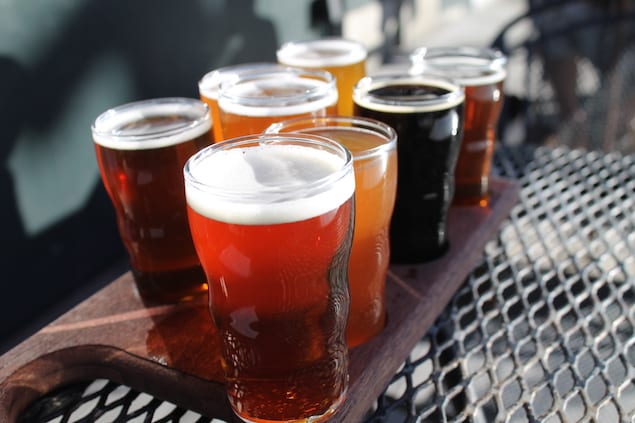 Local Beer
Stop by Trinity Brewhouse for a taste of locally brewed beers with a full brewpub menu of food, too. This place gets busy so plan ahead or enjoy a beer at the bar while you wait. Head there on a nice day to enjoy the patio seating and gawk at the events going on about town.
Innovative Dining
As a modern look at Rhode Island cuisine, Birch restaurant serves a four-course dinner menu in an 18-seat space. Mixing tradition and innovation in the decor, drinks, and menu, you will have a whole new perspective of the fruits of New England agriculture after your meal. A truly stunning meal, for a great price, that leaves you yearning to learn and taste more.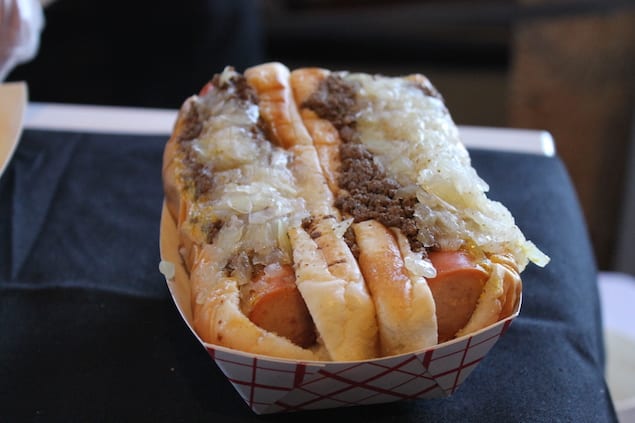 A Classic
For a bite of a Providence staple, be sure to check out Olneyville New York System. Complete with a confusing name that actually has nothing to do with New York, the Rhode Island classic restaurant has been in town for over sixty years, with the hot dog combo being around for over 100. A favorite lunch and late night spot, the family-run business is famous for their hot wieners with a side of coffee milk, perfect post-bar food. It doesn't get more authentic than that!
Nightlife for Everyone
If you are looking for a fun taste of the Providence nightlife complete with different options head to The Dean Hotel. From a causal beerhall with a selection of German sausages, to The Magdalenae Room, a speakeasy-type lounge with classic cocktails, or The Boombox, a Tokyo-style karaoke bar complete with great people watching, theres a vibe for everyone in each of the different spaces. Plus, you can head back in the morning to recover at Bolt Coffee.
Be sure to let us know your favorite stops on Providence, there's always to be something new to try!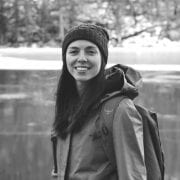 Annelise McAuliffe
Mandatory family outings to the Detroit farmers' market and nightly home-cooked meals cultivated Annelise's respect and curiosity for food. A graduate of The Culinary Institute of America, she spends her free time in New York City recipe testing, eating breakfast all day, and dreaming up international culinary adventures.