Easy Recipes Featuring the Famous Brussels Sprout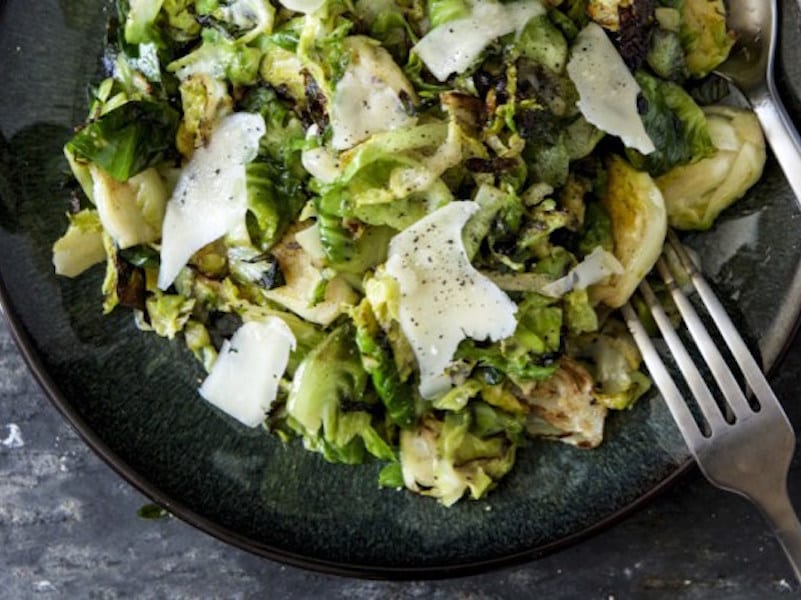 Not a fan of brussels sprouts? We're here to change minds. Here are a few of our favorite recipes for dressing up this down-to-earth veggie in ways the everyone will love.
By Jeanette Morelan
This article has been posted with permission and originally appeared as 10 Easy Brussels Sprouts Recipes on Relish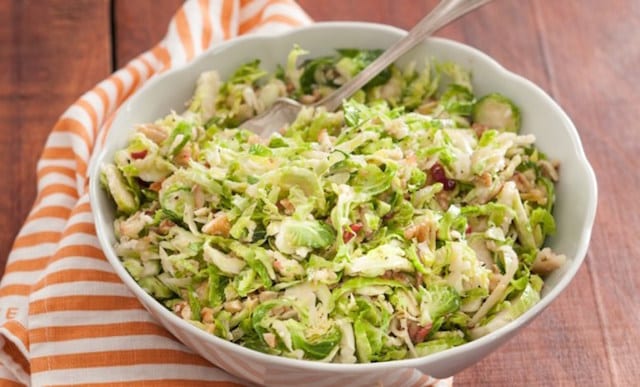 Mark Boughton Photography
Brussels Sprout Salad with Parmesan and Walnuts
Shredded brussels sprouts lend extra crunch to salads. Throw in Parmesan cheese, walnuts and a homemade vinaigrette, and you're in business. See the recipe.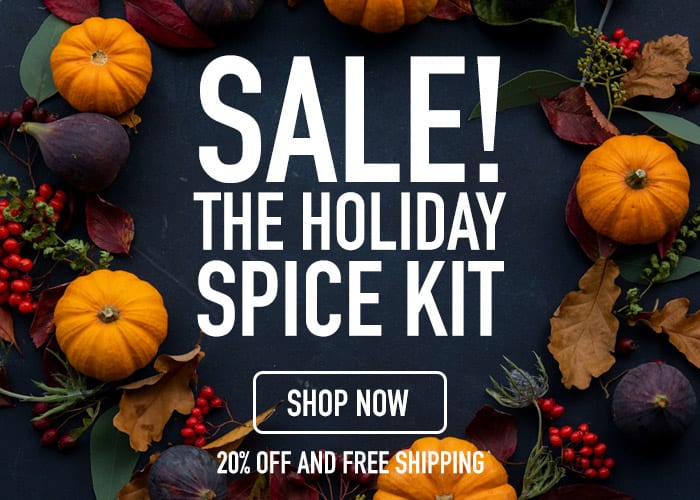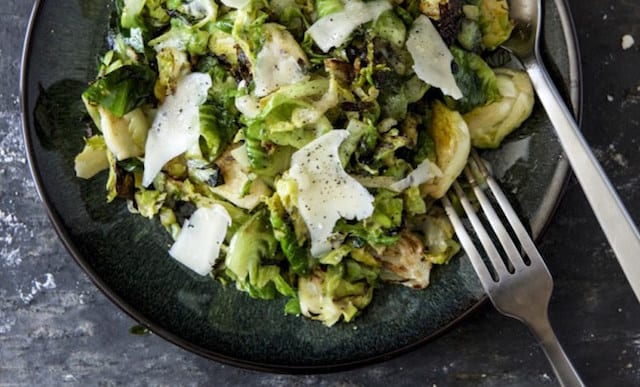 Jessica Merchant
Crispy Salt and Pepper Brussels Sprouts
It doesn't take much to bring out the earthy flavor of brussels sprouts. Simply season, roast and serve. But don't forget that sprinkle of cheese. See the recipe.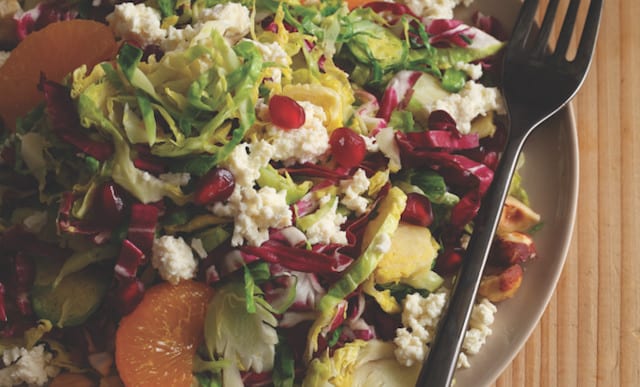 Matt Armendariz
Pomegranate Brussels Sprout Salad
Steamed brussels sprouts add a heartiness to this fresh winter salad, finished with a warm rosemary-balsamic dressing. See the recipe.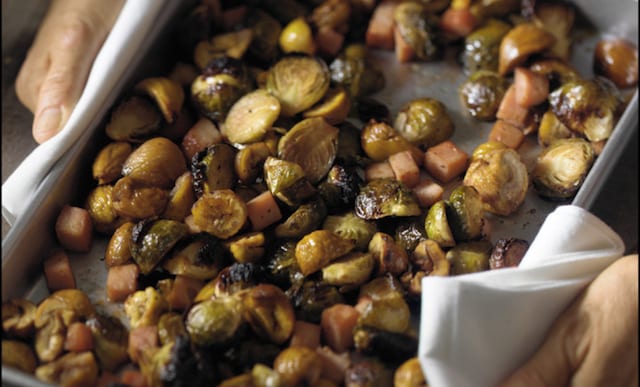 Mark Boughton Photography / styling by Teresa Blackburn
Roasted Brussels Sprouts with Chestnuts
Here, brussels are paired with sweet roasted chestnuts—the perfect addition to your dinner party table. See the recipe.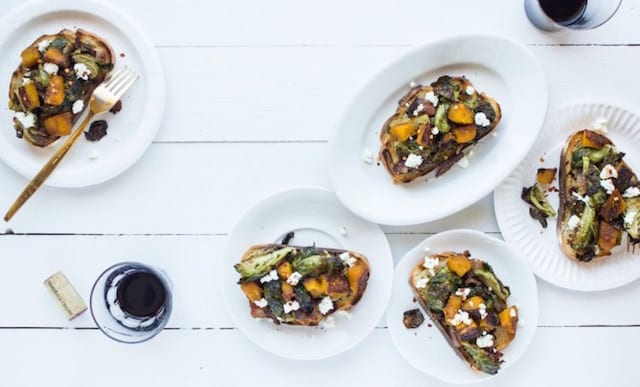 Maria Nelson
See Also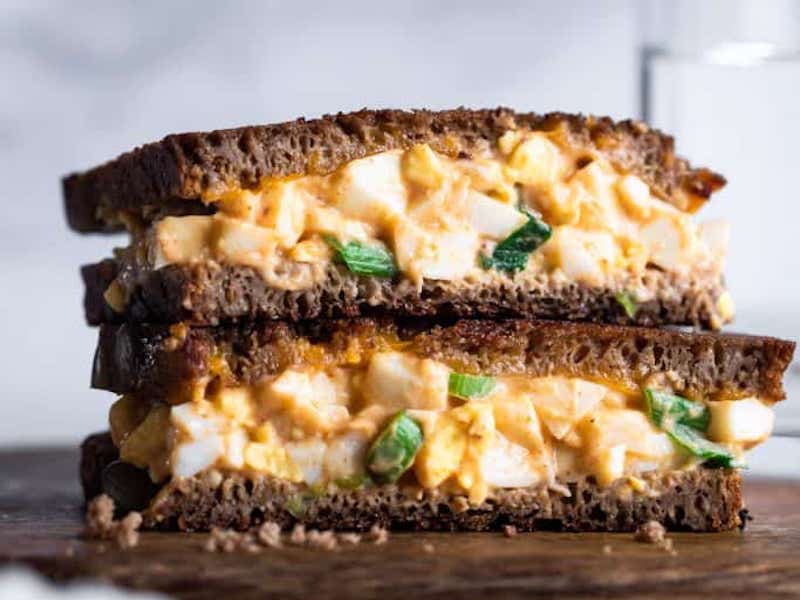 Pumpkin Brussel Sprout Crostini
This unique appetizer incorporates sweet caramelized pumpkin, roasted brussels sprouts and thick-cut bacon. The perfect savory-sweet appetizer for fall and winter. See the recipe.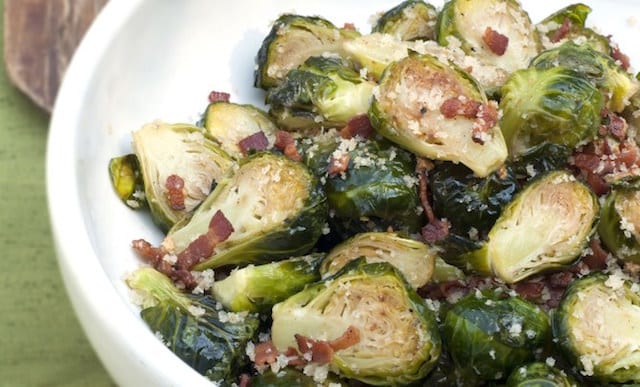 High Cotton Food Styling and Photography
Browned Butter Roasted Brussels Sprouts
Just add browned butter and bacon. Almost too easy—and too tasty—to be true. See the recipe.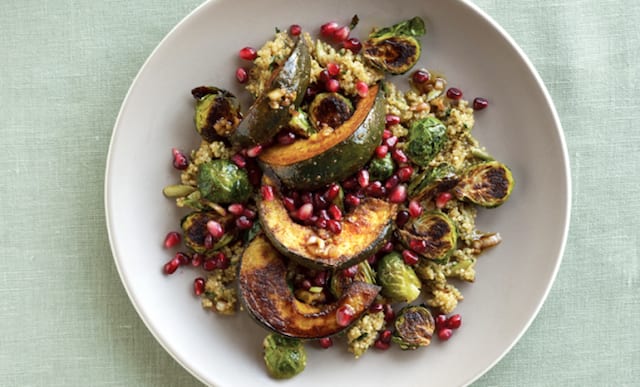 Relish
Roasted Acorn Squash and Brussels Sprout Salad
A variety of cold-weather flavors come to life in this recipe. We love the creative use of acorn squash, pomegranate and quinoa to turn this brussels sprouts salad into a hearty meal. See the recipe.
Relish
Offering more than 14,000 recipes plus features and DIYs on cooking, dining and entertaining, Relish celebrates America's love of food. Relish is about honoring cooking traditions while exploring new trends and ideas, which is why millions of people turn to both Relish.com and Relish Magazine for special occasion recipes, quick and easy weeknight suppers and culinary adventures.