If you're trying to watch your sugar intake or just gravitate towards less-sweet desserts, then this one is for you.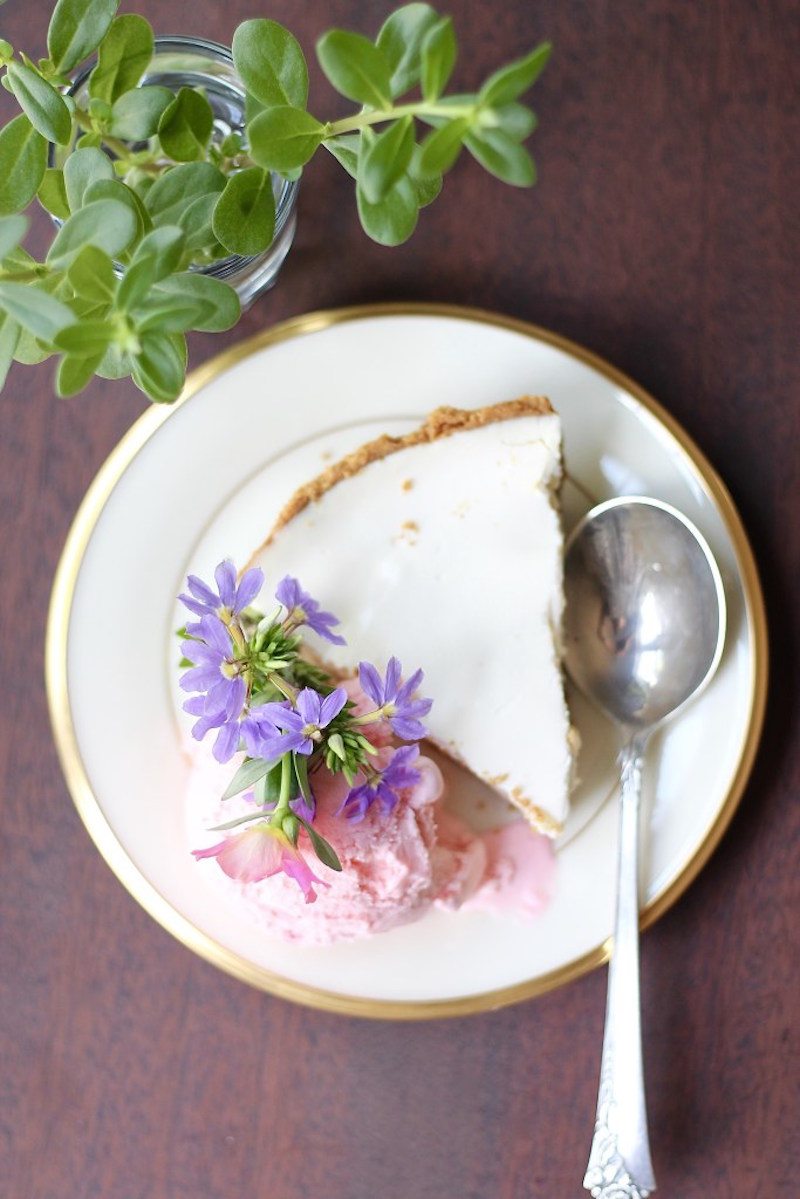 This cheesecake is less dense and much creamier than a traditional New York -style cheesecake. It's been something that was made frequently while we were growing up, and though I loved it, it at times was not sweet enough for me. When I want a dessert, sometimes I just want something sugary. If you're like me, you need something to amp it up; enter the strawberry ice cream. You can make your own or buy it from the store, but trust me when I say that the combination will blow you away. A bite of the creamy cheesecake mixed with the sweet strawberry ice cream – it's the absolute best.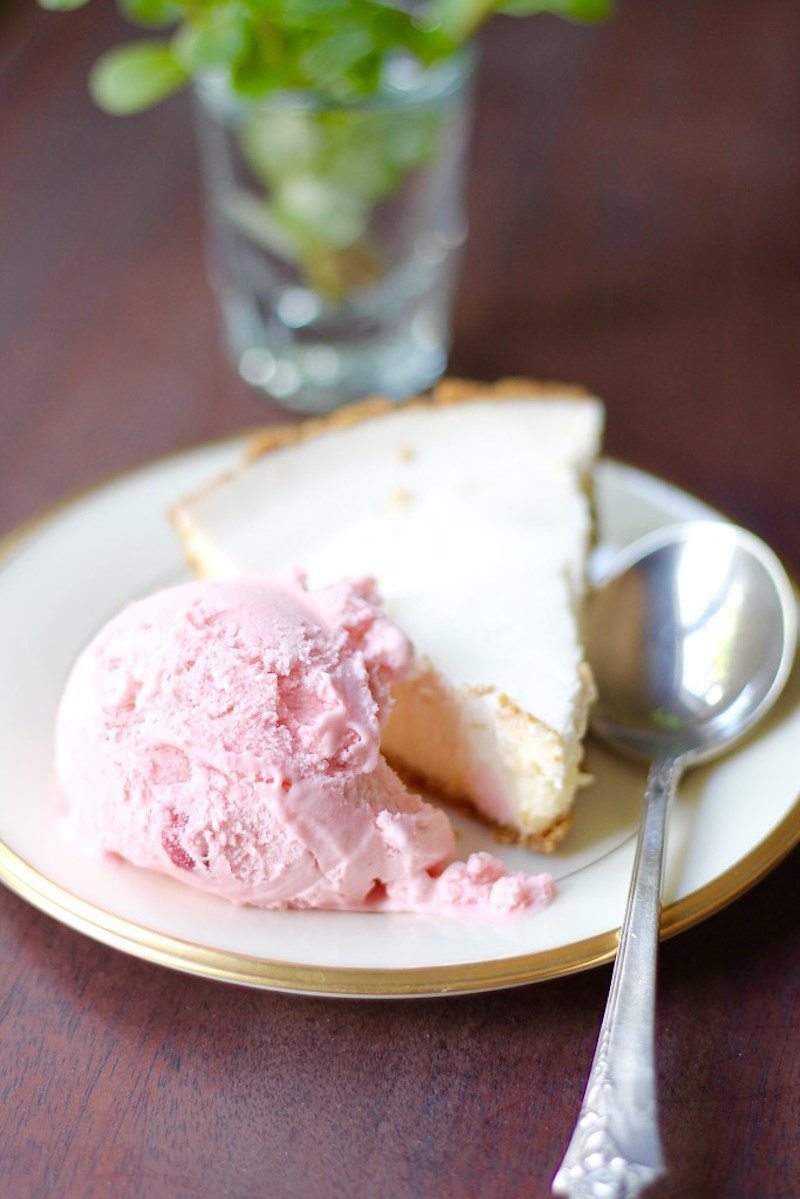 Easy Cheesecake Pie with Strawberry Ice Cream
Ingredients
1¼ cups graham cracker crumbs
¼ cup melted butter
8oz package of cream cheese, softened
½ cup sugar
1 Tbsp lemon juice
½ tsp vanilla
Salt
2 eggs
1 cup sour cream
2 Tbsp sugar
½ tsp vanilla
Strawberry ice cream, for serving
Instructions
In a medium bowl, combine the graham cracker crumbs and butter and press into an 8" pie pan and up the sides.
Pre-heat an oven to 325 degrees. In a medium bowl, beat the cream cheese until fluffy; gradually beat in the ½ cup sugar, lemon juice, vanilla, and a pinch of salt. Add the eggs, one at a time, beating well after each. Pour the filling into the graham cracker crust. Bake for 25-30 minutes until set.
In another bowl, stir the sour cream, 2 Tbsp sugar, and vanilla. Spoon the topping mixture onto the top of the baked pie and bake 10 minutes longer. Cool completely, then chill for several hours.
Serve with strawberry ice cream.