Sponsored Post: We've teamed up with Farm Promise to bring you versatile recipes featuring their wholesome, delicious pork raised to not only sustain us, but the land too.
Dig into these easy tacos loaded with ground pork, black beans and finished with homemade pickled red onions.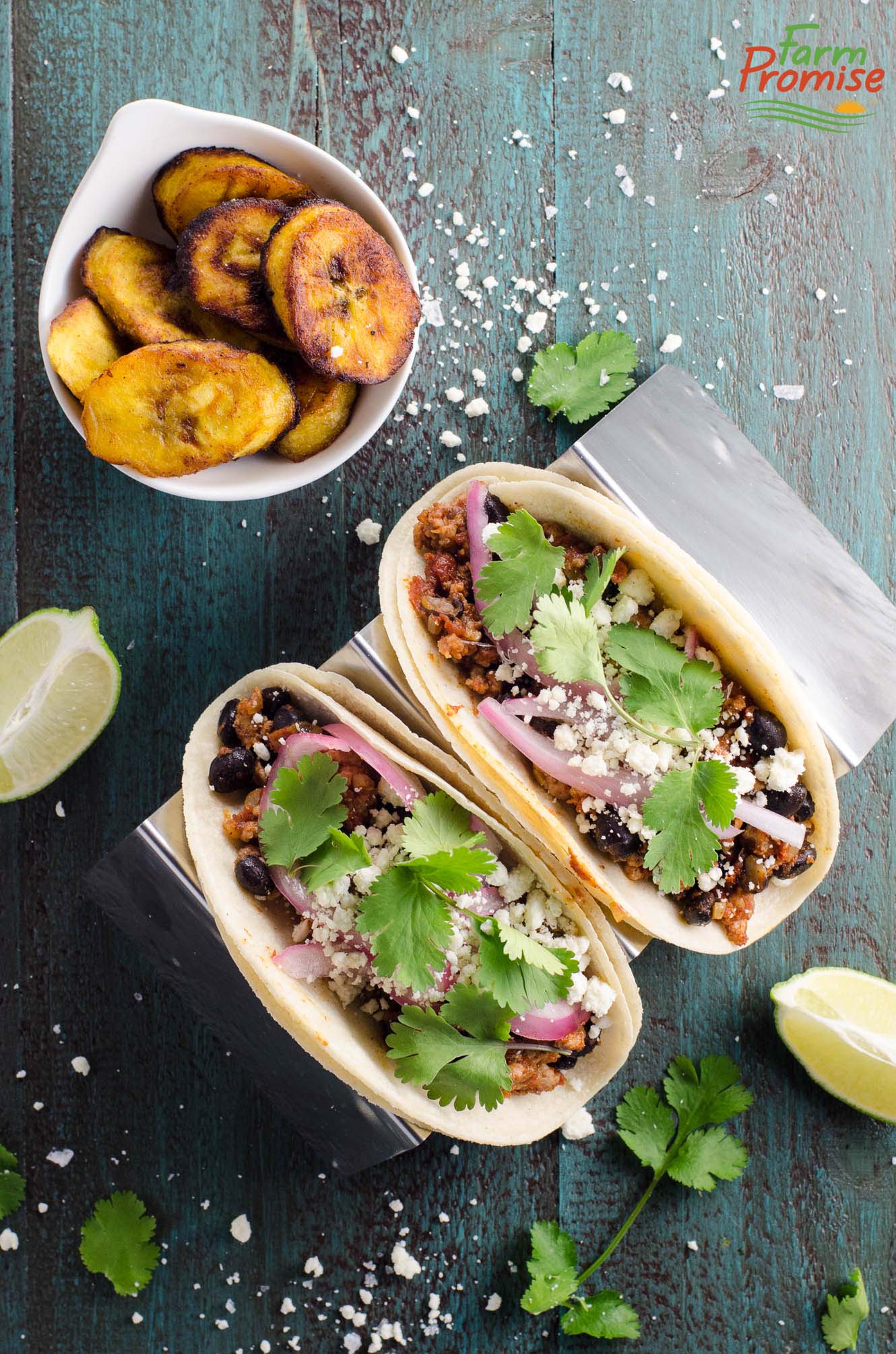 "Ask me about my taco problem." That's what it says on the t-shirt at the very top of the laundry pile of t-shirts I wish I had. I'd have worn that shirt like five days a week these past two weeks if I had it. It'd be soft like a corn tortilla and would make me feel a little bit spicy and a little bit vulnerable, like I'm speaking my truth without trying too hard.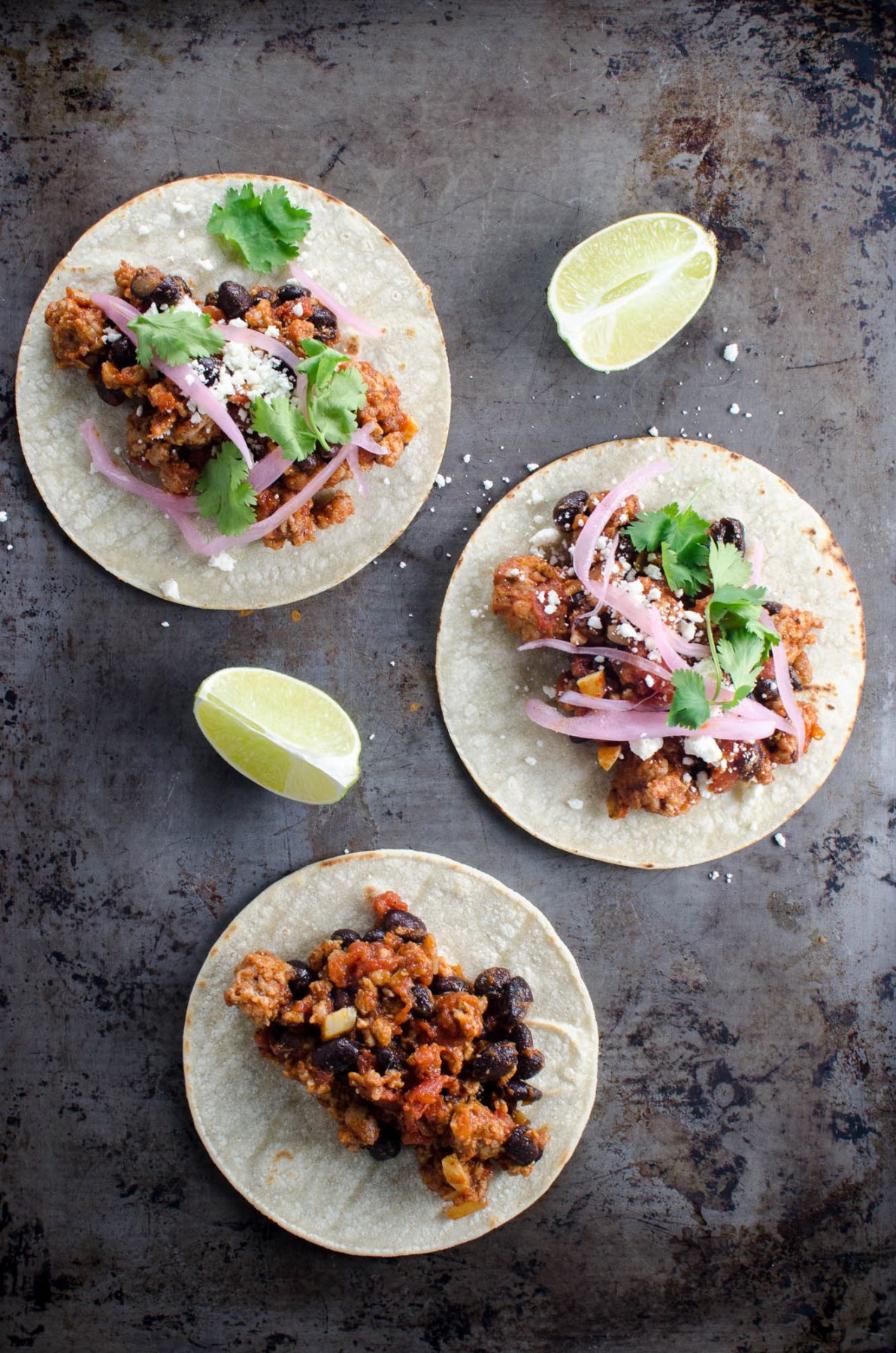 I'd tell you how many of these ground pork tacos with black beans we've eaten this week, purely because they're so easy and good and easy to feel good about. But that could get awkward quickly. So instead I'll tell you a little bit about the tacos themselves, and maybe you'll try them. And who knows what might happen after that? Maybe YOU'LL be digging your taco t-shirt out of the laundry pile for the next two weeks. A girl can dream.
So here's the deal. This is one of those recipes that's been kicking around in my head in some nascent form for far too long. Over the course of about a year it went from, "Hmmm, interesting," to "I should really do that," to "OMG WHY do these tacos not exist in the world?" Sometimes that's what it takes to carve out the time and space. Even for tacos. I know you know feel me on this one.
Anyway. When I learned that Farm Promise was looking for help spreading the word about their humanely raised pork from local family farms, I knew it was finally time.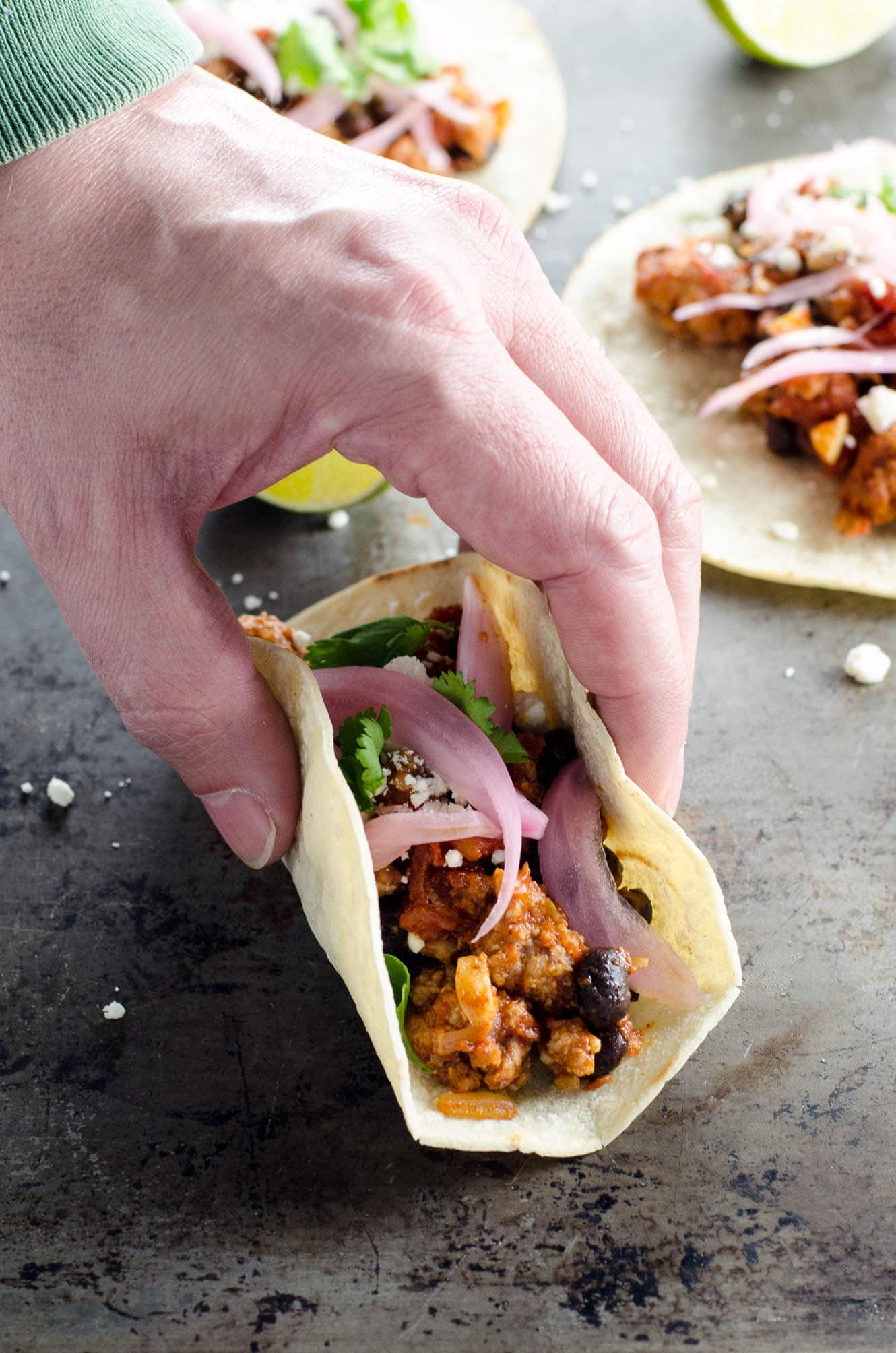 As you probably know by now, I'm careful about sourcing the meat we eat. The upside is that I feel really good about our choices. The downside is that sometimes I can spend approximately 13 million dollars on a home-cooked dinner for four.
Farm Promise pork is raised with no antibiotics ever, without gestation crates, growth promotants, or hormones. Their pigs are raised on an all vegetarian diet on local family farms. A wide variety of products, from rib racks to ham steaks, is available at ShopRite. Not a single one of those items costs 13 million dollars. Which is nice. Their mission is to make better-for-you pork accessible and affordable. I am so on board with that.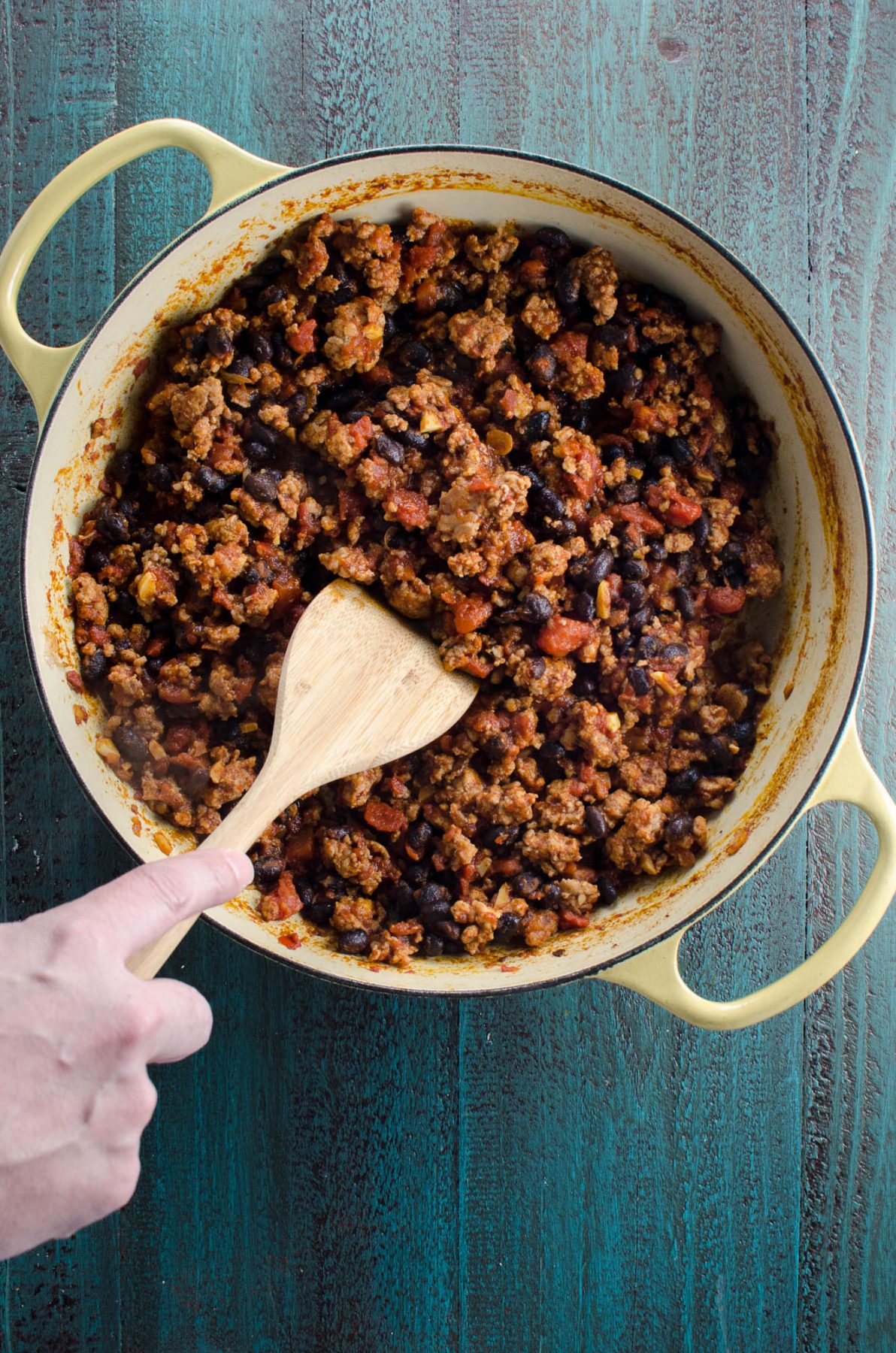 See Also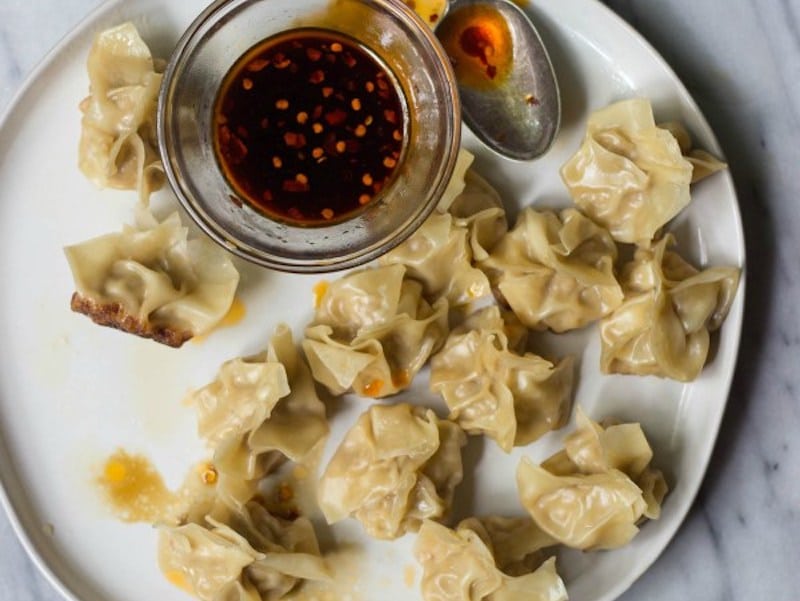 All of that is why I've been psyched — like slap it on a t-shirt psyched — to let my family stuff their faces with tacos recently. (We made ham and pea risotto and a great pork loin, too.) Well, that and the fact that these tacos taste like they've slow-simmered all day, even though they're ready in 20 minutes.
Be sure to top them with homemade pickled red onions.
That's all for today. I'll leave you to your tacos. Talk to you soon.
Print
Easy Black Bean and Pork Tacos
Author:

Carolyn Cope

Prep Time:

10 minutes

Cook Time:

10 minutes

Total Time:

20 minutes

Yield:

4

servings

1

x
Category:

Main
For the pork filling
1 tablespoon

vegetable oil

1

shallot (minced)

4

garlic cloves (minced)

1

pound Farm Promise ground pork

1

15.5- ounce can black beans (rinsed and drained)

1

10- ounce can diced tomatoes

1 teaspoon

fine sea salt

1 teaspoon

chili powder

1 teaspoon

ground cumin

1/2 teaspoon

sweet smoked paprika

1/4 teaspoon

dried oregano

1/8 teaspoon

ground cayenne
To serve
12

taco-sized soft corn tortillas

4 ounces

Cotija cheese (crumbled)
Pickled Red Onions (click the link above for my pickled onions recipe)

1 cup

picked fresh cilantro leaves
Lime wedges
Instructions
Warm the olive oil over medium-high heat in a 12-inch nonstick skillet. Add shallot and garlic and cook, stirring frequently, until beginning to soften, about a minute. Stir pork into skillet, breaking up with a spatula into small pieces, and continue cooking for a few minutes until lightly browned. Add beans, tomatoes (along with all their juices), salt, chili powder, cumin, paprika, oregano and cayenne to skillet and stir to combine. Reduce heat to medium-low and simmer for five minutes.
To serve, warm taco shells according to package directions. Fill each shell with some of the pork mixture and top with Cotija, pickled onions and cilantro. Serve with lime wedges.
Carolyn Cope
Carolyn is the voice behind the popular blog Umami Girl and writes frequently for other food-related publications. Equal parts live-to-eat and eat-to-live, she holds certificates from both the French Culinary Institute and the eCornell Plant-Based Nutrition program. Carolyn has lived and worked in New York and London and currently resides with her husband and two daughters in a sweet little seaside town in New Jersey.