Dominique Ansel bakery, SOHO, New York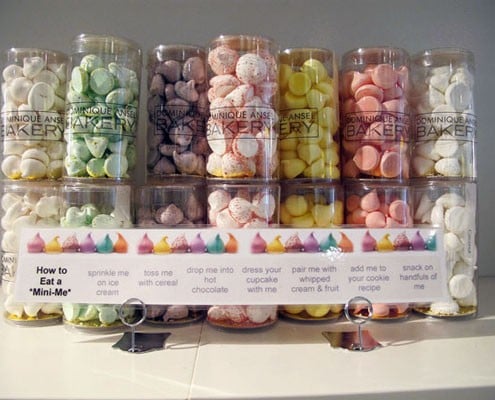 Dominique Ansel worked at Fauchon in Paris and was the pastry chef at Daniel restaurant for 6 years until he decided to open up this adorable little Parisian-style pastry shop in SOHO.
By Mayssam Samaha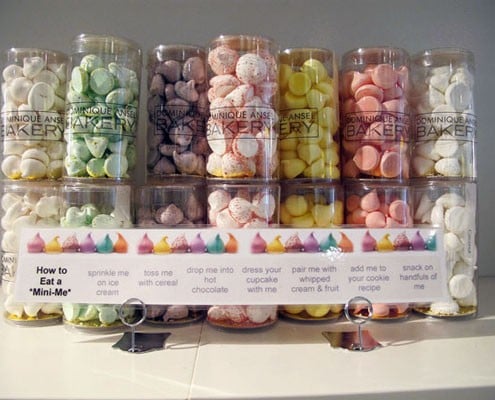 One of the sweetest discoveries I made during my last trip to New York City a few weeks ago was the new Dominique Ansel Bakery, which had just opened 2 or 3 weeks prior to my visit. Dominique Ansel worked at Fauchon in Paris and was the pastry chef at Daniel restaurant for 6 years until he decided to open up this adorable little Parisian-style pastry shop in SOHO. There you will find savory offerings for lunch but also and most importantly, a beautiful array of French pastries. Among the usual macarons and éclairs are some hard-to-find pastries like kouing-amann, cannelés and Ansel's take on the Paris-Brest, the Paris-New York. The kouing-amann, one of my favourites is a flaky and buttery pastry from the Bretagne region and Ansel's version is just delicious!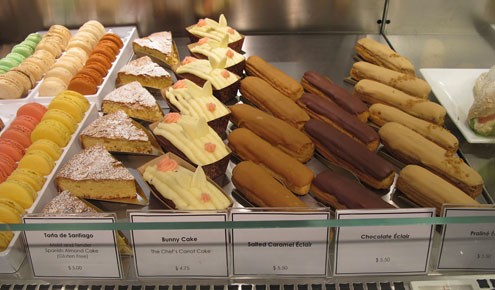 One thing that I couldn't leave the store without buying a ton of were the adorable "Mini-Me" meringues (picture above). The miniature colourful little peaks are just too cute and come in several interesting flavours. They make the perfect little gifts for a special someone or for yourself…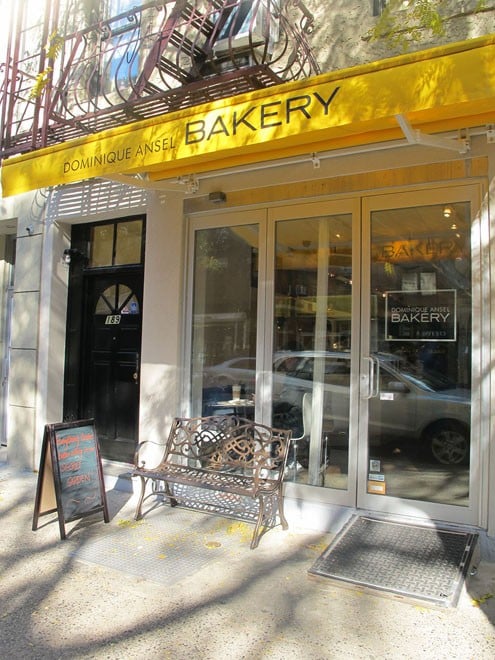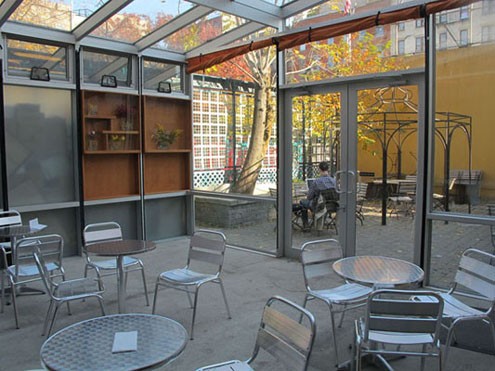 I fell in love with the beautiful narrow space the minute I stepped in. The all-weather terrace in the back is an oasis of calm and serenity in the middle of the hustle and bustle of New York City and the perfect spot to indulge in a little sweet snack. The "mini-me" colourful miniature meringues are so cute you won't be able to resist buying a few packages of those, I'm sure.
Dominique Ansel Bakery
189 Spring St
New York, NY 10012
+1 212 219 2773
Mayssam Samaha
Born and raised in Lebanon, Mayssam lived in New York City before finally settling on Montreal as her home. She is constantly roaming her great epicurean city - and the planet! - for delicious culinary discoveries. From Michelin-starred restaurants halfway across the planet to the latest hole-in-the-wall down the street, Mayssam doesn't discriminate and wants to taste it all!