Three nights. Three of the world's best chefs. 16 global gastro-travelers. It is the most coveted dinner ticket of 2012.
By Kalle Bergman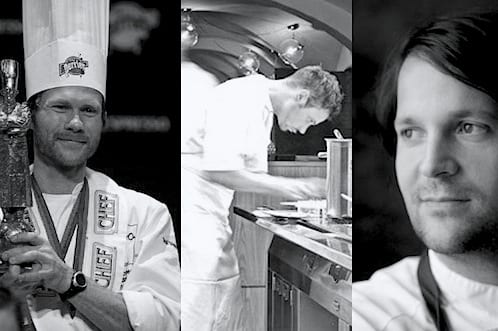 Imagine you're at an otherwise empty Geranium Restaurant, at a fun-loving dinner party of 16 international luxury diners, flown in from around the world.
You're sitting halfway in the open kitchen, looking at Bocuse d'Or Champion Rasmus Kofoed preparing the first of the 70 servings, you'll be dining the next three nights, including the highly esteemed AOC in a vaulted 17th century cellar – followed by a great finale at The World's Best Restaurant, Noma.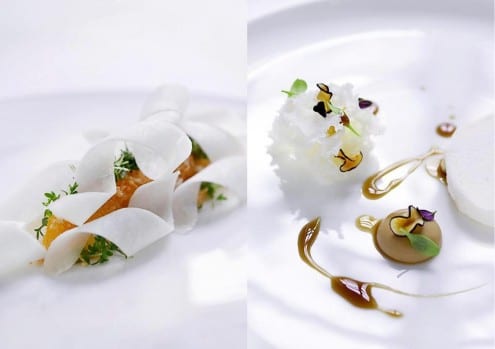 These three top restaurants have, for the second time, quite extraordinary been arranged into gourmet trilogy by Kristian Brask Thomsen – a sommelier turned professional bon vivant and culinary ambassador with one of the world's best rolodexes – hosting his prestigious dinner party, presented in three culinary chapthers:
The Champion (Rasmus Kofoed of Geranium)
The Wizard (Ronny Emborg of AOC) and
The Guru (René Redzepi of Noma)
During "Dinner Impossible" 16 guests will be spending three days and nights together in Copenhagen – socializing and dining their way through the absolute best of what the pivotal point of gastronomy in the Nordic region, has to offer.
The fixed price of this Copenhagen-event also gives you a clue of the company: € 1500 a seat.
Guest lists are kept top secret, but the last three spanned a dozen nationalities and included world-famous actors, billionaires, a Tour de France winner, pop stars, models, artists, a CEO of a major financial institution, and – Brask Thomsen thinks – a spy. "People who are a little crazier than most", he added in a recent interview in Forbes.
What: Dining Impossible 2
Where: Geranium – AOC – Noma, Copenhagen
When: November 6th, 7th, 8th
View the detailed information on how to get a ticket here:
Bon Vivant Website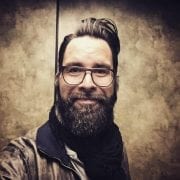 Kalle Bergman
Kalle Bergman is a food writer and media entrepreneur who is the founder of Honest Cooking. As a food writer, his writing has been regularly featured in publications like Gourmet, Los Angeles Times, Huffington Post and Serious Eats. He is obsessed with simple food, more often than not from his native Scandinavia.