Dining in Hawaii: More Than Poi on the Big Island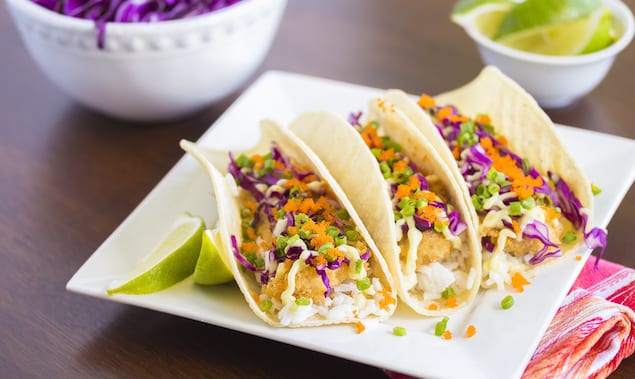 Casual island vibes are in the air as eateries bring variety to the Hawaii restaurant scene with distinct and tempting food.
By MLiss A Hinshaw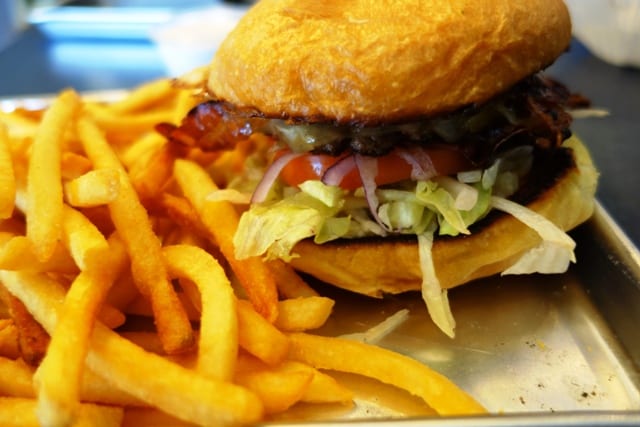 Kohala Burger and Taco
Food in Hawaii has come a long way and is more diverse than heaping plates of loco moco and cups of pineapple whip. Of course, tourists want to try legendary poi with its storied history as an old time Hawaiian staple.
Sure, burgers are an all-American, satisfying food with burger joints dotting the landscape, but when they are handcrafted with local, grass-fed beef and served between fresh-made buns, they are a different animal.  Kohala Burger and Taco near the Kohala Coast prides itself on hormone and antibiotic free beef, handmade milk shakes and sustainable fresh fish. Owner Cary Peterson was working the grill the day I popped in and said his food feeds hungry shoremen from the nearby harbor, college kids on break and families on vacation.
My vacation mindset made it easy to choose between burgers, fries and fish tacos. I noticed the brioche bun was grilled as I bit into the juicy burger and the fish was fresh resting in an island made tortilla topped with mild salsa. It's a great casual restaurant with friendly service.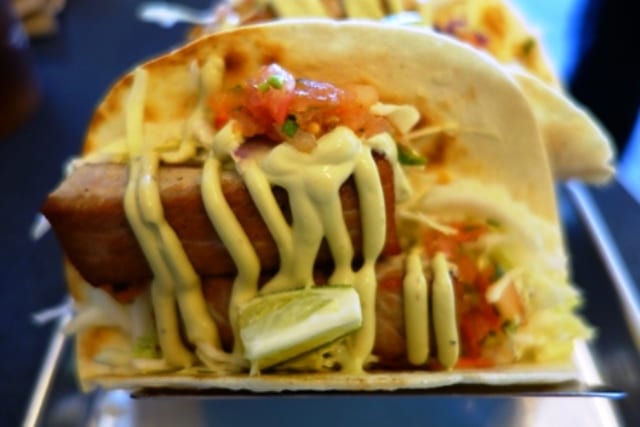 Kohala Burger and Taco
61-3665 Akoni Pule Hwy #13D
Kawaihae, Hawaii 96743
Pueo's Osteria
Deep into his roots of fine Italian cooking, owner and Executive Chef James Babian showcases regional, seasonal and artisanal food at Pueo's Osteria. Neatly tucked away in a plantation style courtyard within the village of Waikoloa where the locals live, the restaurant is on the radar of tourists as well. The evening I dined at the bar partaking in early dining specials and Italian wines, Chef Babian was hands on in the kitchen making fresh pasta using a hand crank pasta roller. There were plenty of cooks in the small kitchen, but Chef didn't stray far from overseeing the formation of the antipasto platter, layering fresh burrata cheese over locally grown tomatoes and topping house made fennel sausage on top a rustic pizza.
Chef Babian told me the name Pueo comes from an indigenous owl representing his desire to stay open late at night serving extraordinary food after most restaurants are closed. Chef's many years of cooking at prestigious restaurants has given him a keen sense of preparing quality food for the community. He cooks with local island ingredients and makes stocks, pasta and dessert fresh every day.
There is always room for dessert, especially when the crostata pastry filled with pineapple and blueberries, served with vanilla ice cream is on the menu.
Pueo's Osteria
68-1845 Waikoloa Rd
Waikoloa Village, HI 96738
Casual island vibes are still in the air as these two eateries bring variety to the Hawaii restaurant scene with distinct and tempting food.
MLiss A Hinshaw
M'Liss is a freelance travel writer with a niche for food which together makes the world her place to explore fabulous sites and tasty foods. After retiring from public safety work in San Diego, she picked up the pen and pad and with a camera around her neck started searching for delicious desserts, occasional protein to balance the sugars and all served in scenic locations. Here's to your food adventure...