With a large population of Spanish-Basque, Boise has a rich culture and food scene that is meant to be discovered, tasted, and enjoyed.
By Annelise McAuliffe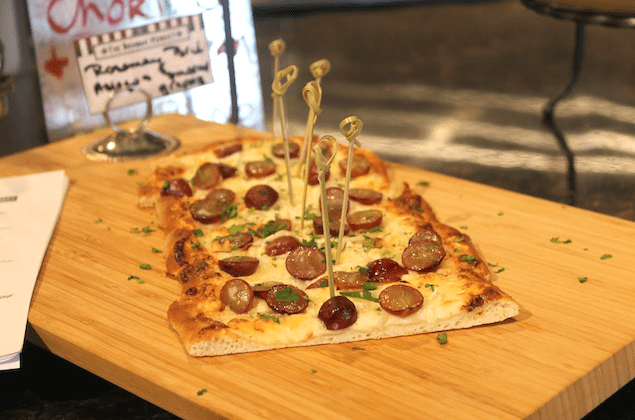 To fully experience the Basque presence in Boise, Idaho, I was told again and again that I had to return at the end of July during the Jaialdi festivities. With one of the largest Basque populations in the US, succeeded only by the French-Basque community in California, the city of Boise spends a week celebrating the culture. Jaialdi attracts people from all over the US, Europe, and even the Basque region itself.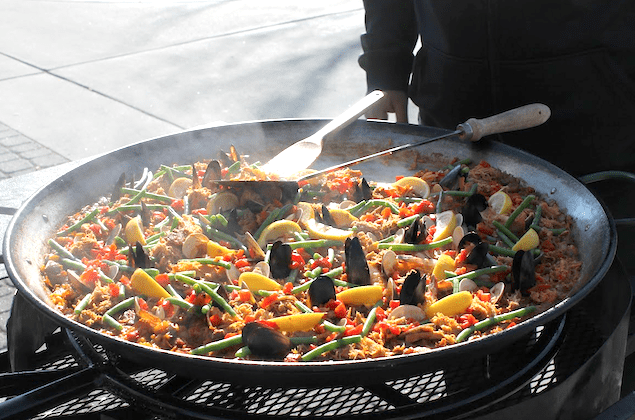 A trip to Boise, Idaho at anytime of the year is not complete without having a literal taste of its Basque culture. Head to The Basque Block in downtown Boise to receive your first dose of history. Restaurants, a market, a restored Basque boarding house, and a museum line the designated section of the street. If you happen to be by on a day when The Basque Market is making their aromatic paella in the street, grab a plate to enjoy as you explore!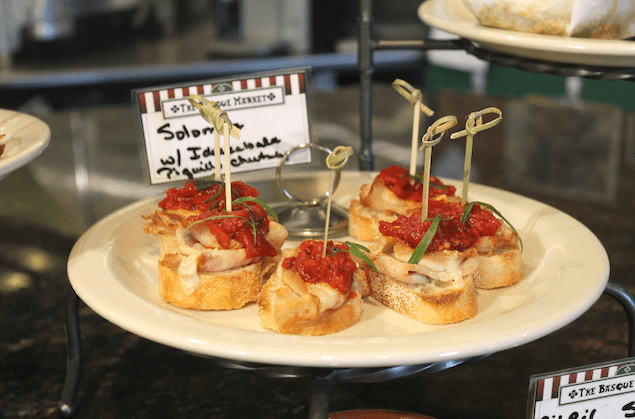 The Basque Center strives to keep the culture and community alive with their many events, including learning traditional dances or playing games, such as Basque handball. Be sure to tour the museum to truly understand why the group of indigenous peoples chose to come to the United States and their adventures as they settled in Boise. As is true with most cultures, it is often most informative to learn of another land, lifestyle, and economy through their foods. At the museum, one will discover that the foods enjoyed by the Basque in boarding houses in Boise were often simple, family-style bean dishes with plenty of onions and garlic for flavor.
While there are several Basque restaurants to choose from in the Boise-Metro area, The Basque Market is a favorite place to explore for small bites of authentic foods, also called pintxos, as well as beautiful wines and ciders to match. Featuring more of the Spanish-side of Basque cuisine, owners Tara and Basque husband, Tony, serve traditional brunches, dinners and snacks along with selling canned goods, wines, oils, and even soaps from the region.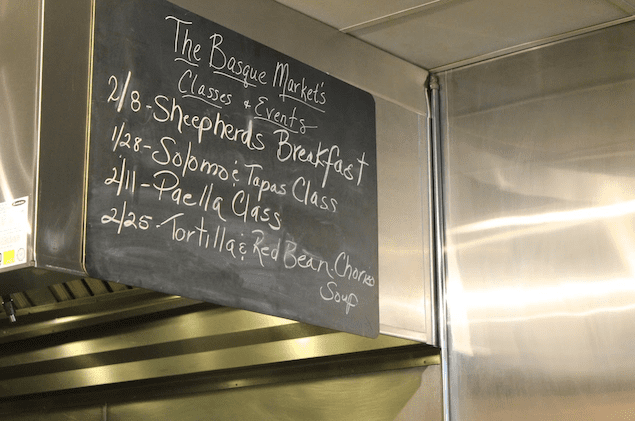 Owner of The Basque Market, Tara McElhouse-Eiguren describes her Father-in-law's journey to Boise. She describes its similarity to many others who came to the area from the Spanish-Basque region as we nibble on authentic Basque bites. Once a few Basque families came to Boise, others who came to America for work followed in their footsteps to Idaho so they could be together as a culture. While most of the Basque people never intended to stay away from their homeland for long, many ended up settling in the area for good. Today, there are not only ancestors of the Basque people in Boise, but also a strong Basque culture that is thriving. Tara even mentions a preschool in the city that offers education in only the Basque tongue a few days of the week so young children may be immersed completely in their history.
See Also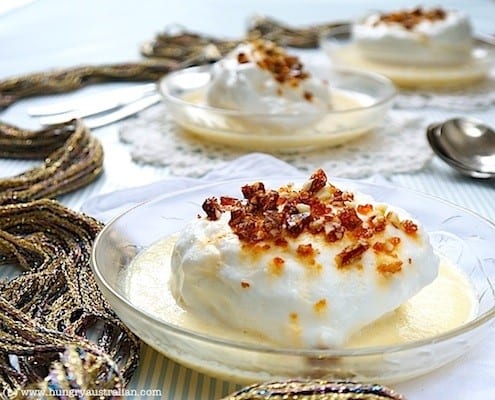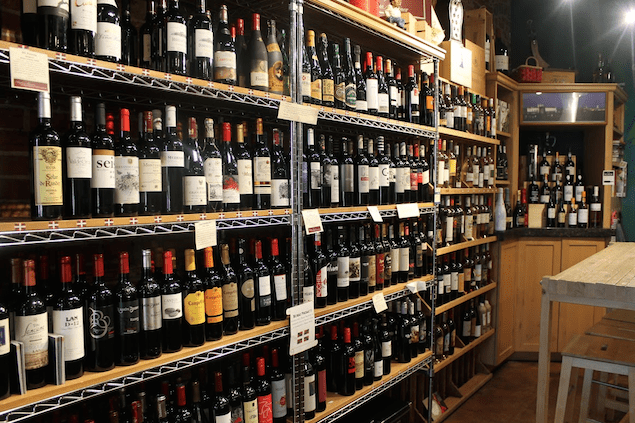 At The Basque Market, enjoy Basque cheeses served with quince paste, slices of cured meats and a glass of the regional Txakoli wine. Tara fondly describes her family's trips to the Spanish-Basque region as nights that end later and mornings with later risings that begin with a traditional sandwich and a glass of "breakfast wine" or the Txakoli. Think of a low-alcohol glass of a slightly sparkling, dry white wine that has enough acidity to be refreshing and wake you up. Take advantage of its palate-cleansing abilities and drink it as an aperitif before or after a large meal.
For a lunch bite, Tara recommends the salt cod Bacalao or pintxos served on crusty bread. Be sure to try the sobrasada majorcan sausage. Perhaps an unusual texture to some, the sausage is similar to a pate and is made of raw minced meat and spices that have been cured. Regardless of what you eat, pour a Basque cider with your food. Tara suggests the Txopihodo Sagarno that is made in the French-Basque region. The tart, dry ciders coming from the cider houses are best when served with food and poured from above, a trick that I have yet to master.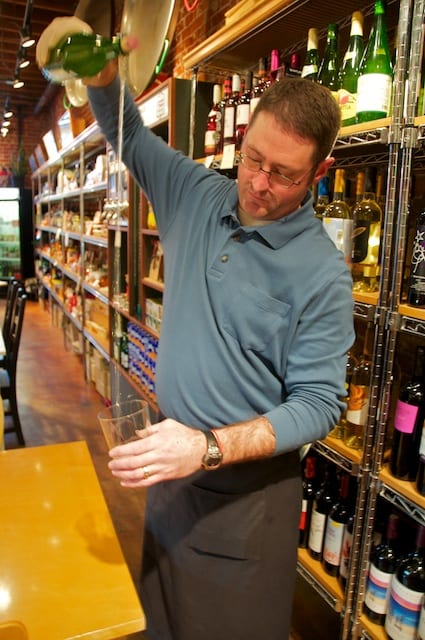 www.nwfoodnews.com
Gourmands or curious eaters looking to enjoy a new cuisine should pay a visit to the Basque area of Boise. Not only is is a great place to learn a special peice of the city's history, but it is the perfect area for a delicious, authentic meal and a wine recommendation to match.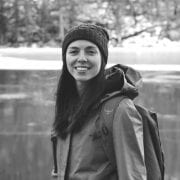 Annelise McAuliffe
Mandatory family outings to the Detroit farmers' market and nightly home-cooked meals cultivated Annelise's respect and curiosity for food. A graduate of The Culinary Institute of America, she spends her free time in New York City recipe testing, eating breakfast all day, and dreaming up international culinary adventures.