This dark chocolate pound cake is for the serious chocolate lover, and whatever you do, do not skimp on the ganache frosting.
when it comes to cake, i definitely favor pound or bundt cakes over heavily frosted layer cakes. i did make my dad his favorite german chocolate cake for his birthday a few years back, and i do love this devils food cake with raspberry frosting. but i can probably count on one hand the number of layer cakes that i have made that actually turned out well.
so i stick to pound cakes like this chocolate pound cake and the occasional bundt.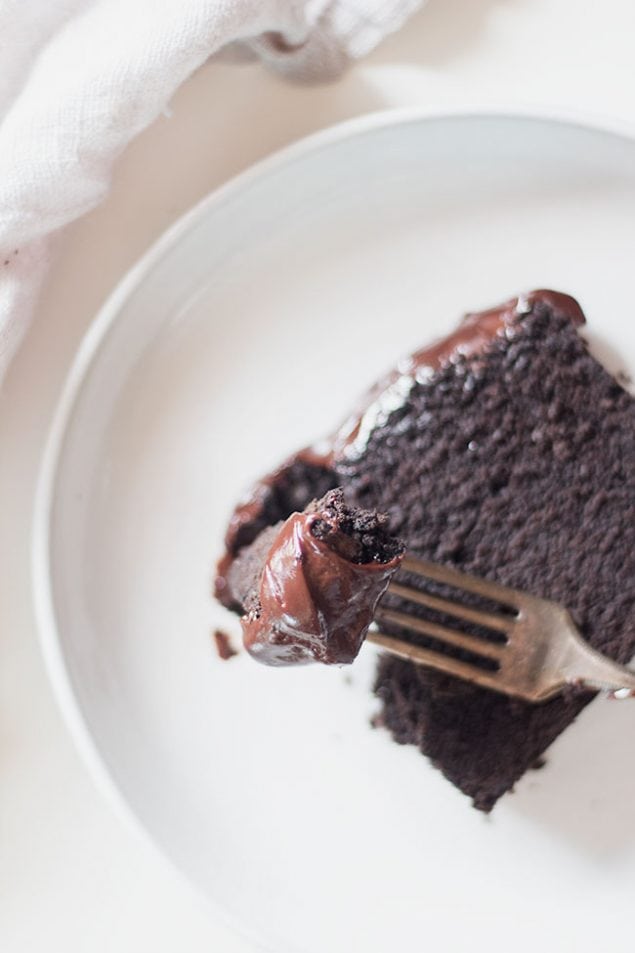 life has been crazy lately. kids in school. basketball 5 days a week. a quick vegas trip for ians birthday. a visit from my parents, house painting, and a much needed solo weekend in san diego.

to say i am exhausted is an understatement, but i finally feel like maybe things are calming down. at least a bit. unfortunately with teens in the house, that changes daily. for now i am looking forward to an event free weekend, football watching, some r&r,
and a slice or two of this chocolate pound cake.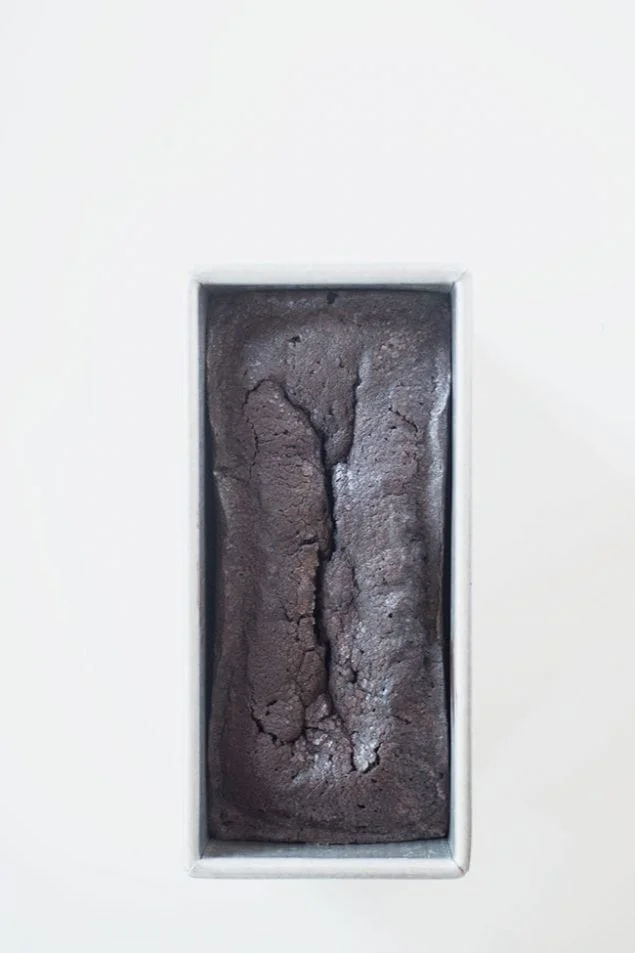 Click here for the ganache recipe.

Dark Chocolate Pound Cake
Ingredients
for the pound cake
1 cup dark cocoa powder
1 cup flour
1 cup butter, softened at room temperature
⅔ cup brown sugar, packed
⅔ cup granulated sugar
5 eggs, at room temperature
2 tsp vanilla extract
for the ganache
Click the link above for the recipe.
Instructions
preheat oven to 325 degrees
grease standard loaf pan and line with a parchment sling
in a medium bowl whisk together the flour and cocoa powder
in the bowl of a stand mixer,using the paddle attachment cream together the butter and sugars until light and fluffy - this will take about 5 minutes
add eggs one at a time, and vanilla
reduce the mixer speed to low and slowly flour/cocoa mixture and mix only until the flour is incorporated
pour batter into the prepared pan
bake in the center of the oven for 60 minutes (a pick inserted int he center should come out clean) if needed bake an additional 5 - 10 minutes
cool in pan 15 minutes, carefully remove cake to a rack to complete cooling
to make the ganache, simmer the cream in a small saucepan until hot - but not boiling
pour over the chopped chocolate, and let sit for 5 minutes - then whisk until smooth
pour ganache over the completely cooled pound cake