Learn how to make cured Italian-style pork jowl that can be used in a variety of dishes, including pasta carbonara, to add a delicious depth of flavor.
Shutterstock: Only Fabrizio
Guanciale (pronounced gwan-CHAH-leh) means pillow in Italian. It also means amazingly-cured pork cheek or jowl.
Guanciale is made from the jowl (the face area) of the pig and is one of the simplest cures for an amateur to make at home. The jowl is relatively thin and thus you are more likely to cure it all the way through to the center. It compares well to pancetta and can either be eaten raw if sliced thinly or cut thick and pan fried to add depth and flavor to many dishes. It is an indispensable tool in the Italian chef's arsenal of ingredients. It can be used for a flavoring for stews or soups and as a featured ingredient in many pasta preparations such as carbonara.
If you've never had this amazing concoction of fatty, porky sweet and salty goodness I encourage you to run—not walk— to your local salumi purveyor and get some now.
Unlike bacon made from the belly, face bacon contains a high ratio of collagen to fat, and this is what makes it so unique. The flavor is incredible. You don't smoke the bacon, so there is a very earthy porkiness to it. No, this isn't the kind of bacon you fry up with your eggs. This is the dream bacon you need to make the most incredible Pasta Carbonara you've ever had, and I am not exaggerating. People have told me that guanicale changed their lives after tasting it at Stagioni. We've included it in soups, on salads and in our popular braised greens.
Make it yourself or head to Stagioni in Charlotte to enjoy if from Chef Quick himself.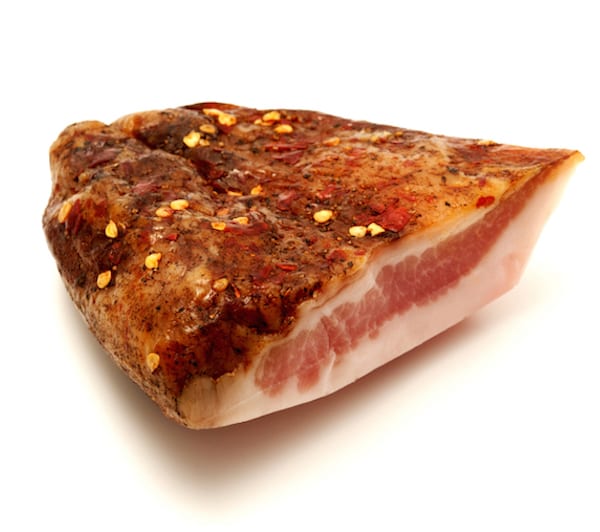 Chef Ashley Quick
Ingredients
1

pork jowl skin on

all hair removed either with a sharp razor or blowtorch

1/2

c

brown sugar

1/2

c

kosher salt

1

tb

each black peppercorns

juniper, red pepper flakes, mustard seed, star anise, allspice.
Instructions
Toast and grind dry spices, combine all ingredients, rub mixture on jowl, there should be some left over for next time.

Wrap tight with cling film. Refrigerate for 5 to 7 days , turning daily.

After curing, rinse under cool water, dry and hang for 3 weeks... when ready slice thin as possible and eat with crusty bread, pickled veg, grainy mustard, or cook for greens seasoning, like collards, turnip greens, etc.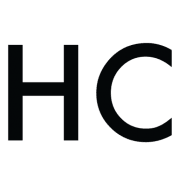 Chef Ashley Quick
Chef Ashley Quick is the head chef at Stagioni in Charlotte, NC. Working in season, he utilized locally-sourced ingredients to create an Italian style menu of fresh pastas, wood-fired pizzas, and slow-roasted meats.