Gilda Claudine Karasik experiences the culinary cultural tradition not of a nation, but of a family.
By Gilda Claudine Karasik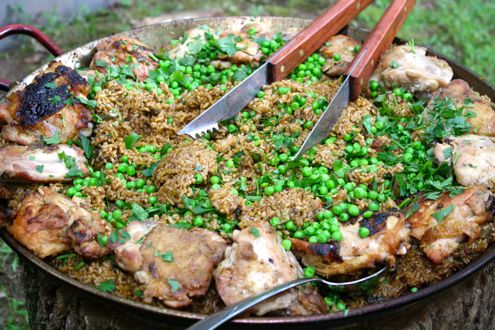 Often, food is a manifestation of cultural identity and pride but the way in which a family cooks and eats together is a culture unto its own.  Culture with a small "c," that is.  Food—from the way it is chosen and prepared to how it is served and savored—is as much style and taste as it is an expression of love and community.  As a guest at someone else's table, I am a tourist of palates and preferences but also a consumer of attitudes and appreciations.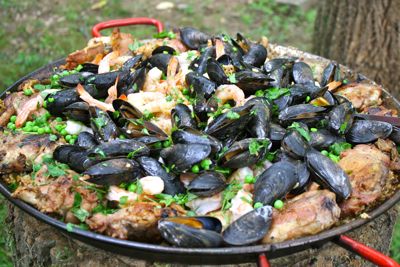 A cook's every decision is deliberate, sometimes painstaking, taking into account likes and dislikes, allergies and intolerances, cravings and appetites.  For some, there are traditions and religious practices to consider. But always, to break bread with others is to experience something unique even if I've sampled the same menu a million times before.
A few weeks ago, I was with my family at a friend's home for a backyard feast of roasted pig and paella. The late afternoon was perfectly temperate, promising early-evening fireflies and crescendoes of laughter around the table.  Puffs of dusky smoke and briny steam rose from the paelleras (the special pans used to make paella) as our hostess swirled rice at regular intervals.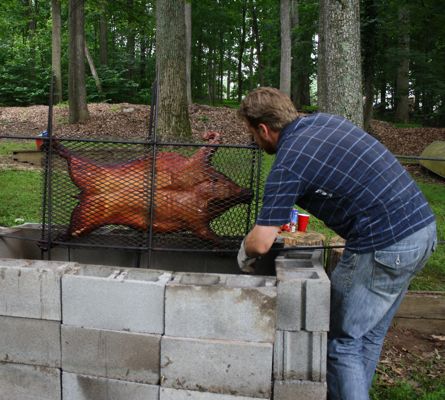 The pig, bronzed and taut, beckoned as rendered fat dripped over crackling embers.  We mingled, sipped sangria and margaritas, and waited to fill our bellies.
And I thought, What a beautiful moment in this place with these friends.
I could have easily imagined myself in Valencia eating paella, scraping the soccarat (the crust of toasted rice at the bottom of the pan) and raising a fork of rice and Mediterranean mussels to my mouth.  I could have dreamed of roasting a suckling pig on a Cuban beach, the ocean air salting my skin and hair and a minty Mojito quenching my thirst.  But, instead, I was in Maryland experiencing something just as special: the culinary customs not of a nation, but of a family.
Gilda Claudine Karasik
Gilda Claudine is a lawyer and freelance writer. She blogs about Mexican food and culture at www.dosgildas.com and about writing at www.dkwritings.wordpress.com. She is currently working on a her first novel.