Travelling Midwest and curious to know what is there to eat, and eat again?  In the city of fountains, also home to the best BBQ joints in the nation, Kansas City has many options for fine to cheap dining and other activities to keep you occupied and satisfied.
On a recent trip to New York, Midwesterners from KC's popular kitchens, music and other creative studios congregated to bring their tastes and entertainment for " Kansas in the City." Here they had the opportunity to share what prospective travelers could eat, do and eat again in the city of fountains.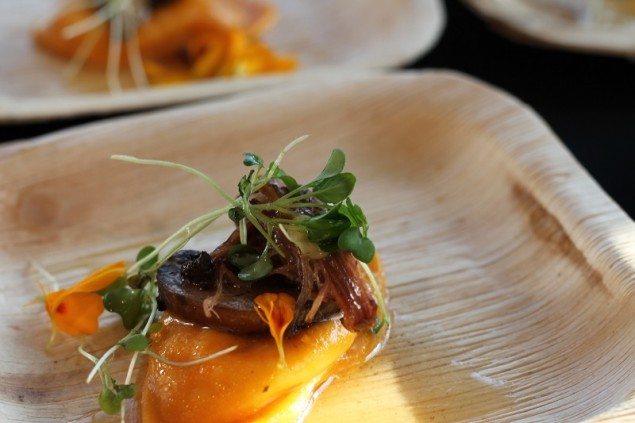 Food
While Kansas City is best known for its finger licking barbecue joints, over the years the city's food scene has evolved. Becoming a vibrant destination where chefs work to make "beautiful food for the people."
Magnolias on the Move– Executive Chef Shanita McAfee-Bryant shares her deep love for southern cuisine via the excellent dishes she creates at Magnolias. Using southern as the foundation for her creations, based on her wealth of experience her southern eats are mixed with international flavors and techniques too. At Magnolia's, eaters experience modern southern food; Sweet potato is stuffed inside ravioli, Pork Belly is served with grits. Her food truck, delivers eats at random destinations with the option to cater events.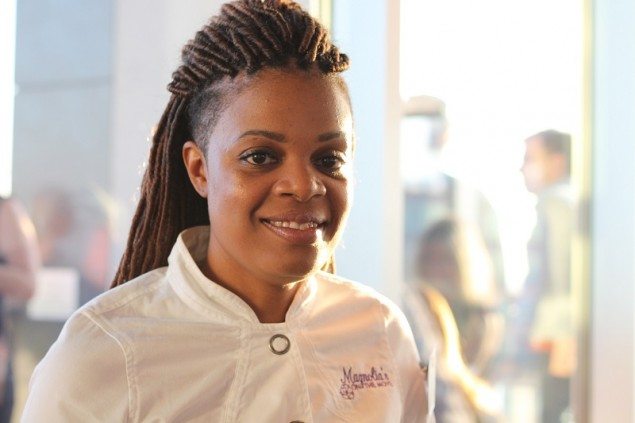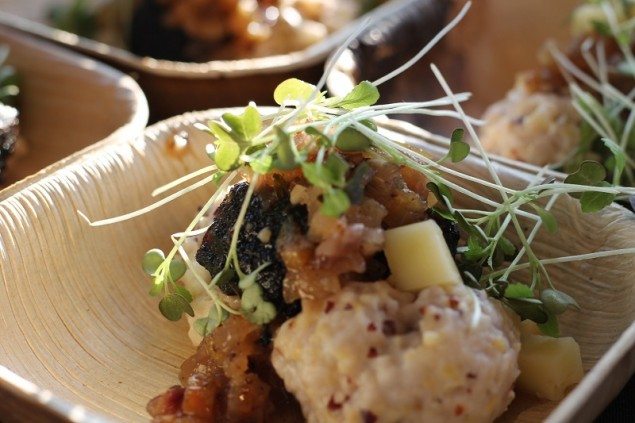 RM39: Farm to table destination rooted in Kansas City's flavors Executive Chef Ted Habiger takes lead, introducing eaters to honest food. There is no questioning where the produce and ingredients are sourced for the solid menu as the list of MO farmers are displayed on the site. The restaurant is famed for its eclectic dishes whereas the venue can be labelled as hipstery, but the moral of their food story is even the regulars from England will proclaim the food is honest. Try his mushroom pho, mushrooms are sourced from local farm in West Bottom.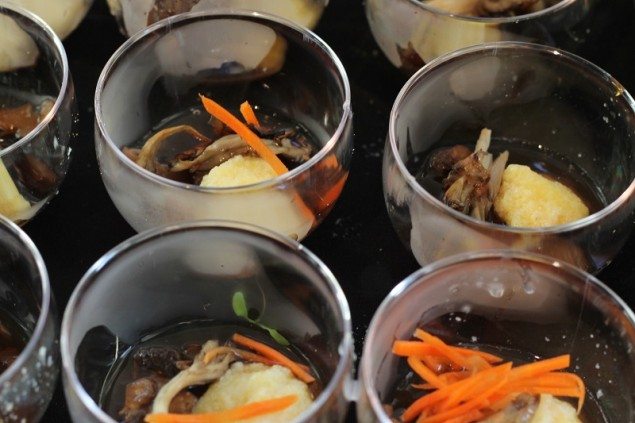 Sweets
Mulberry and Mott; macaroons and ice creams are the shining stars of founder Natasha Gollener's Mulberry and Mutt. Her pastries are  featured in Williams Sonoma and Dean and Deluca. Her old fashioned ice creams are featured in popular restaurants throughout Kansas City.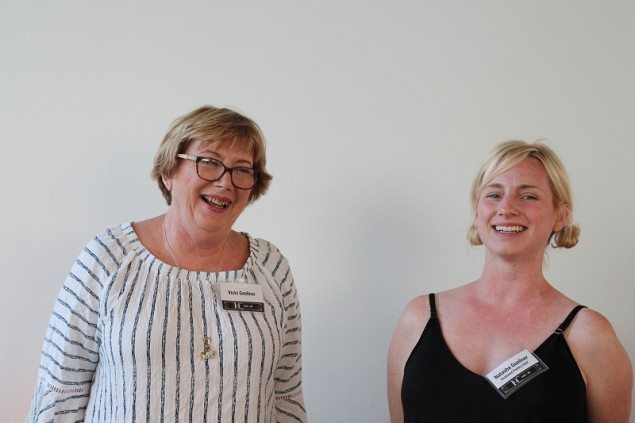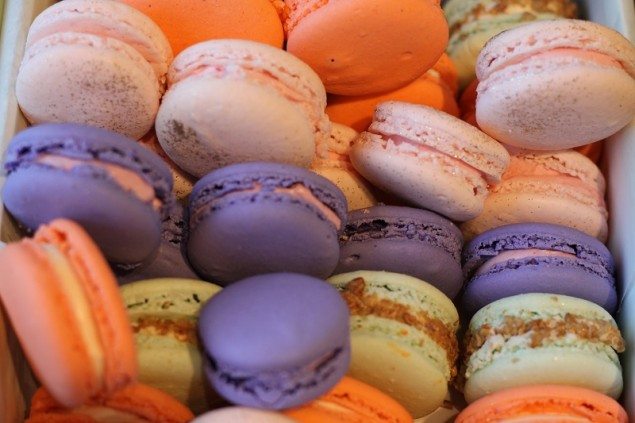 Drinks
The Reiger; hand-crafted cocktails are available in addition to the hotels' tradition of hospitality and classic American dishes at its restaurant. Together with Chef Howard Hanna, Ryan Maybee ( expert in wines and spirits) is behind the well mixed cocktails. Either try a classic and stronger blend like the Pendergast; Old Grandad Bonded Bourbon, Dolin Rouge, Benedictine, Angostura bitters. Or a seasonal and lighter cocktail like the Beetle-Juice. The Rieger – Chef and partner of the hotel and restaurant Howard Hanna.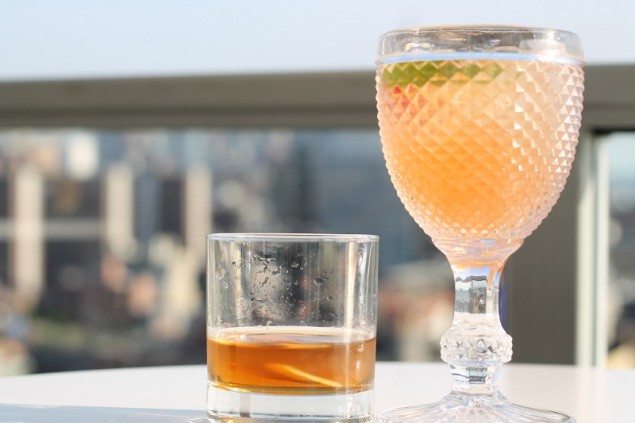 Thou Mayest; the destination where "coffee is done right". Founder Bo Nelson introduces specialty coffee and cocktails in the Crossroads Art District of KC. His goals at Thou Mayest is to feed customers with the right amount of buzzed, from AM to PM with its' aged coffee barrel selections. Also, to continue the Crossroads Art District philosophy to prosper connections and community growth, via a good drink. What to try? The Caffe Amaro; inspired by the original cafe amaretto found in the birthplace Italy.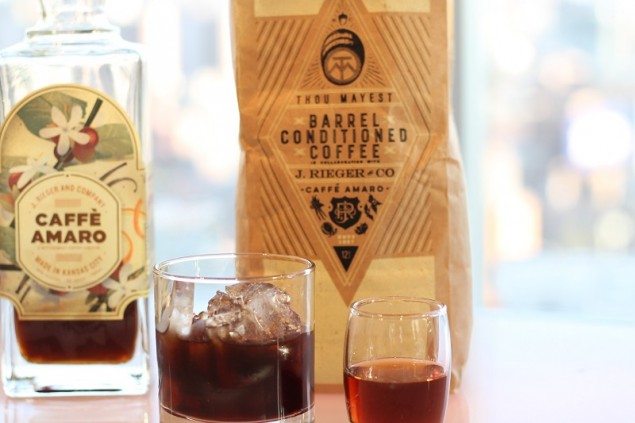 What to do?
Wander through these two neighborhoods to find nightlife or daytime activities. Either clubs or bars playing the soulful tunes of Hermon Mehari or daytime explorations where you make a pit stop in a coffee shop decorated with art by Pat Egger. Celebrating Kansas City.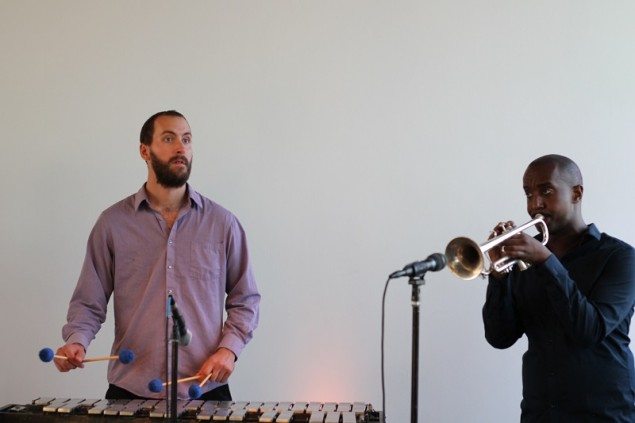 Crossroads– compared to New York's Williamsburg: in the intersection of two streets in downtown Kansas City. It is described as Kansas City's eclectic enclave of boutique shops, one-of-a-kind restaurants, creative businesses, studios and art galleries" –
Westport– compared to New York's West Village – "the neighborhood is known for its blend of tasty eateries, trendy boutiques and popular nighttime hot spots. By day Westport buzzes with residents and tourists, but really comes to life at night as the restaurants and bars fill up" –
While the focus here is not on BBQ, a post without a few recommendations for BBQ joints would not be right. It is called the heartland of BBQ! Here are a few recommendations from KC natives for joints perfecting the art of slowing smoke and fire meat.
Joes – From Anthony Bourdain to Andrew Zimmerman to the New York Times, Joes is proclaimed to be THE BBQ spot to visit before you die.  Long lines to be expected for the affordable price.
Q 39– This restaurant uses gas and wood fire to offer fresh-made BBQ using fresh meats, house made sauces and herbs, and award winning skills.
FuD– expect the unexpected with a vegan BBQ joint using jack fruit as the staple "meat".
To learn more about Kansas City, VisitKC.com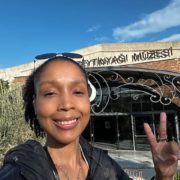 Alyssa Holder
Alyssa Holder is a writer specializing in food and travel topics since 2015.