Along the western bank of the Potomac River, explore the city of Alexandria. Home to cupcake chicken, Banh Mi dogs, and reinvented Samoa donuts.
In the past Alexandria served as a base to break down dividing walls in the U.S. Today the historic center is breaking down the conventional walls in American food. Ironic as it may sound, historic neighborhoods such as Old Town and Del Ray goes beyond traditional and ordinary cuisine. Alexandria adds something extra, turning the city into a creative food hub. Locals and visitors flock to the city for its low key beauty, but also for one of a kind eats.
Here is a preview of what you can find in Extraordinary Alexandria.
Short Rib Grilled Cheese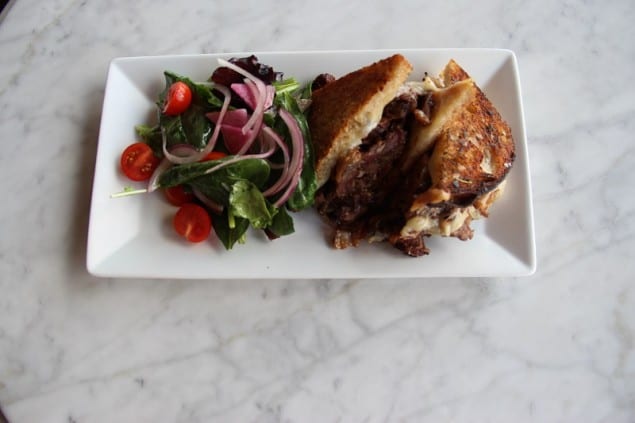 Both an adult and kid favorite comfort food. We all love the simplicity and warmth a grilled cheese sandwich provides us. At the Junction Bakery & Bistro (located on 1508 Mount Vernon Ave, Alexandria, VA 22301) diners can enjoy this classic with an added twist. The twist on this favorite comes packed barbecue ribs, swirled into melted cheese, sandwiched in between freshly made bread. Junction Bakery & Bistro is simple with no frills, pairing homemade breads and goods with comforting ingredients.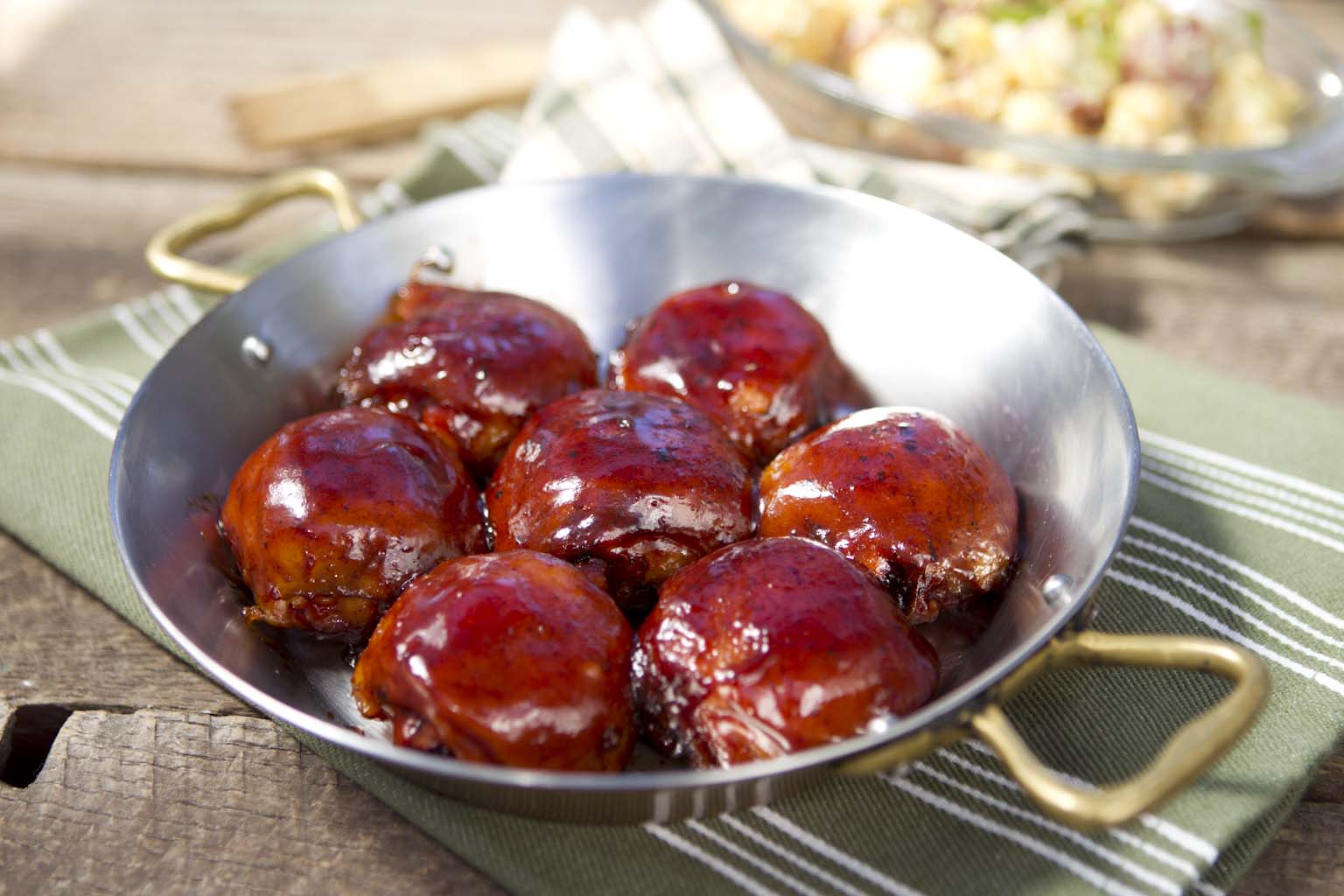 Alex Martinez
Cupcake Chicken
Sweet cupcakes are never a bad idea, especially when you are craving something sweet. But have you wondered how this sweet classic would taste prepared savory instead? Good news folks, slated to open soon in Old Town, Myron Mixon's Pitmaster Barbeque is where you can experience the cupcake chicken! It sounds strange, combining the ingredients chicken and cupcakes. Break down the conventional cupcake wall and try this savory creation with a beer on the side.
See Also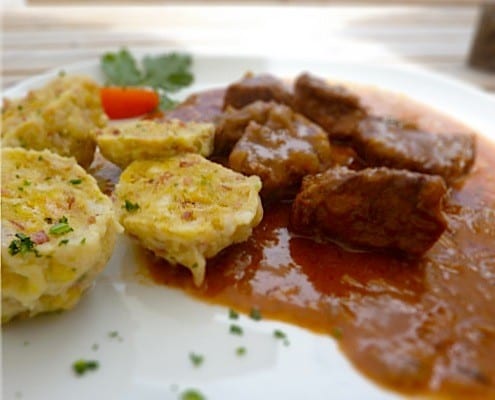 Taste like Samoa.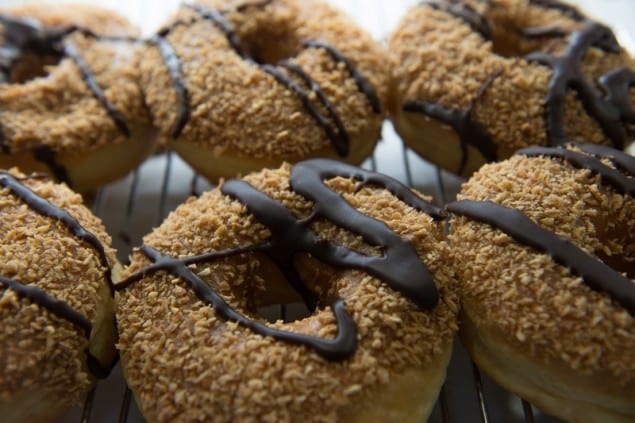 So if there are savory cupcakes what about sweet creative options? Alexandria supplies this as well. Venture to Sugar Shack Donuts, contending as one of the top donuts eateries in the US. While they do have classics such as the vanilla chocolate and red velvet, the "Taste like Samoa" donut is a must. The donut comes with the following; Samoa crisp cookies, coated in caramel, sprinkled with coconut and striped with a dark chocolatey coating. This light and fluffy sweet treat can be eaten whenever your sweet tooth kicks in. Enjoy it for breakfast, midday snack or even at night when the Sugar Shack Donut opens their speakeasy Captain Gregory's. Eating donuts alone is great but donuts and cocktails, yes please!
Banh Mi Dog.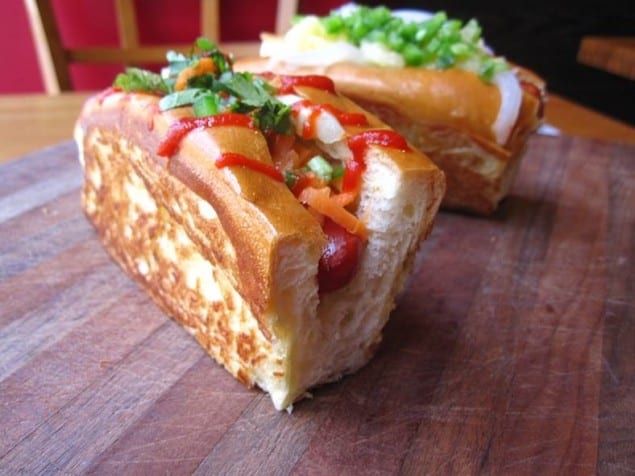 The New York classic hot dog gets a makeover in Old Town, Alexandria. At Haute Dogs and Fries (610 Montgomery St, Alexandria, VA 22314 ), the Banh Mi Dog will give guests a taste Vietnam. Served on a toasted soft New England style buttered bun. This dog includes sriracha mayo, carrots and jalapenos evolving the basic wiener to a gourmet heights.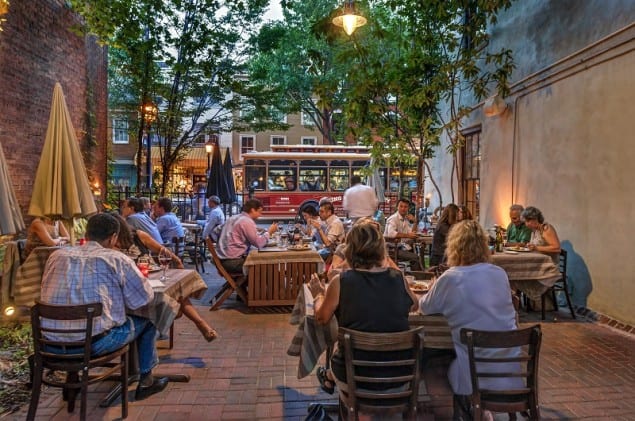 Hungry to sink your teeth into one of these Alexandria's creative comfort eats? The city is perfectly located on the DC Metro line, 10 minutes from Reagan National airport and has an Amtrak station right in Old Town. For more information on Extraordinary Alexandria, visit www.visitalexandriava.com.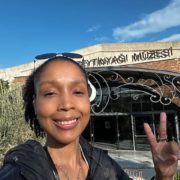 Alyssa Holder
Alyssa Holder is a writer specializing in food and travel topics since 2015.