Cowgirl Winery is a truly unique wine tasting experience in the heart of Carmel Valley, California. Where else can you hang with chickens and exchange cowboy boots for wine?
By Mallory Davis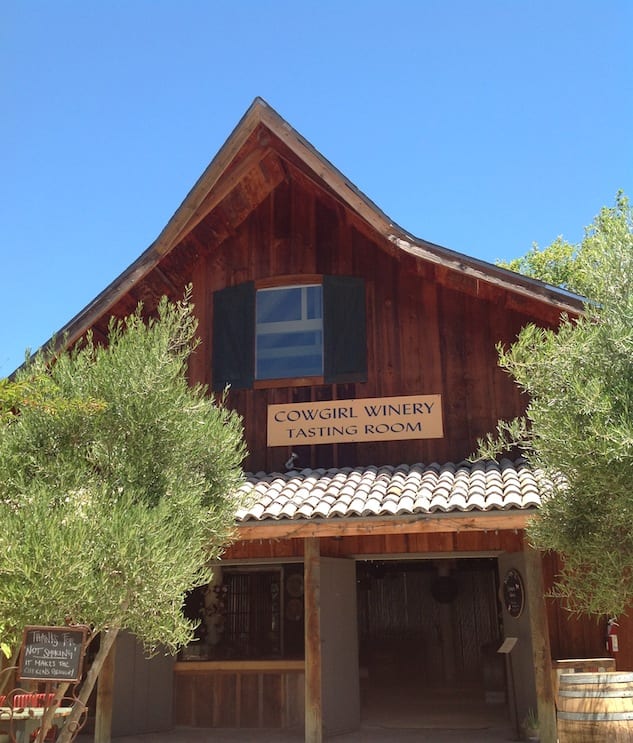 Located right off the main drag in Carmel Valley Village is a charming winery named Cowgirl Winery. An old barn is the location of one of the newest wineries in the valley. As you walk onto the grounds you are often greeted by one of the nine chickens that roam the property during the tasting room hours. As you enter the tasting room, cowgirl memorabilia and gift items make up the barn including boots, cacti, and locally-made jewelry. There are old spurs and other cowgirl wear on display as well as hats and rustic furniture. Also, torn burlap sacks hang from the lights on the ceiling to give them a very rustic look.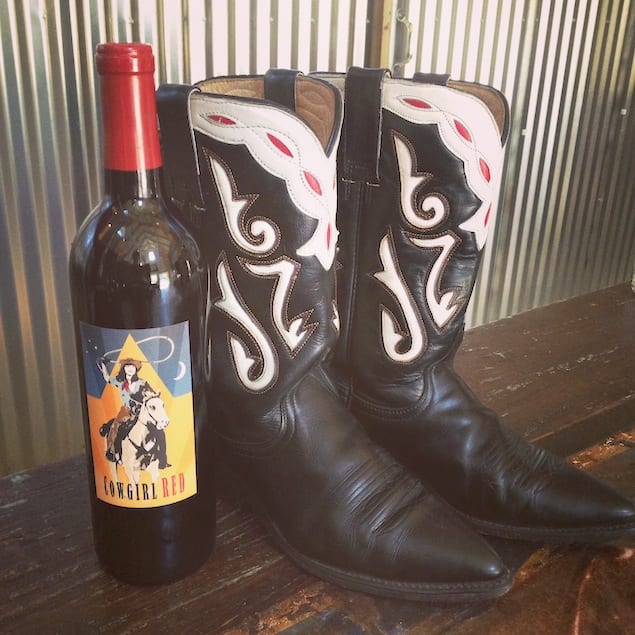 Above the bar are old horse jumping poles and as you admire those, a cowgirl is ready to serve you up a tasting at the bar. By a cowgirl, I mean one of the employees who is happy to play cowgirl for the day. There are four Cowgirl wines: Cowgirl Blush (a dry rose), Cowgirl White (Chardonnay), Hacienda (red blend), and Cowgirl Red (Cabernet Sauvignon). As the flight is being described to the customer, it's hard not to notice the abundance of cowboy boots up and above the bar. These boots have been donated by patrons under the Boots for Booze exchange. Bring in any pair of cowboy boots and you get to take home any one of the four Cowgirl bottles for free! Not a bad deal if you can part with a pair! The tasting is an extremely unique experience that requires the customer to take a "flight map" to their seat which is a guide for the tasting. You can choose to  go sit in multiple unique places on the property. The most popular spot being in the bed of an old truck that now has a table sitting in it.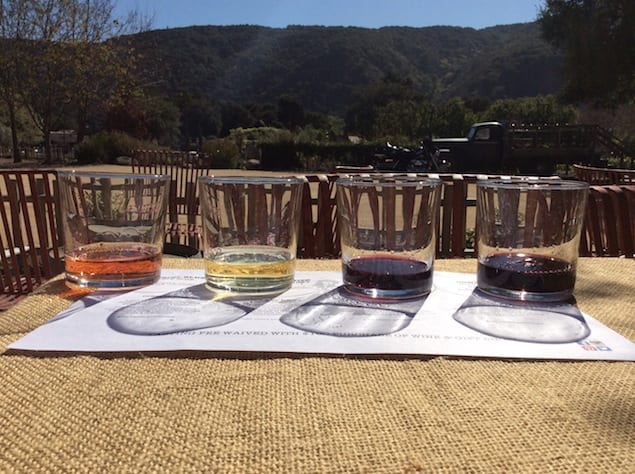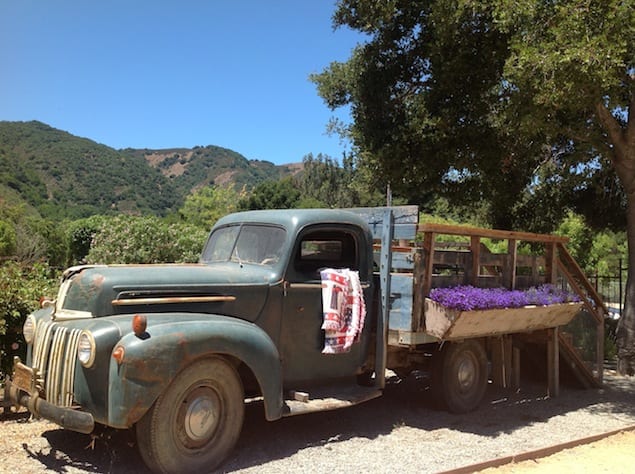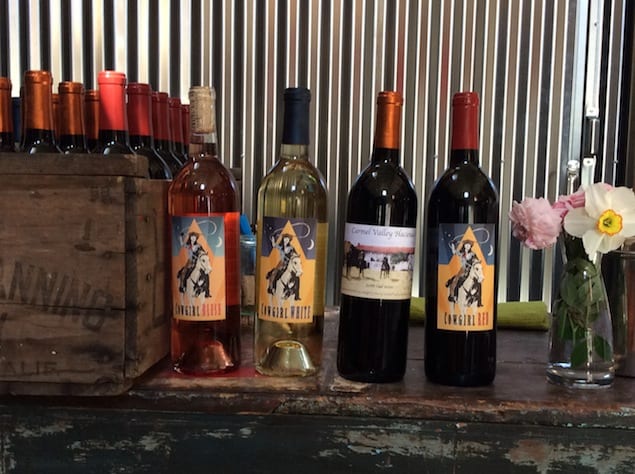 The wine is brought in a wine carrier that hold all four wines. The wine is also brought in short, stemless glasses which happens to be a very European way of tasting. It's a larger pour than most too–every taster gets a 2 ounce pour of each of the four wines adding up to a full glass of wine. The cowgirl sets the wine down exactly on top of the flight map matching a description of each wine. A side of fresh homemade bread is brought along with some cheese. One can then quickly do their tasting or stay for hours while relaxing in the sun and taking in the beautiful scenery which includes the chicken coop, rows of Pinot Noir vines, and a bocce ball court (you can even play and taste at the same time!)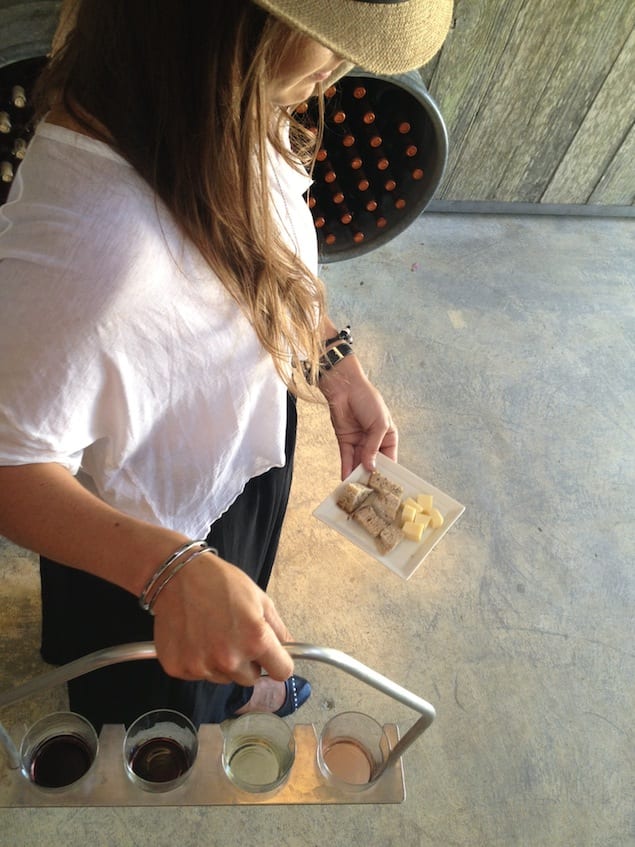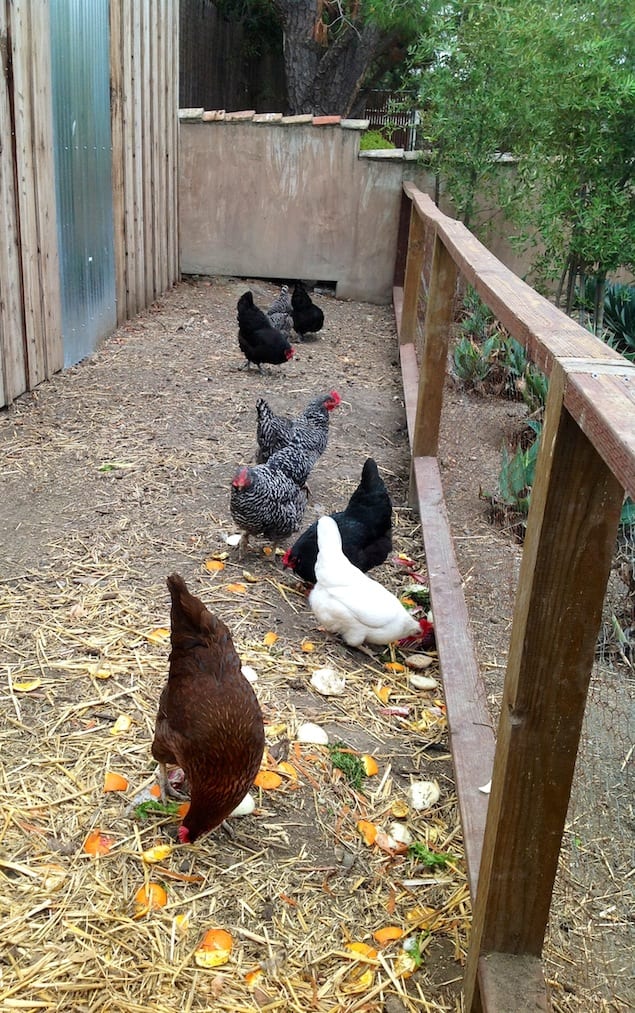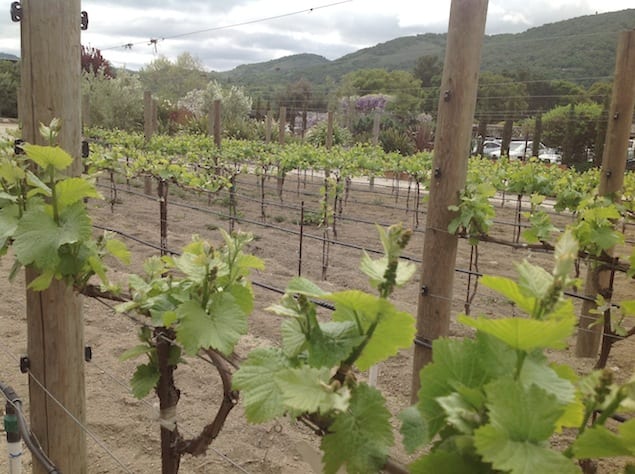 Cowgirl Winery is owned by Walter Georis who also owns Georis Winery down the road and three other restaurants in the area. He decided to create this winery in order to celebrate the culture of Carmel Valley and have a place one can come and relax and really appreciate the beauty of wine.
So when you visit Carmel Valley in California and you want a truly out of the ordinary but unique tasting experience, come and visit Cowgirl Winery. You may even witness some locals on their horses stop in for wine–in the barn! Yeehaw!
See Also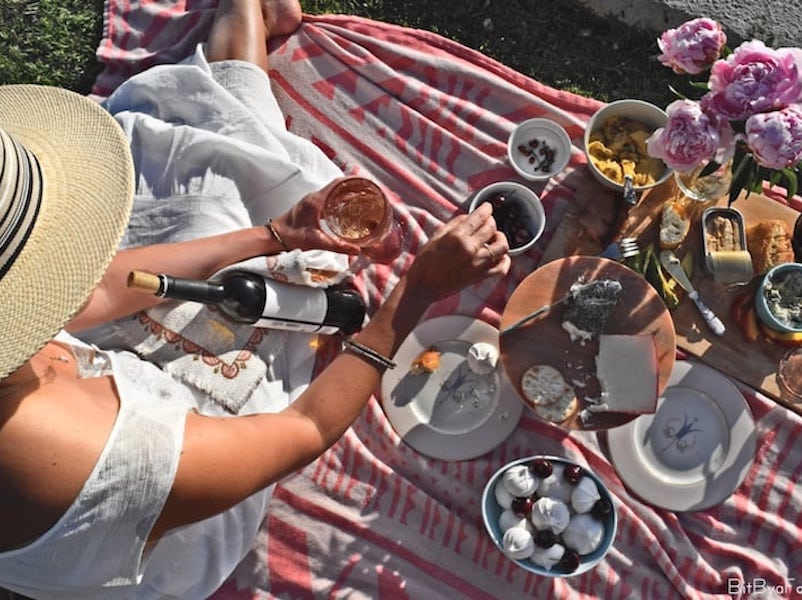 Cowgirl Winery Hours:
Monday-Thursday 11:30-4:30
Friday-Sunday 11:30-6:00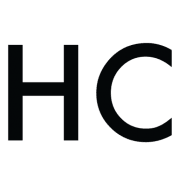 Mallory Davis
Mallory was born and raised in Monterey, California. She has a degree in Broadcast Journalism with an emphasis in sports broadcasting. Although baking and cooking were a favorite part of her childhood; a diagnosis of Celiac Disease is what really set off her passion for food. The diagnosis encouraged her to start cooking and experimenting a lot more. She enjoys making up new and unique recipes to fit her and others' diets (always making sure to include chocolate whenever possible).