Natalie McLaury considers herself a bit of a hoarder when it comes to magazines. Never one to pass up a good deal on a subscription, it's to the point where she now finds herself receiving a magazine in the mail several times a week. Most of the time, she rips out pages of recipes but fails to actually create the recipe in her kitchen. Not anymore! Join Natalie as she cooks the magazines.
By Natalie McLaury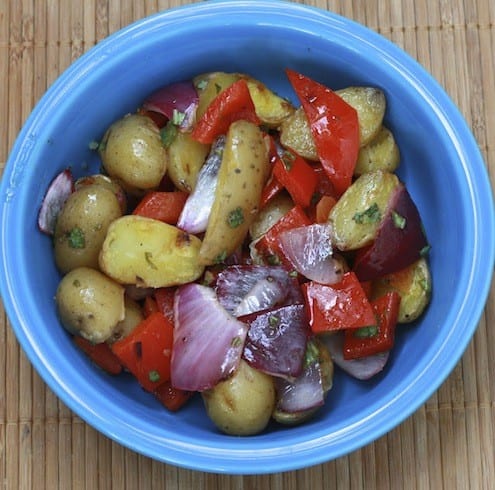 Every time I plan to get on an airplane, I'm forced with a choice: do I refrain from all liquids before and during the flight, resulting in dehydration, or do I come to terms with being "that girl" that gets up every hour to use the airplane restroom? More often than not, I do my best to secure an aisle seat, make those frequent trips to the restroom, and try not to think about how gross airplane bathrooms are.
 This has absolutely nothing to do with this potato salad, except that I'm writing this while on a flight from Seattle to Chicago. One and a half hours down, two bathroom trips in, and two and a half hours to go. As you can see, I've been cursed with a miniature bladder.
Enough potty talk, and onto potato salad, eh? I saw this recipe in Cooking Light shortly after we'd enjoyed the Red Potatoes with Feta, Mint, and Olives, and was intrigued to find yet another mayo-less potato salad. This one had a completely different flavor profile—served warm with a lemony vinaigrette and the inclusion of peppers and onions—but, much like the other, was immediately added to my "summer BBQ" list. It was easy to prepare and quick to make, though I kept the vegetables on the grill much longer than the directions stated in an attempt to get those gorgeous grill marks they had in Cooking Light's photos. We actually used an indoor grill (probably the reason for the lack of grill marks) because the outdoor grill was occupied with BBQ chicken and this worked perfectly.
Now excuse me while I go make another trip to the airplane restroom…I'll leave you to make this potato salad and see for yourself how good it is!
Lemony Grilled Potato Salad
A mayo-less potato salad that's made on the grill!
Ingredients
2 pounds small Yukon gold potatoes
3 tbsp extra-virgin olive oil, divided
1 small red onion, cut into ½-inch thick slices
1 red bell pepper, cut in half and seeded
cooking spray
3 tbsp chopped fresh basil
2 tbsp chopped fresh chives (I subbed rosemary)
3 tbsp fresh lemon juice
1 tsp capers
¾ tsp salt
¼ tsp freshly ground black pepper
Instructions
Preheat grill to medium-high heat.
Place potatoes in a large saucepan; cover with water. Bring to a boil. Reduce heat and simmer for 15 minutes, or until potatoes are tender. Drain and allow to cool slightly. Cut potatoes in half. Toss potatoes with 2 tsp of oil in a large bowl, tossing to coat.
Brush onion and bell pepper with 1 tsp oil. Place potatoes, onion, and bell pepper on a grill rack coated with cooking spray. Grill for 5 minutes on each side, until tender. Remove vegetables from the grill and cool slightly. Cut bell pepper into strips and onion into quarters.
Toss remaining 2 tbsp olive oil with herbs, capers, lemon juice, salt, and pepper in a large bowl, whisking to combine. Add vegetables to the bowl and toss to coat.
Notes
from Cooking Light June 2012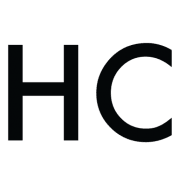 Natalie McLaury
Natalie McLaury is a St Louis based food writer with a passion for real food and experimenting in the kitchen. Her cooking ranges from healthy three course meals to decadent desserts, and she shares many of her food tips and recipes on her successful The Sweets Life blog . As an avid runner and fitness expert, she also gives the occasional tips on how to combine a serious interest in health with a sweet tooth.