Natalie McLaury considers herself a bit of a hoarder when it comes to magazines. Never one to pass up a good deal on a subscription, it's to the point where she now finds herself receiving a magazine in the mail several times a week. Most of the time, she rips out pages of recipes but fails to actually create the recipe in her kitchen. Not anymore! Join Natalie as she cooks the magazines.
By Natalie McLaury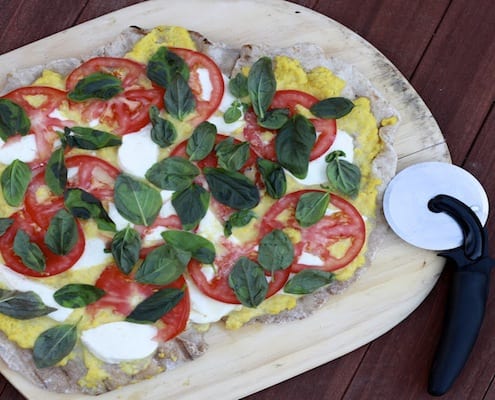 This is a rather untraditional pizza, featuring s a sauce made of corn pureed with parmesan cheese, salt, and garlic. I found the recipe in the August issue of Martha Stewart Living magazine and was once again inspired to throw some pizza on the grill. We used to grill pizza all the time and somehow felt out of the habit, instead opting to use the oven. This pizza reminded me just how easy it is to use the grill and I have a feeling our weekly pizzas won't return to the oven until winter arrives!
Trust me on this strange-sounding combination. Even though I used frozen corn, the sauce tasted so light and fresh. I was worried that it tasted too salty, but it was balanced by the other ingredients. Make this now, while tomatoes and corn and basil are at their peak…this is summer in a pizza.
Grilled Pizza with Cheesy Corn, Fresh Tomatoes, and Basil
Grilled pizza topped with a sauce made from pureed corn and parmesan
Recipe Type:
pizza, main dish
Ingredients
1 batch pizza dough (I used sourdough crust)
1⅓ cups corn kernels (or 2 ears fresh)
½ oz. Parmesan cheese, grated (1/4 cup)
¾ tsp minced garlic (from 1 medium clove)
2 tbsp extra-virgin olive oil divided
½ tsp salt
2 small tomatoes, thinly sliced
4-6 oz mozzarella, thinly sliced
½ cup fresh basil leaves
Instructions
Allow pizza dough to come to room temperature. Puree corn, Parmesan, garlic, 2 tbsp olive oil, and ½ tsp salt in a food processor until smooth with small chunks.
Roll out dough on a parchment lined baking sheet. Preheat grill to medium. Transfer dough to grill and cover, cooking for 5-6 minutes, until dough is just charred on the bottom.
Flip dough and remove from grill and place on baking sheet. Spread corn mixture over dough. Top with tomato and mozzarella. Return to grill and cook for 5-6 minutes, until toppings are warmed through and cheese begins to melt. Top with fresh basil, cut into slices, and serve.
Notes
from Martha Stewart Living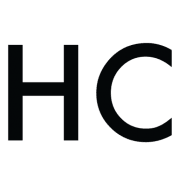 Natalie McLaury
Natalie McLaury is a St Louis based food writer with a passion for real food and experimenting in the kitchen. Her cooking ranges from healthy three course meals to decadent desserts, and she shares many of her food tips and recipes on her successful The Sweets Life blog . As an avid runner and fitness expert, she also gives the occasional tips on how to combine a serious interest in health with a sweet tooth.