Bill Walsh reviews a coffee from San Diego that is full of rich sweet notes and a pleasant brightneess.
By Bill Walsh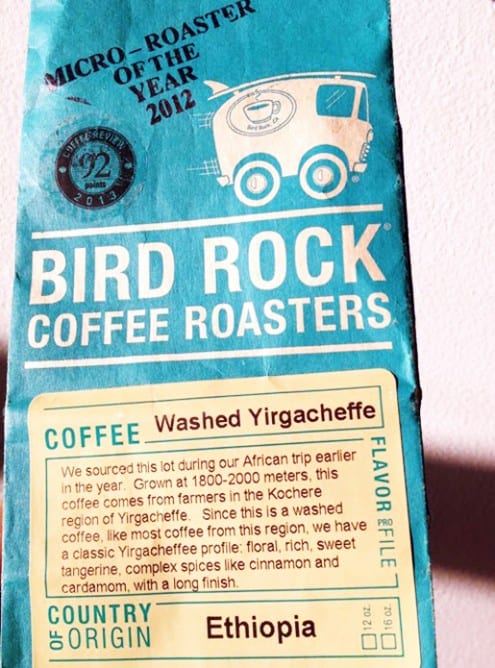 Subject: Bird Rock Coffee Roasters
Coffee Mugged: Washed Yirgacheffe
Rating [see key]: 6+
Of all the coffee roasters in the nation, few exist in a climate as pleasant as Bird Rock Coffee Roasters. Gorgeous San Diego is one of the few places in the nation that I made it to long ago, prior to Bird Rock's inception in fact, and for years I've watched and yearned for the beautiful weather and delicious coffee of SoCal.
Recently I was blessed with getting Bird Rock's coffee sent east to my coffee station. The beans were their Washed Yirgacheffee, sourced from the Kochere region of Ethiopia (currently a highly-praised geography). I sampled the beans via pourover, french press and siphon.
The pourover trumpeted out emphatic notes of chocolate, sweet honeydew, Twix, fresh corn, a bit of wheat cracker and tickle of lettuce within a light/medium body.
The french press sang a similar tune, with flavors of rich chocolate chip cookie, caramel, corn on the cob, wheat and a bit of blackberry all in a smooth, luscious infusion.
See Also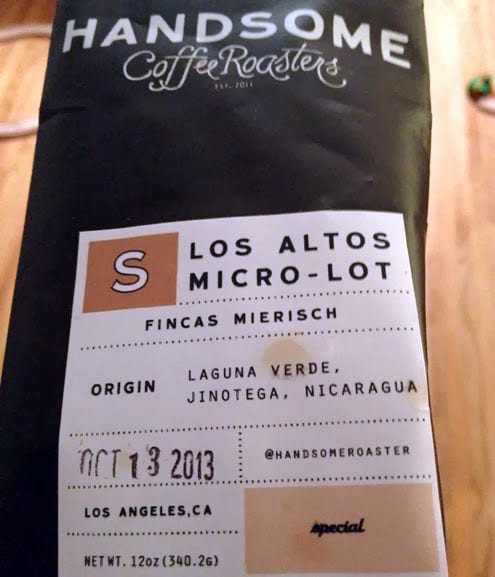 The siphon finished out strong, showing up with chocolate, caramel, blueberry, lemon cake and touch of fig in a voluptuous body.
This was a tremendous coffee with really rich sweet notes and a pleasant brightneess all held up solidly throughout. And to top it off, this is a coffee that one could sip while watching a Padre's game, as Bird Rock is one of the few quality operations to actually have a presence in a MLB stadium. All in all, whether you're in lovely San Diego or to the far east, give Bird Rock a go.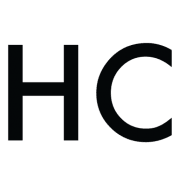 Bill Walsh
Bill Walsh is a contributing writer at Honest Cooking and the fanatic behind the acclaimed Pure Coffee Blog. He gains his inspiration from God, family and coffee, and loves to take each of them on the road as frequently as possible for a solid adventure.