If you're in town for a conference or for different strokes, meander over to Overflow.
By Bill Walsh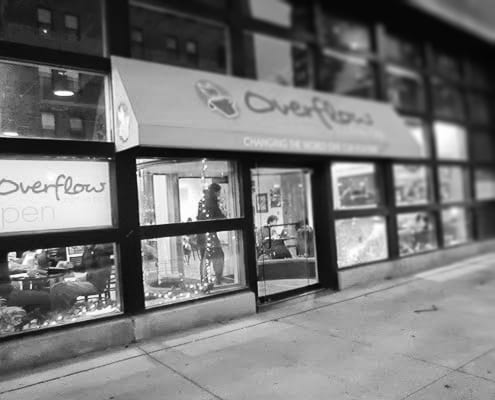 Subject: Overflow Coffee Bar
Location: Chicago, IL
Free WiFi ? : yes
Rating: 6+ [see key]
Staring at a map of Chicago, there are very few paths to get from the McCormick Place Convention Center to a decent coffeehouse. The closest I've found to date is a funky place on State St called Overflow Coffee Bar. Set in a very wide store front, the voluminous cafe seems to be home to many students during the course of the year, as there are a few institutions of learning close by and Overflow has a lot of tables, not to mention a slight, unique aura of a school bookstore.
Sauntering up to the centrally placed counter, I ordered an espresso of Ipsento's Wildfire and a drip Coffee Ambassador's Brazil. The espresso, pulled to a medium volume with light brown crema, blasted out notes of cocoa, cherry, oregano, sweet wheat and fig, proving in totality to be a smooth, chocolatey espresso. The Brazil dictated triscuit, apple, prune and a little basil, composing a bright and hearty coffee that made for many a delightful sip.
Quite thrilled with my experience, I take heart that a mere 20 minute walk stands in the way between decent coffee and the endless halls of McCormick Place. If you're in town for a conference or for different strokes, meander over to Overflow.
Overflow Coffee Bar
+1 312-772-2356
1550 S State St Chicago, IL 60605, USA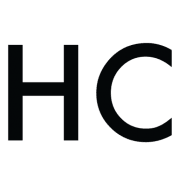 Bill Walsh
Bill Walsh is a contributing writer at Honest Cooking and the fanatic behind the acclaimed Pure Coffee Blog. He gains his inspiration from God, family and coffee, and loves to take each of them on the road as frequently as possible for a solid adventure.