Discover cocktails that you maybe haven't tried from "back in the day" . Learn a new recipe and then mix up a classic, potent favorite.
By McKenzie Van Meter for Relish
Back in the day, bartenders took the time to craft complex, potent libations. To prove the supremacy of the old-school cocktail, we've rounded up blogger recipes for some of the best drinks that (until recently) got all-but-lost to time. Bottoms up!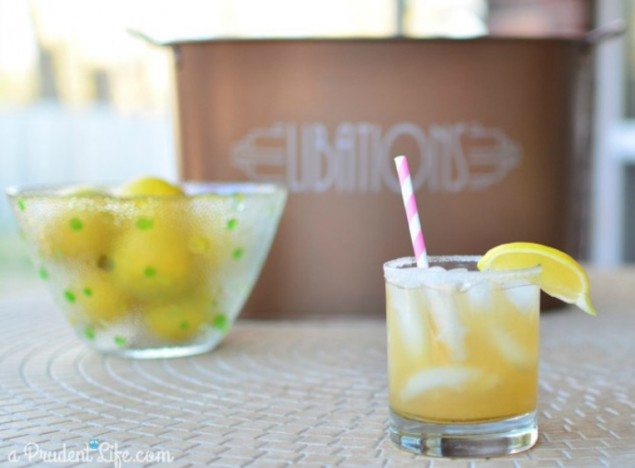 The Prudent Life
Not-So-Classic-Sidecar
Talk about delicious—this old-timey combo of brandy, lemon juice, and triple sec is downright dangerous. Its past is murky, but it's generally agreed that the Sidecar originated in 1920's Paris, making it an impossibly stylish drink. We'll take another, please! Get the recipe here.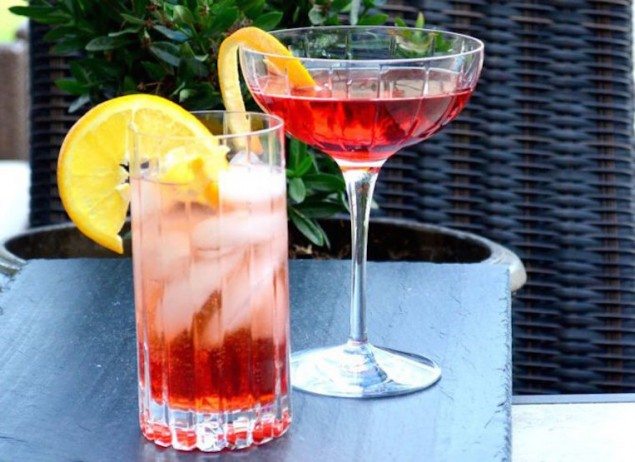 Go Go Go Gourmet
Negroni
Not for the faint of heart, the Negroni is definitely an acquired taste. The bitter combo of gin, vermouth russo, and Campari was created at Bar Casoni in Florence when a gruff, rugged man named Count Camillo Negroni ordered it. If you're looking to score cool-points, this drink is definitely the way to go. Get the recipe here.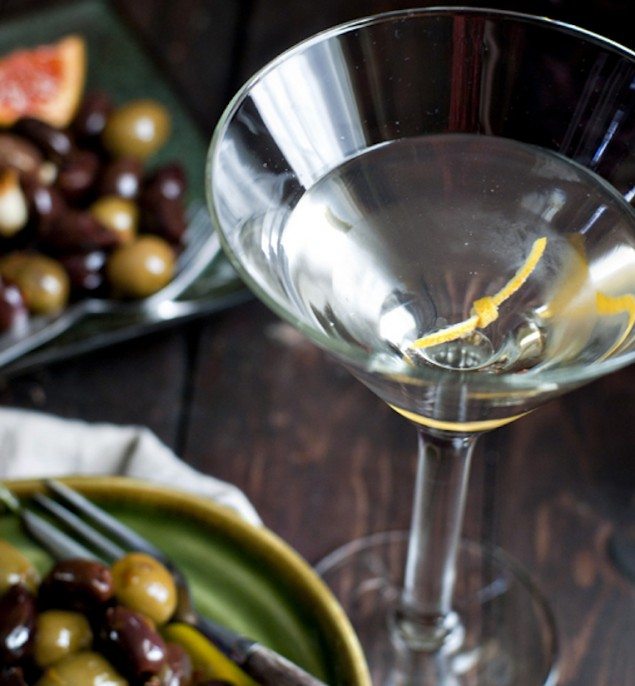 Jelly Toast
Vesper
An original creation of writer Ian Fleming, the Vesper martini is 007's go-to cocktail. Cool enough for a secret agent, it blends vodka, gin, and Lillet blanc. Enjoy—just please don't pull a James Bond and order it "shaken, not stirred." Get the recipe here.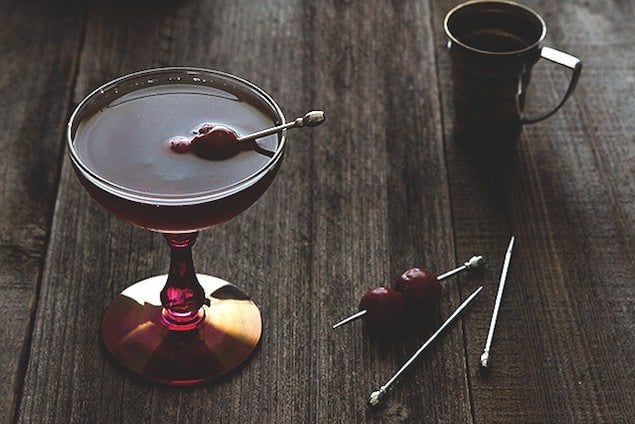 Honestly Yum
Manhattan
A good Manhattan is a benchmark by which all other cocktails can be judged. This classy, pre-Prohibition throwback combines bourbon, sweet vermouth, and bitters. Rumor has it that it was created specifically for Winston Churchill's mother. Whether or not that's true, the drink definitely does justice to whoever inspired it. Get the recipe here.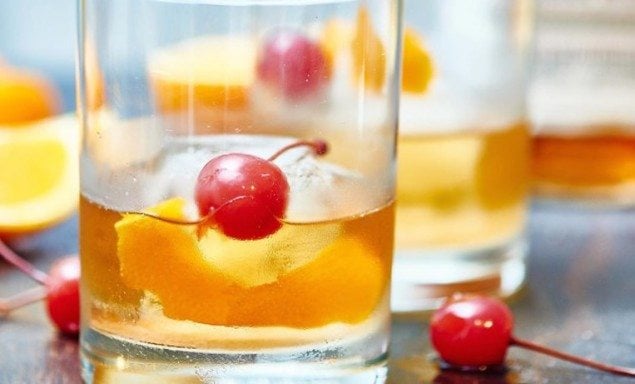 Show Me The Yummy
Old Fashioned
Don Draper's poison of choice has become incredibly popular for a reason. Though officially designated "the manliest cocktail ever," we'd argue that anyone can enjoy this tasty mixture of sugar, bitters, and whiskey. Get the recipe here.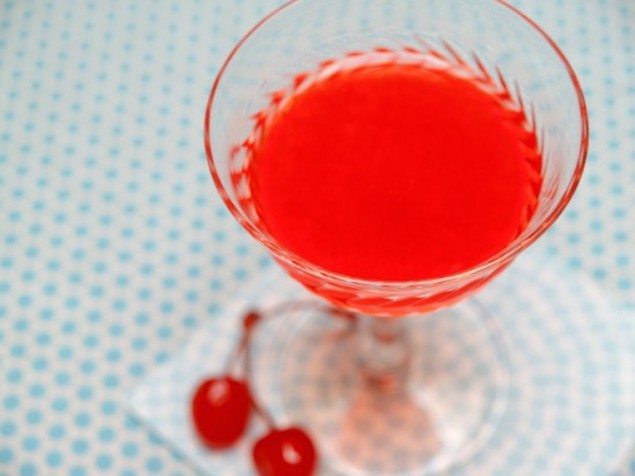 Oh So Beautiful Paper
The Jack Rose
Extremely popular in the 20s and 30s, the Jack Rose cocktail blends applejack brandy, lemon or lime, and grenadine. It may eerily resemble Hawaiian Punch, but the taste will surprise you—the potent drink contains some seriously complex notes of tropical flavors and aromatic apple. Get the recipe here.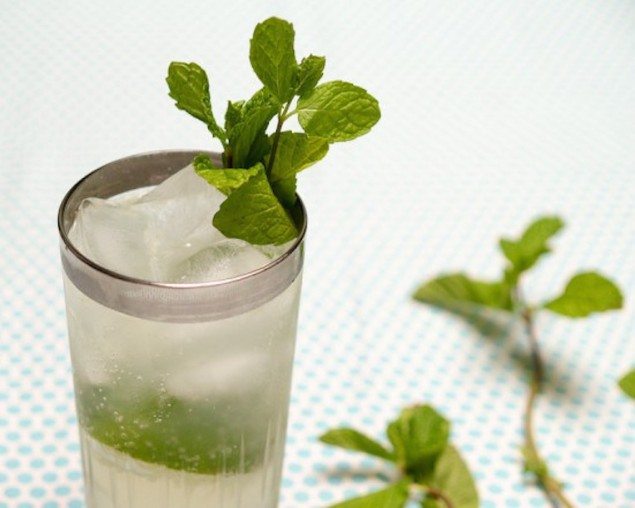 Oh So Beautiful Paper
The Gin Rickey
The Gin Rickey's biggest claim-to-fame is its mention in F. Scott Fitzgerald's The Great Gatsby. The drink is supposedly named after Colonel "Joe" Ricky, a DC lobbyist that was known for entertaining elected officials in cocktail lounges. The recipe? A simple-but-refreshing combo of gin, lime juice, and club soda. Get the recipe here.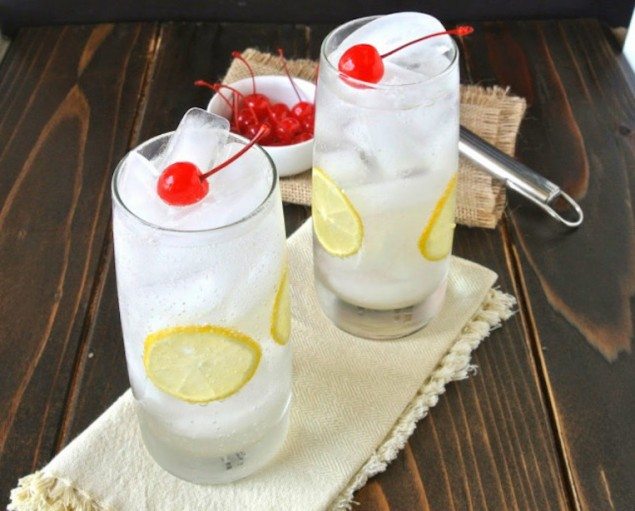 Culinary Ginger
Classic Tom Collins
A Tom Collins is a gin cocktail made with lemon, soda water, and sugar. The story behind the name is a pretty good one: in the late 1800's, there was a prank going around where Person A would approach Person B and ask, "Have you seen Tom Collins?" Person B would say no, and then Person A would tell him that Tom was going around spreading rumors about him. After getting sufficiently riled up, Person B would eventually figure out that Tom Collins didn't actually exist.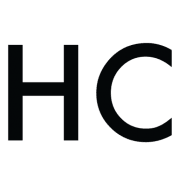 Relish
Offering more than 14,000 recipes plus features and DIYs on cooking, dining and entertaining, Relish celebrates America's love of food. Relish is about honoring cooking traditions while exploring new trends and ideas, which is why millions of people turn to both Relish.com and Relish Magazine for special occasion recipes, quick and easy weeknight suppers and culinary adventures.