Cinnamon and Nut Date Bites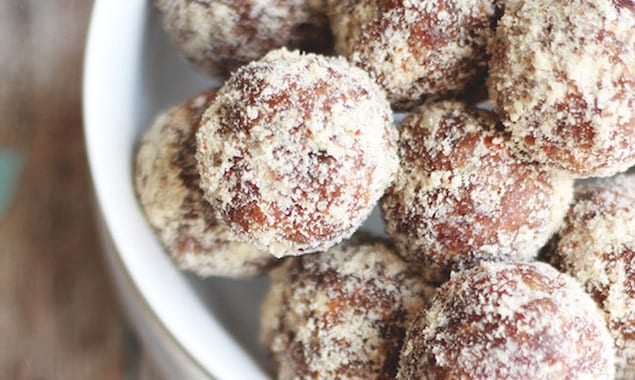 Sweet, cinnamon-y, and with a great nutty crunch, these date bites are a perfect snack to have on hand in your freezer for when hunger strikes.
By Jayme and Jessica Kauffman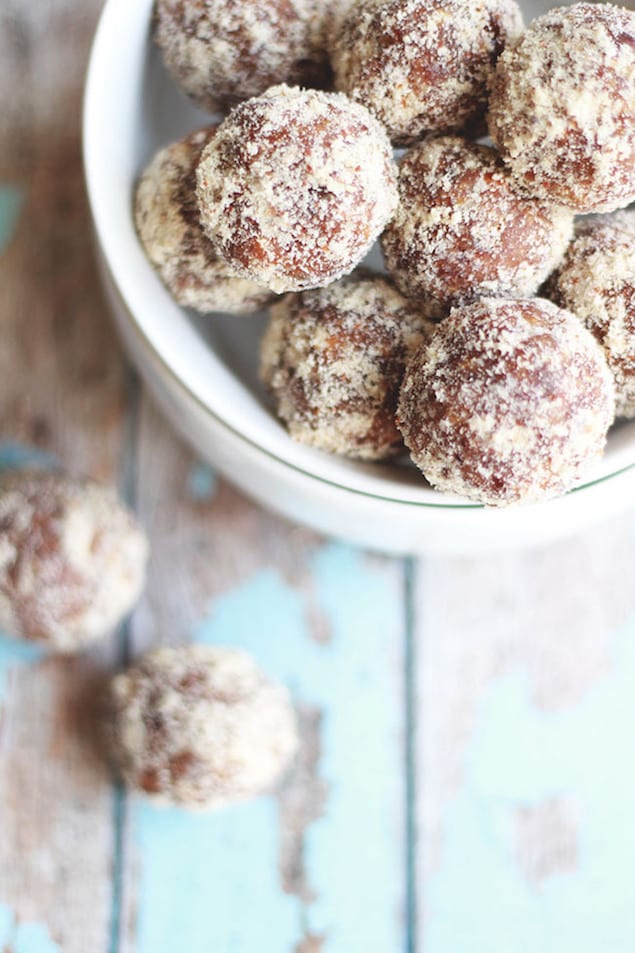 We're all looking for healthy snacks and treats that don't taste awful, aren't we? So that's why we are bringing you this delicious recipe for Cinnamon and Nut Date Bites! They are simple to make, taste delicious, and are actually not bad for you.
The best part of this snack, besides its crunchy nuts, is that it is sweetened naturally with dates. We love to make a bunch of these at one time and then freeze them so we always have a healthy snack on hand when we want it.
See Also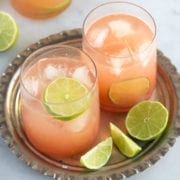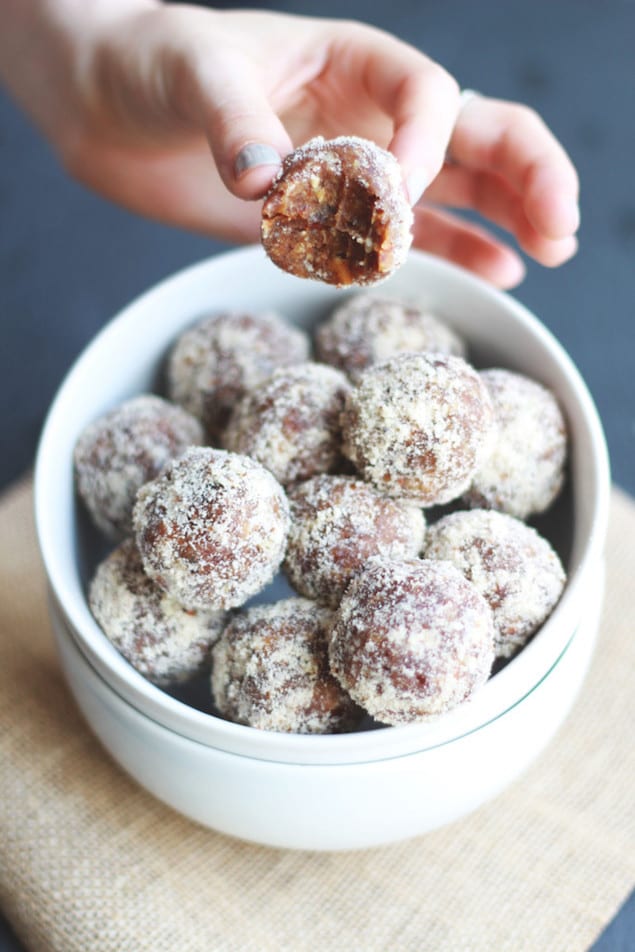 Cinnamon and Nut Date Bites
Sweet, cinnamon-y, and with a great nutty crunch, these date bites are a perfect snack to have on hand in your freezer for when hunger strikes.
Author:
Jayme and Jessica Kauffman
Ingredients
1 lb Medjool Dates, pitted
1 tsp Coconut Oil
¾ tsp Cinnamon
½ C. Ground Mixed Nuts (Almonds, Walnuts, etc.)
¼ tsp Salt
½ tsp Chia Seeds
½ C. Almond Meal
Instructions
In a food processor, combine all of the ingredients except for the almond meal. Pulse until all of the ingredients come together in a ball. *Note: you many want to process the dates on their own first to give it a head start.
Roll into balls and put in the fridge or freezer for about 15 mins.
Then roll in the almond meal and they are ready to eat!
Jayme and Jessica Kauffman
Twin sisters Jayme and Jessica can pretty much always be found in the kitchen. Cooking has always been a family affair for the girls, and they learned at a young age from their Grandmother the ins and outs of the kitchen. They cook everything from savory to sweet, so check it out at www.pairingknifeblog.com!