As the winter season drags on and on, prepare dishes with bright and fresh flavors. Lime and Cilantro Shrimp with Mango Avocado Salsa is reminiscent of the warmth of summer that is not far away.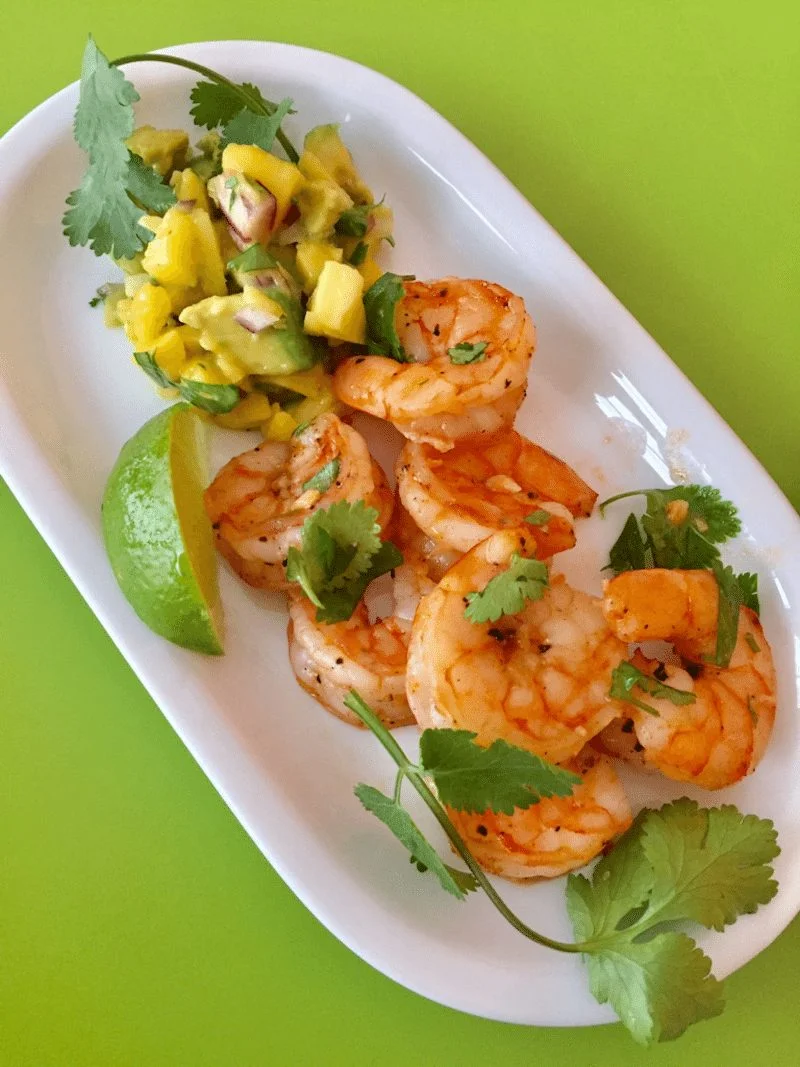 With a dish that includes only a handful of ingredients, shop for the highest quality ones you can find. Shrimp is the star of the dish so it should garner the most attention when shopping. I like to use the jumbo size or 16/20 size. The 16/20 refers to the number of shrimp per pound. Therefore, 16/20 shrimp have on average 16 to 20 shrimp per pound.
The vast majority of "fresh" shrimp in the seafood case is actually the same frozen bags of shrimp in the freezer section of the grocery store or seafood market. I recommend buying "IQF" or Individually Quick Frozen shrimp. It is easy to thaw just the right amount of shrimp needed for any recipe, easy to peel and already deveined. Look for shrimp to be certified by an independent agency, such as Wild American Shrimp or the Marine Stewardship Council. They make sure that wild fisheries are well-managed and sustainable.
Including a few minutes of chopping, this dish takes about 20 minutes to prepare. A searing hot pan ensures to quickly cook the shrimp avoiding overdone, rubbery seafood. The shrimp serve as a blank canvas which gets a pop of lively flavor from garlic, lime juice and cilantro.
A cool accompaniment of Mango Avocado Salsa rounds out the dish. Peeling and dicing mango can be a chore. Save time without sacrificing quality by grabbing a bag of mango chunks from the freezer section of the grocery store. Don't forget the lime juice as it will keep the avocado from turning brown and unappetizing. The recipe makes a nice sized batch of salsa so offer tortilla chips to scoop up the side dish.
Print
Cilantro and Lime Shrimp with Mango Avocado Salsa
---
Mango Avocado Salsa
1

12-ounce package of frozen mango chunks, thawed and diced ½-inch pieces

1

ripe avocado (diced in ½-inch pieces)
Juice of

1

lime

¼ cup

chopped cilantro

2

scallions white and green parts (thinly sliced)

½

small jalapeno (finely chopped)
Salt to taste
For the Lime and Cilantro Shrimp
1 ½

pounds jumbo shrimp (peeled and deveined)

¼ teaspoon

salt

¼ teaspoon

pepper

1 tablespoon

olive oil

1 tablespoon

butter

3

garlic cloves (finely chopped)

¼ cup

chopped cilantro
Juice of

1

–

2

limes (about

2 tablespoons

)

1

lime (cut in wedges)
Tortilla chips
---
Instructions
Prepare the Mango Salsa. In a medium sized bowl, combine the salsa ingredients. Set aside to allow the flavors to meld together.
Prepare the Lime and Cilantro Shrimp. Season shrimp with salt and pepper.
Heat a large sauté pan over medium high heat and add the olive oil and butter. When the oil begins to shimmer and the butter is melted and slightly foaming, add the shrimp and garlic. Cook the shrimp and garlic for 2 to 3 minutes or until almost cooked through.
Add the cilantro and lime juice and stir to combine with the shrimp. Cook for an additional minute or so until the shrimp are cooked.
Remove the shrimp from the pan and serve with lime wedges, the Mango Avocado Salsa, and tortilla chips.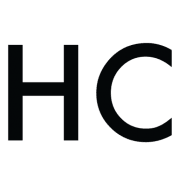 Amy Casey
Amy Casey, of northern New Jersey, is a food columnist for the New Jersey Herald and cookbook author. She has developed a wealth of recipes as a personal chef and also while cooking for her own family of five. See more of her recipes in her just published cookbook for e-readers Dinner for a Year – 52 Easy and Delicious Recipes to Spice Up Your Family Menu Planning.