Try this refreshing cider from the French-Basque region that is not overtly sweet and fun to pour far from the glass.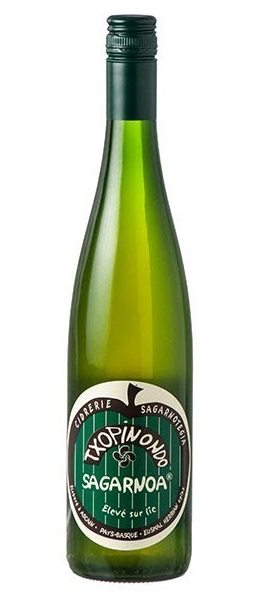 Txopinondo Sagarnoa

Type: Cider
Location: Brewed by Txopinondo, Ascain, France
Alcohol: 6%
Glass Recommendation: Wine glass
Pair With: Ideal with grilled meats, seafoods, and cheeses. This cider really does best with food, especially traditional Basque cuisine.

Appearance: Pale straw
Aroma: Tangy tart apple tones

See Also
Sagarnoa is a traditional product of a French-Basque cider house. Txopinondo produces their cider, or as they call it, apple wine, according to ancient tradition. It is a refreshing drink that is not super sweet, as one might think of with American ciders. The makers recommend that the bottle is poured about "20 inches from the flat-bottomed glass" to give it a beautiful bubble and aerate before drinking. In the Basque region, it is somewhat a challenge or skill to see how far from the glass one can pour their cider. Give it a try!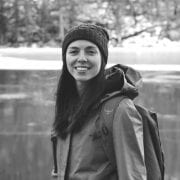 Annelise McAuliffe
Mandatory family outings to the Detroit farmers' market and nightly home-cooked meals cultivated Annelise's respect and curiosity for food. A graduate of The Culinary Institute of America, she spends her free time in New York City recipe testing, eating breakfast all day, and dreaming up international culinary adventures.