The second brainchild of Morimoto alums, this izakaya-style venture ups the ante with obscure eats that will please Brooklyn's most adventurous eaters.
By Carly DeFilippo
Photos by Casey Feehan
This is not comfort food. While its sister restaurant Chuko Ramen slings some of the borough's best bowls of broth and noodles across the street, Bar Chuko has been designed for something entirely different. The second brainchild of Morimoto alums James Sato, Jamison Blankenship and David Koon, this izakaya-style venture ups the ante with an array of obscure eats that will easily please Brooklyn's most adventurous eaters.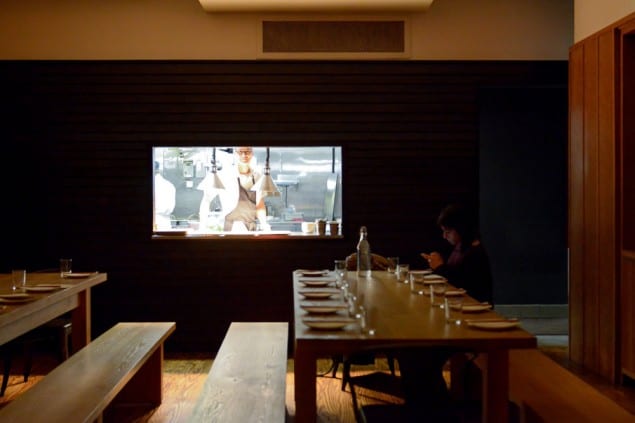 Given the wide range of unusual ingredients on the menu, we eagerly consulted our server for advice, and she was game for the challenge. For starters, she led us toward the surf clam tartare. More meaty and sweet—not to mention large—than your average bivalve, this raw mollusk dish is strategically crafted to maximize texture. Each section of the clam itself is cut into different shapes and textures, mixed with the refreshing crunch of a salted and flash-frozen wasabi leaf—more subtle in spice than its famous green root. Topped with a good squeeze of lime and crunchy wakame strips, it's sure to pack more punch—and ten times the texture—of your average ceviche-style dish.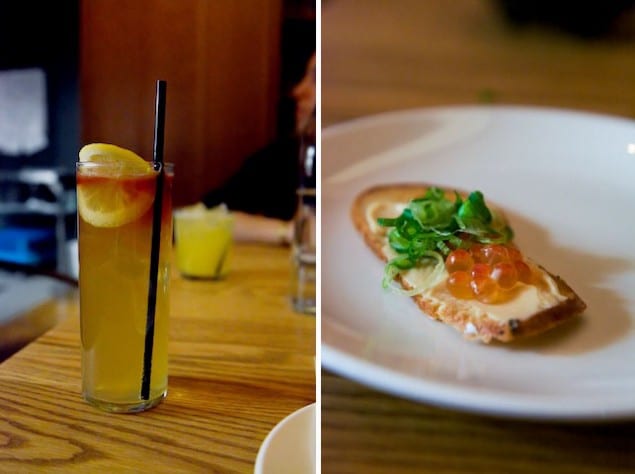 The miso cheese was also of note, boasting undeniable umami and a surprisingly light texture. Lovers of salmon roe will dig the beautiful pearls that garnish this dish. As for a must-try cocktail, I heartily endorse the "Horse Feather," a mix of Rittenhouse rye, lemon, ginger beer and bitters that boasts an almost Tabasco-like kick.
Moving on to the yakitori section of the menu, the first place your eye lands is the "chicken" section, featuring bits both familiar and odd. On the short list? You must eat the soft knee bone, which features just enough cartilage crunch and the condensed chicken flavor of a decadent stock. The gizzards are also fun for game-y meat lovers, and the short ribs are a predictably wonderful, teriyaki-glazed hit. Of course, you'll also want to try out the vegetables, most notably the snow peas, which are utter perfection in their char, seasoning and elegant presentation.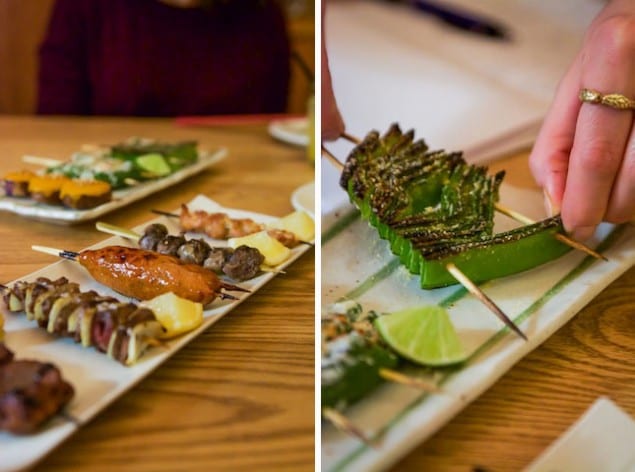 Taking stock of the larger plates, the market fish has endless appeal. The night we dined, it was a glossy grilled mackerel, served with an exceptionally juicy charred lemon and a palate-cleansing mound of ground jalapeño and daikon. From caramelized to bright and acidic, this dish offered surprising levels of flavor. On the funkier end, opt for the congee, a complex dish featuring tender, gelatinous barbeque eel, crunchy pickles and a complement of fried slices of ficelle.
See Also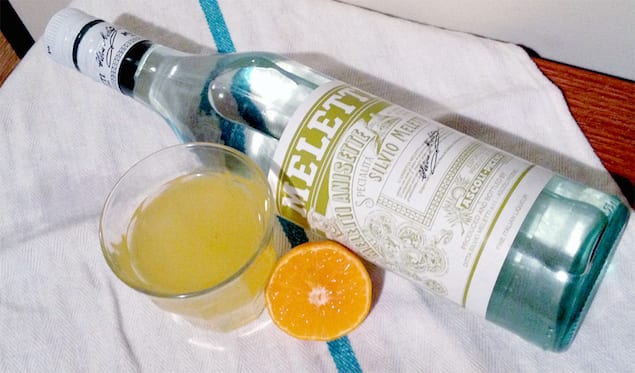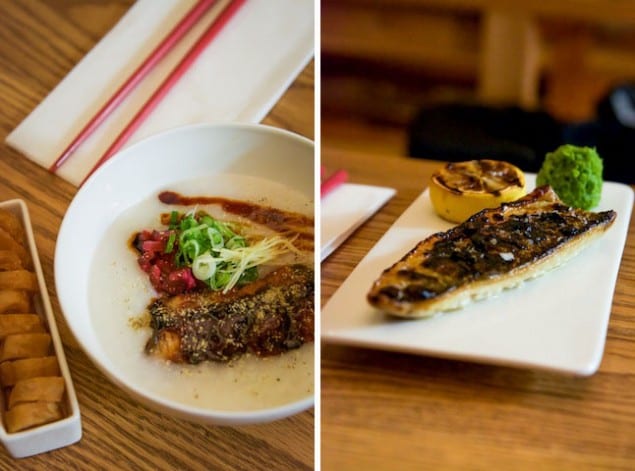 What's more, the open kitchen at Bar Chuko makes for a distractingly stunning eye candy. Chefs linger over the pristine, brightly lit pass, finishing dishes with touches of sauce, pickles or crunchy garnish. If you can sit towards the back of the room, I guarantee you'll find the view quite enticing.
Of course, there are options for the less brave diners among us. When we first arrived, a cluster of families—with no less than six children under the age of ten—was hunkered over a communal table, likely sharing skewers from the more familiar side of the yakitori menu. And Chuko fans will eagerly note that hearty bowls of ramen are served at Bar Chuko too. But for those nights when you're itching for an outside-the-box experience, just place yourself in the capable hands of the friendly waitstaff. Because really, what's more relaxing than letting someone else do the ordering for you?
Bar Chuko
565 Vanderbilt Avenue, Brooklyn, NY
347-425-9570

Carly DeFilippo
Carly is a Contributing Writer at Honest Cooking. Though the first line of her college application essay was "I love tunafish," it wasn't until she pursued graduate studies in Paris that she ever considered a future in food. Based in Manhattan, Carly is a freelance writer and the co-founder of Cognoscenti Creative, a boutique branding agency dedicated to establishing artisans as influencers.