Introducing – Chocolate & Salted Caramel Layer Cake – undoubtedly the most decadent cake you can possibly make. With its layers of moist, dark chocolate sponge, thick salted caramel filling and lashings of lighter-than-air salted caramel Swiss meringue buttercream, it's a hedonist's fantasy.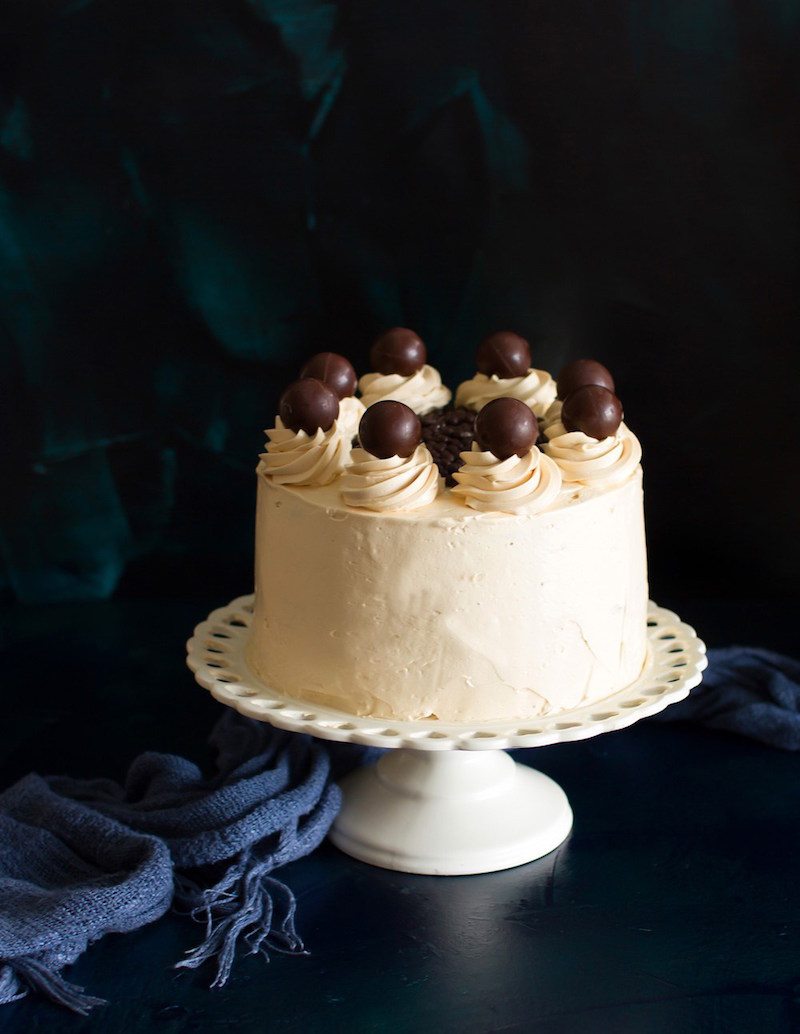 It really looked the part even before we cut into it, with its shiny dark chocolate pearls, buttercream rosettes and Lindt chocolate balls. And, then to find the layers of salted caramel inside, well… nirvana.
I went with Italian flour again on this occasion, given my family and I can tolerate it really well. However, if you are gluten-free, simply swap the standard flour for gluten-free flour – it will be just as good.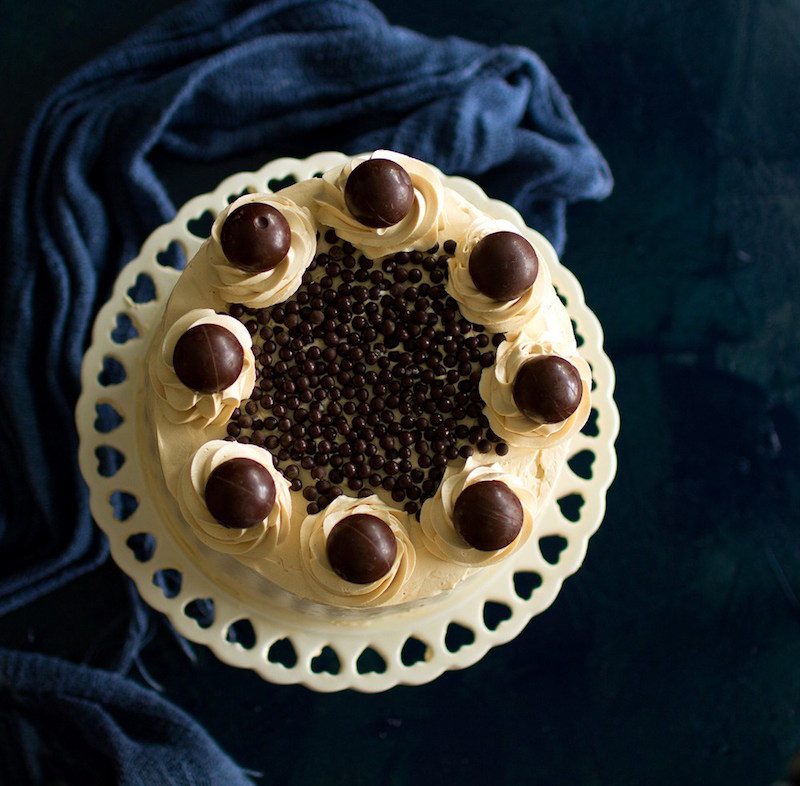 A couple of (tiny) things I'd do differently if I made this again; I'd pipe 12 smaller rosettes on top of the cake so that each slice of cake gets a rosette and chocolate ball. I only did 8 and, yes, there were fights over who scored the Lindt chocolates! And, I wouldn't bother piping a buttercream ring on top of each cake layer, which I did to prevent the caramel spilling down the sides. As it turned out, I needn't have bothered as the caramel was nice and thick and set quickly in the fridge anyway.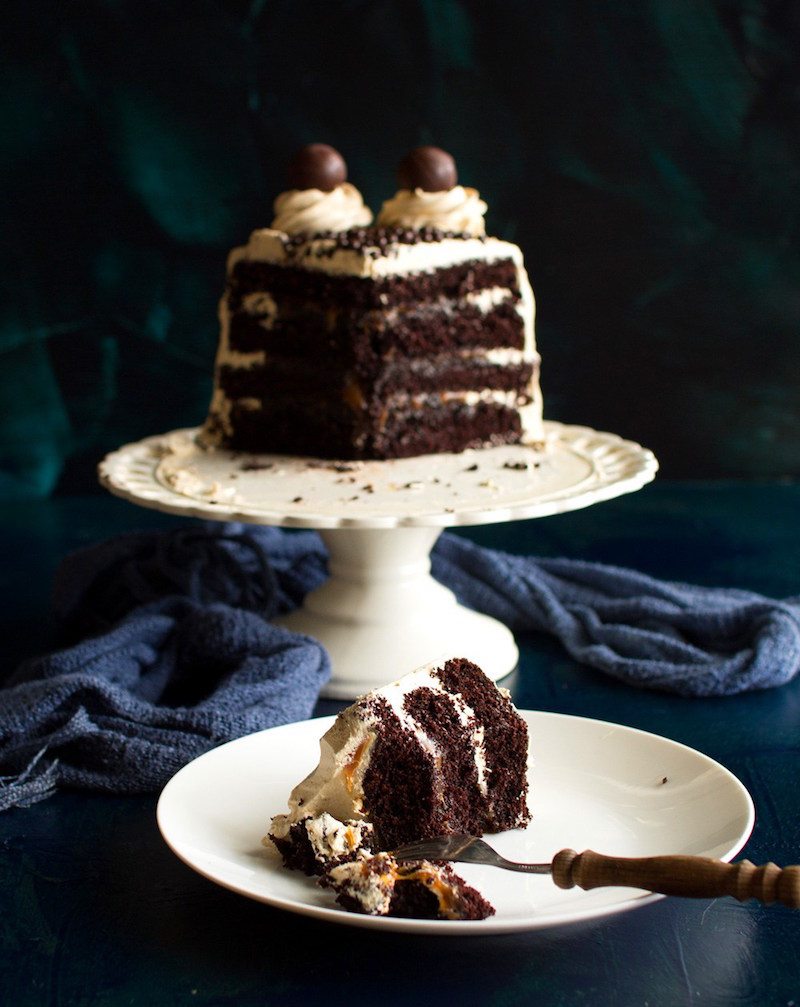 See Also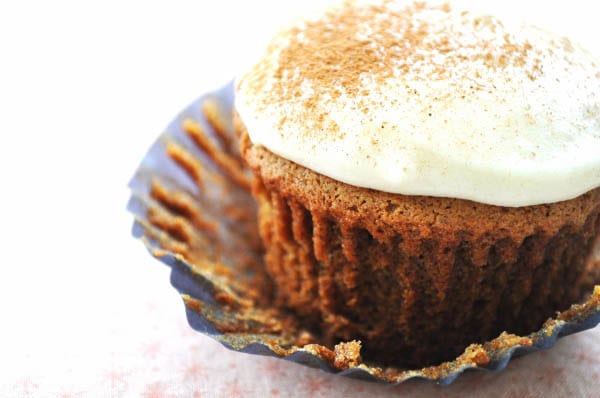 If you're looking for a cake worthy of a celebration event, this one definitely fits the bill – my entire family can attest to that!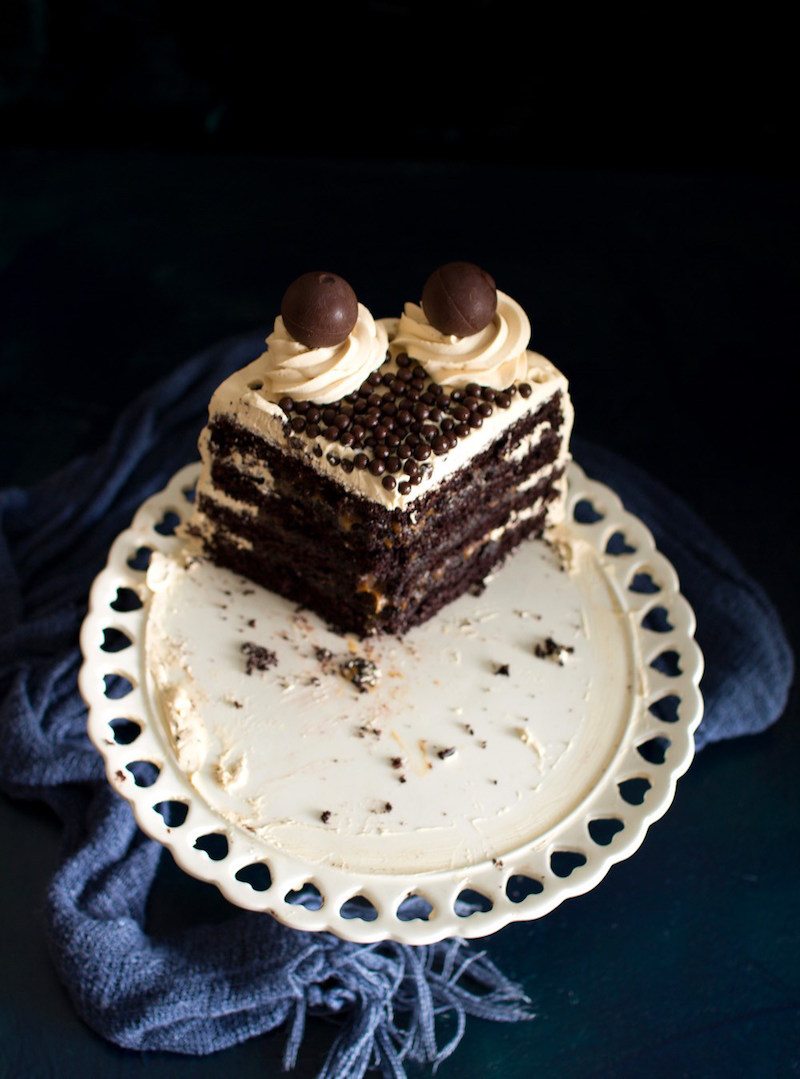 Print
Author:

Susan Knaap

Yield:

0

Serves 12

1

x
Category:

Dessert
For the cakes:
1

–

1/2

cups plain flour (sifted)

1

–

1/2

cups caster sugar

1

–

1/2

cups dark cocoa (sifted)

2 teaspoon

bicarbonate of soda (baking soda)

1 teaspoon

baking powder

2

eggs

3/4 cup

buttermilk (I made my own by adding a tablespoon of lemon juice to plain milk and stirring to combine)

3/4 cup

warm water

1/4 cup

vegetable oil

2 teaspoon

vanilla bean paste or vanilla essence
For the salted caramel*
2 cups

caster (superfine sugar)

2 tablespoons

glucose (or corn syrup)

1/2 cup

water

1 cup

double cream

4 teaspoon

sea salt

140 g

4.9 oz cold butter, chopped
For the salted caramel Swiss meringue buttercream**
200 g

7 oz egg whites

250 g

8.8 oz caster (superfine) sugar

450 g

15.8 oz butter, diced and at room temp

1/2 cup

salted caramel (recipe above, or to taste)

1 tablespoon

vanilla extract
Instructions
For the cakes:
Preheat oven to 180°C (360°F).
Grease and line base and sides of two 20cm (8 inch) round cake pans with baking paper. Combine flour, sugar, cocoa, baking soda and baking powder in the bowl of an electric mixer and beat on low until just combined.
Add eggs, buttermilk, warm water, oil and vanilla bean; beat on a low speed until well combined.
Divide batter between pans and bake for 45 minutes or until an inserted skewer comes out clean. Cool cake in pans for 20 minutes. turn out on a wire rack and cool completely.
For the salted caramel:
Combine sugar, glucose and water in a medium saucepan over high heat. Cook, without stirring, for 15 minutes or until sugar is golden.
Remove from heat and carefully pour in cream (be careful as the caramel mixture will bubble up), whisk until smooth (if it seizes, simply return to the heat and stir until smooth). Add in the butter and salt and stir to combine.
Divide caramel into two equal amounts in separate bowls (one portion will be for spreading on the cakes, and the other for adding to the buttercream) and leave to cool completely. Pop into the fridge if you're making it ahead – just be aware that it will thicken and firm up when chilled. When you need to use it, just take it out of the fridge to soften (a few seconds in the microwave will help if you're in a hurry).
For the salted caramel Swiss meringue buttercream:
Combine egg whites and sugar in a heat proof bowl over a pan of simmering hot water.
Whisk continually until mixture becomes warm to touch and sugar has dissolved.
Pour mixture into bowl of stand mixer and whisk on high until stiff peaks form and the mixture has cooled (just feel the bowl – it should no longer feel warm to the touch).
Once the mixture has cooled (and not before!), switch to a paddle attachment and start adding the butter piece by piece with the mixer on med-high speed (don't worry if the mixture looks soupy or curdled – it will all come together with enough mixing). Once all the butter is added, keep beating until the mixture becomes silky and shiny.
Stop the mixer, scrape down the sides, and add the vanilla and 1/2 cup salted caramel (from one of the two portions of caramel). Beat on medium speed until combined. Taste the mixture and add more salted caramel if you prefer.
Refrigerate the buttercream if you want the mixture to be a little firmer before spreading over the cake, or if you have made it ahead of time.
To assemble:
Trim tops of cakes using a serrated knife to create a level surface, and cut each cake in half horizontally to create a total of 4 layers.
Transfer 1 layer to a serving platter. Using the second portion of salted caramel, spread 1/3 of caramel over top of the cake layer (if you think the caramel might spread, simply pipe a ring of butter cream around the outside to contain it as I did). Top with the second cake layer, then 1/3 more caramel. Put the third cake layer over top and spread with the remaining 1/3 caramel. Finally, put the fourth cake layer over top, leaving it uncovered.
Refrigerate the cake for 30-60 minutes or until the caramel is set.
Once set, add the buttercream to the top and sides of the cake and decorate as you prefer.
Store the cake in the fridge if you've made it ahead of time and take it out about 15-30 minutes before serving (depending on humidity and temperature).
NOTES
*This is a double batch of salted caramel; half of which is used to spread on the cakes and, from the remaining half, a half cup added to the Swiss meringue buttercream.
**This recipe makes a generous amount of buttercream, easily enough to frost the cake and pipe some decorations on top. Should you want to spread buttercream on each layer (on top of the caramel), there'd probably be enough for that too.
Susan Knaap
I'm Susan - food lover from the best little country in the world - New Zealand. I'm an 'accidental' cook who fell into it, hook, line and sinker when I turned the big 5-0. Not exactly sure why it happened; perhaps some previously defunct piece of DNA came good. Anyhow, I'm making up for lost time and spending countless hours in the kitchen cooking up a storm. Desserts are my Archilles heel, followed closely by good old-fashioned baking - it's good for the soul; not so much for the waistline!