Chocolate Donuts with Amaretto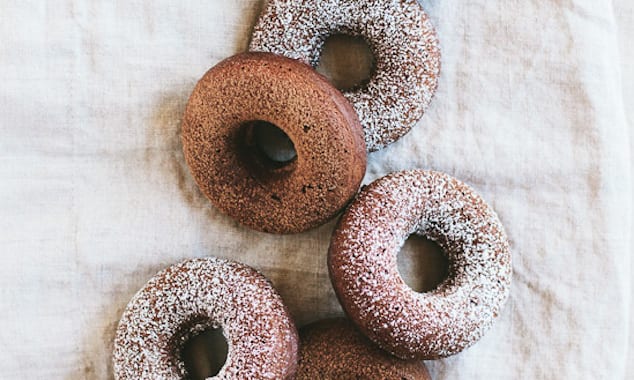 A classy breakfast or dessert treat with grown-up amaretto flavor and a hint of espresso. These baked donuts are perfect to make on a relaxing morning.
By Emily Nelson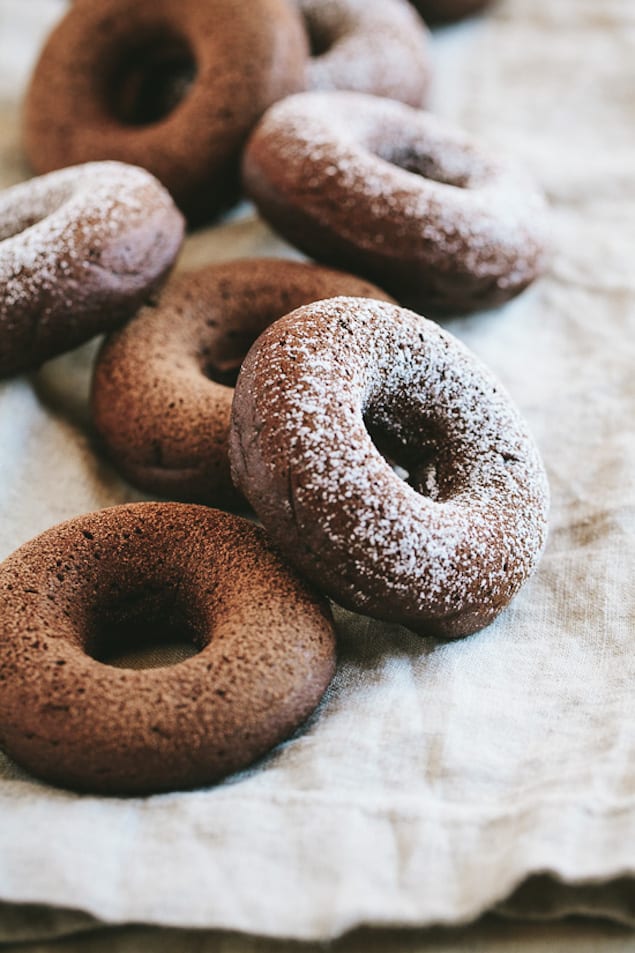 Some mornings, especially weekends, are more leisurely and along with that comes so many more possibilities for what to make for breakfast. I was fairly late to join the baked donuts fan club, but better late than never. We are big fans of baked donuts now.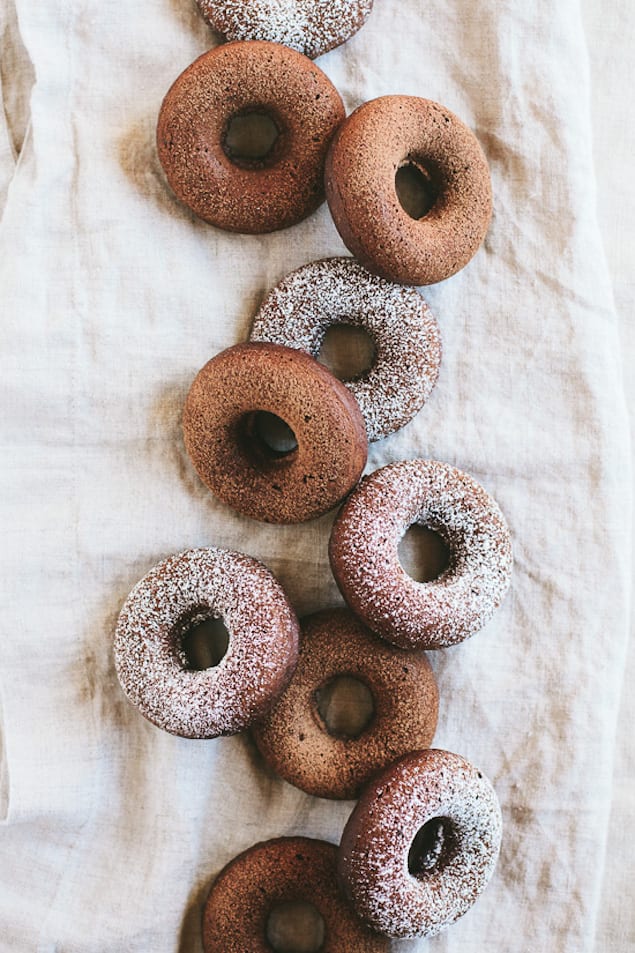 These Chocolate Amaretto Donuts have a classy, rich, grown-up flavor with amaretto and a hint of espresso, but they are still chocolate-y and sweet enough for the kids to enjoy. Like most breakfast items I make, I prefer them not to be overly sweet, but feel free to increase the coconut sugar by a tablespoon or two if so desired.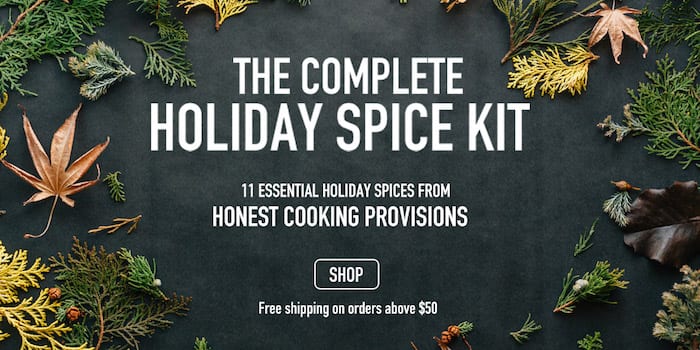 Looking for more donuts? Try this glazed pistachio and almond donuts.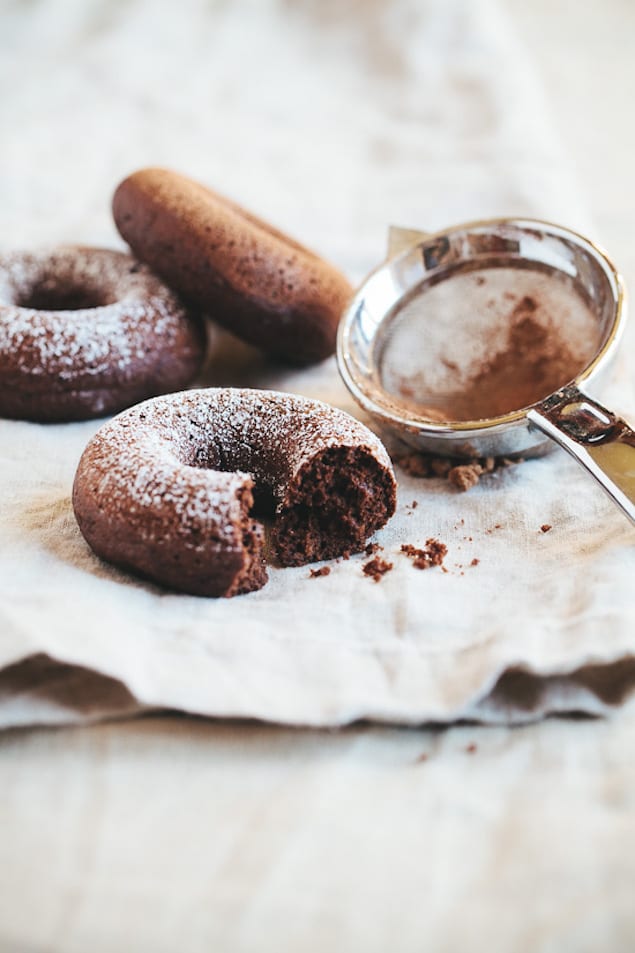 Chocolate Donuts with Amaretto
A classy breakfast or dessert treat with grown-up amaretto flavor and a hint of espresso. These baked donuts are perfect to make on a relaxing morning.
Recipe Type:
Baked, Breakfast, Dessert, Chocolate
Ingredients
¾ cup white whole wheat flour
¼ cup dutch-process cocoa powder
⅓ cup coconut sugar (add 1-2 extra tablespoons for a sweeter donut)
1 teaspoon baking powder
1 teaspoon instant espresso powder
¼ teaspoon sea salt
⅓ cup buttermilk
3 tablespoons extra-virgin olive oil
1 large egg
2 tablespoons amaretto
1 teaspoon vanilla
powdered sugar or additional cocoa powder for dusting, optional
Instructions
Preheat the oven to 400.
In a medium mixing bowl, whisk together the flour, cocoa powder, sugar, baking powder, espresso powder, and salt.
In a small mixing bowl, whisk together the buttermilk, olive oil, egg, amaretto, and vanilla.
Add the wet ingredients to the dry ingredients and mix together until just combined. Do not over mix.
Pipe the mixture evenly into the donut pan. (I use a small ziploc bag and cut the tip off one corner for piping.)
Bake for 8-9 minutes, until donuts tops appear dry. Let cool in pan for 2-3 minutes before transferring to a cooling rack. Donuts are best served slightly warm. Dust with powdered sugar or additional cocoa powder just before serving, if desired.
Emily Nelson
Emily is a self-taught cook and photographer with a passion for creating beautiful and wholesome food for the family. Her focus is mostly on whole grains, fresh and seasonal produce, and naturally raised meats. When she's not in the kitchen, she loves playing music and spending time with her husband and two children.